The Digital Transformation of the Learning Function
December 12, 2018 @ 2:00 pm

-

3:00 pm

EST

Free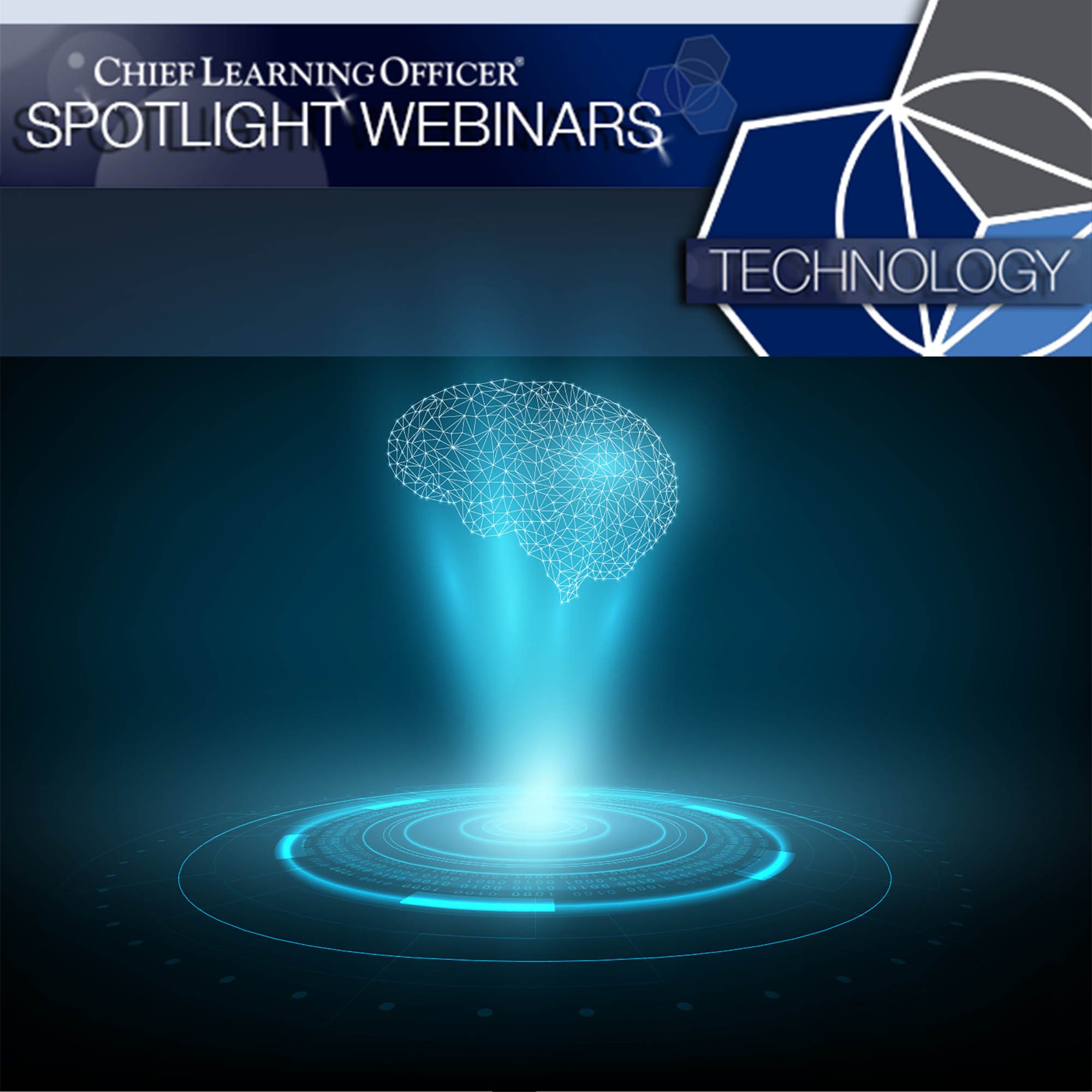 Description
When the speed of employee learning needs to keep pace with the digital transformation of organizations large and small, the solutions are far from obvious. Digital transformation is changing the learning and development function and the role of the CLO. It is as much about strategy and culture as it is about technology. So how does the learning and development function enable successful market and organizational change in the digital era? This webinar will focus on three core areas of technological and functional change for L&D: how to facilitate organizational change with cross functional collaboration; how to create learning experiences using AI; and design thinking and agile approaches and how to avoid common pitfalls. The speakers, Amy Loomis and Robert Burnside, bring direct experience from their years of work in the industry and through current consulting engagements. Loomis led the development and instantiation of IBM's Think Academy and Burnside was Ketchum's CLO. Join them in a conversation on how L&D can build resilient organizations that are well equipped to navigate the demands of work in the digital era.
L&D Challenges in the Digital Age:
Organizations including newly funded startups and large corporations struggle to find a balance between the learning and development needs of the organization and those of employees who want to be more effective. How do they create, curate and deliver the right experiences in time and on budget? How do we meet business goals, personal goals and find the right measures to ensure we are doing so effectively and efficiently? This isn't simply a matter of cutting through the clutter of myriad leadership development courses, social media links or compliance training. It's a matter of developing learning pathways that are purpose built to enable skills that are linked to professional and personal progress. It's as much about what NOT to learn and how to build sequentially on foundational knowledge.
Solutions That Work:
While different industries need different flavors of digital learning — more or less focused on compliance, in-person experiences or specific skills — the core principles for finding a solution are common:
• Digital learning platforms must include a feedback loop that takes into account learner input in building and adapting the learning experience. This can be in real time or over time but it's essential.
• Digital learning experience must be sponsored as a core business initiative from the top down, not just a functional nice-to-have perk to refine leadership, ensure compliance or improve skills.
• Digital learning programs cannot be one-size-fits-all. Each organization needs to balance in-person with digital learning experiences that are appropriately mapped by role, geography, culture and desired outcome. For example, deep technical training such as learning a new programming language works best via online modules while subjects that require nuanced application and buy-in like business strategy are best taught face to face.
Deploying artificial intelligence within a digital experience can facilitate the above solutions. Organizations that focus on this now and implement state-of-the-art AI in learning solutions will jump ahead of competitors who are relying only on traditional L&D programs.
Why AI Matters: Examples From the field:
New technology, skills and roles development are emerging far faster than traditional HR programs can keep up — either in creating content or scheduling traditional training sessions. No sooner has one program been fully executed than the next needs to be deployed. Additionally, organizations themselves are under pressure to adapt to the digital transformation of their services; it is a "do or die" moment — either one adapts or one goes the way of companies like Kodak. Examples of successful implementations of doing this kind of new AI-enabled learning solution include IBM's Think Academy and Ketchum's Race to Make It Real initiative.
Key Takeaways:
Anyone in the learning and development field will take away the following key points:
1. Digital learning is a team sport that includes cross-functional support from other functions such as communication, marketing and IT.
2. The key to building engaging programs is to lay out the navigation pathways for goal-based learning that connects personal and strategic business needs for growth.
3. Successful L&D programs are led in the context of a broader organizational framework that foster and reward continuous learning and sharing of knowledge.
4. All of the above depend on understanding of AI technology and how it can enable learning that meets the challenge of the future.