CLO Symposium 2018
March 26, 2018 @ 1:15 pm

-

March 28, 2018 @ 12:30 pm

EDT

$1895 – $2195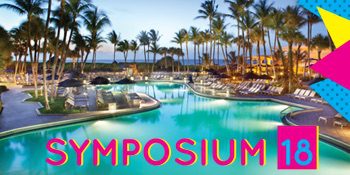 Description
Reimagining the Learning Experience
Few would argue that corporate learning is radically different now than even a decade ago. The unstoppable advance of technology and globalization continue to transform it from a stand-alone, discrete conduit for imparting knowledge into an integral force for innovation.
These changes alter the content, context and mechanisms of learning but also the experience of learning itself — how people learn, when they learn, what they expect and want and why.
Smart CLOs realize the need to reimagine learning if they hope to deliver the results required with simplicity, elegance and accuracy.
At the Spring 2018 CLO Symposium, we'll examine the forces driving corporate educators to adapt the learning experience and explore the most effective ways to remain relevant in this rapidly changing environment.