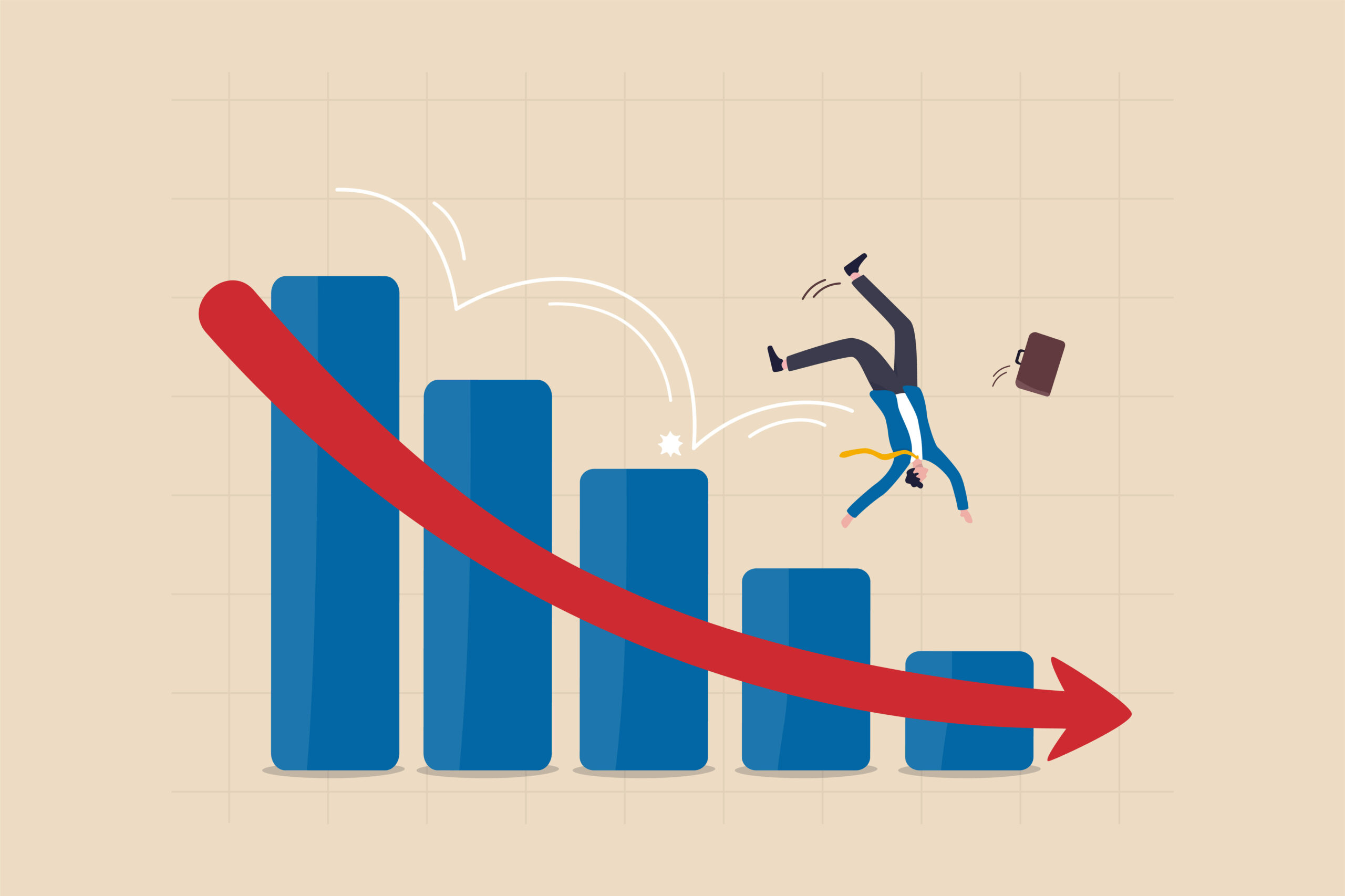 The deadly sin of talent management
In today's turbulent environment it's imperative to align the people strategy with the business strategy for increased productivity and profitability.
January 17, 2023
Business challenges have never been so turbulent. Between market inflation, recession news, political and social tension, and supply chain stressors, the workplace is filled with challenges.
In this setting, leaders look ahead with uncertainty and think, "we may not be able to pull this off," and are faced with economical decisions about their talent:
How can our business retain talent in a candidate's job market?
How do we avoid bad hires?
How do we defend our people from a reduction in force?
How do we maximize our current team to prosper in this economic climate?
How do we consolidate the team structure for better balance to meet our adjusted priorities?
How do we develop our leaders and team with maximum ROI?
Organizations invest a lot of time and money to develop a data-driven business strategy, financial strategy, marketing strategy and supply strategy which is expected to yield specific results.
Talent management is often lauded as a key driver of organizational success. Afterall, people do the work to achieve business results. However, a benchmarking study of 600 executives across 20 industries reported that only 55 percent of companies have a talent strategy; and the strategy usually stops at organizational charts and job descriptions.
The conditions arising from the pandemic, The Great Resignation, and the economic downturn, have exposed this gap in talent management. Business problems are people problems. When talent management practices fall short, the outcomes are suboptimal business results, which includes employee turnover and disengagement.
The fundamental mistake is not applying the same rigorous use of data to hire, develop and optimize employees in alignment with the business strategy at hand.
There are two dimensions to achieving optimal outcomes, employee performance and experience. If both are low, a low performing team that is having a poor experience is a toxic situation. A high performing team with a poor experience is frustrated. They are performing well but paying a mental and energy toll. A low performing team with a great experience is a cheerleader situation. They are not driving business results even though they seem happy and are having fun at work.
The goal of talent optimization is the optimal state where individual and team performance is high, working on the right things, and the experience is high – everyone contributes with purpose, leveraging their natural strengths, and works together with high levels of cohesion.
When leaders are intentional with their talent strategy, and make talent decisions grounded in data, they can increase the likelihood of hitting their milestones on time and within budget.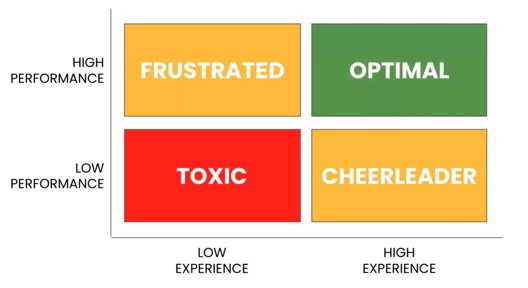 Validation for prioritizing a data-driven talent strategy was cited as the best way to future proof your business in a 2021 Business Wire report, one of the most tumultuous years on record.
Companies that practice talent optimization outperform others by 16 percent, retain 52 percent more top performers and benefit from 34 percent higher employee performance. These companies achieve strategic success rates of nearly 90 percent.
To do this, think of your organization through the lens of talent optimization. The result simplifies seemingly complex people problems, streamlines productivity by reducing friction and increases confidence in the ability to execute tactics effectively.
There are four domains of talent optimization that become more powerful when combined with the use of scientifically proven behavioral data that has been validated for use in the workplace.
Align the talent strategy with the business strategy. A people strategy frames business objectives in people terms. It guides the way you hire people, build teams, focus their work and design upskilling in ways that move the needle. Did you know this can be done in less than one hour?
Attract and hire the right people for the right role and job fit. Sadly, traditional metrics used in hiring such as education, emotional intelligence, GPA and interviews are poor predictors of a new employee's success. Rather than relying on intuition when it comes to talent recruitment, the use of behavioral and cognitive assessments combined with a precise behavioral-based interview doubles the success rate and engagement in a specific role. Did you know this can be done in minutes?
Lead teams with purpose. There is a plethora of leadership development programs available. Where most fall short is a design to plot the strategic actions according to the team dynamics in the context of the business priorities. In addition, arm people leaders with instant "people manuals" that replicate best practices in real time across managers of all tenure and experience. Enable them to tap individual employee's natural strengths while at the same time minimizing blind spots that put results at risk. Provide a short-cut on how to best communicate with, manage, inspire, challenge and develop their team without sacrificing the leader's own style or energy. Did you know this is a sustainable approach that can be done in minutes and reduces "people problems" by 30 percent?
Analyze and adjust. Uncover root causes that may be impacting your goals by gathering insights that are prioritized based on the degree of impact on employee engagement and provides prescriptive actions at the team level. Historically, workforce behavioral analysis has been reserved for well-resourced companies. Did you know that any company can get access to these insights with a simple tool that enables corrective actions to be implemented immediately at each team level, without waiting for lengthy analysis and organizational-level rollout?
Talent optimization is a strategic discipline that has helped thousands of companies prosper even in stormy recessions and, in some cases, come out stronger by maximizing their greatest asset, the people.
With talent optimization, leaders use data + analytics + science + results so everyone wins:
Attract and select better candidates who stay
Develop better leaders and managers faster
Assemble teams that deliver greater results
Build a stronger culture of happier, more engaged, more fulfilled employees
Execute your business strategy with confidence
In today's turbulent environment it is a CXO imperative to align the people strategy with the business strategy for increased productivity and profitability.