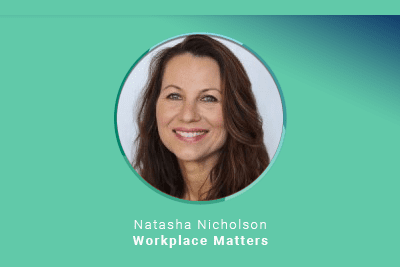 You already know managers are critical to ensuring your organizational DEI efforts are successful. But did you know that to be a constructive part of DEI, managers have a specific set of needs that must be met? Perhaps more than anyone in the organization, they are integral to bringing DEI to life in the workplace, by leading diverse teams, managing recruitment, handling onboarding and creating an environment that enables employees to grow, advance and thrive.
Because they serve a critical role as a key connection to employees and an important conduit to leaders, managers need context and background to understand the importance of DEI and why it matters now more than ever. They must also be armed with tools and strategies to put DEI into practice and have access to a feedback loop that supports continuous improvement.
More than supporters, managers can be the champions of DEI
Research to date indicates there's much to be done to establish managers as an integral part of DEI. A recent report from Gartner HR found organizations are falling short on leveraging managers to champion DEI efforts. The report's findings indicated that, "Despite managers' unique position on the frontline, managers in most organizations serve as mere supporters of diversity, equity and inclusion initiatives rather than owners of DEI outcomes." Gartner's research also showed that in organizations with managers who put DEI into practice, such as by being ethical and transparent in their decision making, "employees are 3 times more likely to be high performers, 1.5 times more likely to continue working for their employer and nearly 3 times more likely to feel included."
Connecting managers to the journey and outcomes
Part of the challenge is to engage managers in the process in a way that they will feel inspired by the benefits and connected to the outcomes. That means providing managers with the information, training and support they need to become a DEI advocate, not just for a one-off effort, but as a key part of cultivating a more collaborative and inclusive environment throughout the organization. It also means creating a system of accountability that is balanced with a sense of shared success for the milestones along the DEI journey.
"Managers are at the center of fair treatment for their employees, so it's important to determine if managers are truly making fair and consistent decisions when it comes to performance evaluation, employee development and growth."
–Katie Sutherland, senior principal, advisory in the Gartner HR practice
7 basic strategies for making managers a central part of DEI
Let's explore seven basic strategies for empowering managers to play a central role in the DEI journey.
Provide managers with the big picture
At the start, managers need to have a clear understanding of why DEI is important and how it can benefit everyone in the organization. Focus on the areas of DEI that bring people together, such as creating a collaborative environment, building trust, treating people with respect and ensuring fairness for all. Clarify from the beginning that managers are a key part of the solution, and that their voice, opinion, questions and concerns will be heard and addressed.
Loop managers into the planning and communication process
As communications are rolled out, ensure that a stream of communications are tailored for managers. Make sure managers are aware of the specifics on how plans will be rolled out and prepare them for what is ahead. Get managers on board by providing them with the approach and language they need to frame the DEI effort for employees with questions. Ensure support is available, should questions or concerns arise that they cannot answer.
Make sure they know their responsibilities and what is expected of them
Prepare managers for their role in DEI by outlining their specific responsibilities regarding the effort. If they are being asked to make changes, emphasize that they are an important part of creating the solutions. Be sure all managers have a consistent and correct understanding of expectations that fall directly under their purview. Give them an opportunity to connect and support each other throughout the process.
Provide managers with tools and strategies to put DEI into practice
Whether it's related to recruitment, onboarding, advancement or intervention, managers need to have guidance that speaks to their specific needs. This is best done through education and training designed to provide them with the tools and strategies needed to reevaluate and adjust their practices and support that enables them to feel qualified to handle sensitive topics and manage difficult situations. Because their needs are so specific, ensure the DEI training is uniquely tailored to them.
Prioritize managers when announcing and implementing new DEI processes and procedures
To help them to be prepared, managers should be informed about upcoming processes and revisions to procedures as soon as possible, and certainly well ahead of when they need to be implemented. Provide a detailed explanation on how the processes and procedures protect the organization and its employees, how they can support managers to be more inclusive and what implications they will have of their current and future work.
Provide managers with access to a feedback loop and offer guidance for managing resistance
Managers will be in a position to hear about any issues that may arise for employees in reaction to the DEI initiative. You can expect feedback that is both positive and negative. Having a well-mapped-out plan for gathering and responding to this feedback will be critical for managers. Also, and most importantly, they will need to have guidance on how to identify and address sources of resistance. To help leadership overcome barriers to DEI, managers will also need to have a way to easily communicate timely and actionable feedback.
Create accountability for outcomes, weaving DEI into the fabric of the organization
Because DEI is not a one-off initiative, but rather a journey that requires persistence and continued learning, it also needs to be part of an organization's system of accountability. Like any other business objective, this requires attributing responsibility for outcomes. To weave DEI into the fabric of the organization this accountability must be with everyone, but for managers it must be especially specific. Ensure outcomes for managers are clearly spelled out and included as part of their work evaluation.
For managers, the weight of responsibility for DEI is significant. Putting DEI into practice and the accountability that goes with it should be balanced with a celebration of milestones along the way. The DEI journey will have challenges, but it will also be filled with many incredible moments of discovery, for the organization and individual employees. Managers will be at the heart of these moments. The energy that an organization puts into supporting managers to have what they need to succeed and to become the champions of that journey will be well worth the effort.