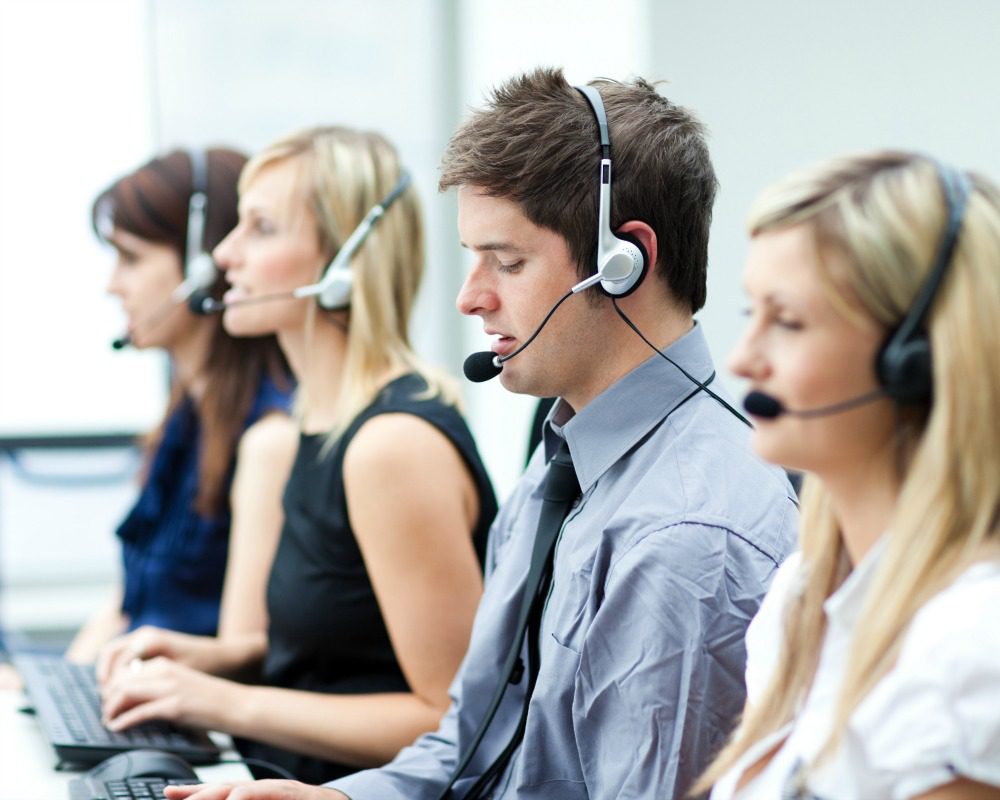 My Customer Service Reps Are Better Than Yours
Companies can better engage front-line customer service employees with learning and development.
August 10, 2016
Working on the front line in customer service, whether in person or over the phone, can be tough.
"No customer picks up a phone and calls a call center, sends an email or asks to chat with an agent because they're super happy with their service," said Marilyn Tyfting, senior vice president and chief corporate officer for TELUS International. They have a question, need information, or they are unhappy and need a concern to be resolved.
Customer service roles are a challenge to fill for those reasons. And due to their client-facing nature of their position, it would serve companies well to pay closer attention to how well they engage this employee group.
This January, Gallup reported that worldwide, employee engagement was about 13 percent. But when it comes to the engagement for people in key, public-facing positions, Tyfting said that number is likely even lower — especially if employers aren't actively trying to reach them. Employee engagement is an ongoing investment, she said. "It can't be a once a year exercise where most people do surveys."
Companies that want to retain more employees, boost their job satisfaction and improve customer service outcomes will prioritize strategic talent management initiatives to engage them, including learning and development. At TELUS International, which provides call center and BPO services to companies around the world, engaging employees is what Tyfting calls an "intimate activity." It offers benefits like onsite health care, onsite opportunities to finish educational pursuits, ongoing learning and development, and other avenues that enable employees to deliver customer service experiences effectively.
Thanks to efforts to improve and sustain employee engagement and satisfaction, Tyfting said the company is experiencing an attrition rate lower than the industry average — some 30 to 45 percent according to the Quality Assurance and Training Connection — higher net promotors scores, higher quality of service scores and positive business results for its client companies. But none of these gains are possible without a culture that supports a commitment to teams, to the communities in which employees live, and a commitment to learning.
To build a strong employee engagement plan for customer service employees, Tyfting said:
Listen to team members. No one knows more about what will engage, have meaning and resonate with employees than the employees themselves.
Everyone must care about employee engagement. Engagement is a team sport. From the CEO down, everyone has to feel they have a contribution to make, and feel ownership for team and broader organizational engagement.
Offer learning that makes an impact. In the BPO space, employees work with customers all day long. This could provide more of a challenge when it comes to offering learning opportunities than in the traditional workplace. But that reality doesn't diminish the need for continuous learning and development.
To promote engagement and ensure that team members understand they have opportunities to grow professionally and personally, TELUS uses its corporate university and video segments from executives discussing lessons learned about successes and setbacks in their careers. TELUS International employed a similar strategy by creating TELUS International University, which brings professors from accredited universities to the company's various sites so employees can take courses and work on completing their degrees. Tyfting said a lot of team members haven't finished their college careers by the time they arrive at the company, and splitting time between work and finishing course requirements can prove problematic. This makes learning more accessible.
"Not everything needs to be a multimillion dollar investment," she said. "Some of the smaller programs are the most successful because they're easily accessible, they're interesting, they're valuable, they bring great learning; and team members have the opportunity to use them at their discretion. They control their own learning path."
Bravetta Hassell is a Chief Learning Officer associate editor. Comment below or email editor@clomedia.com.