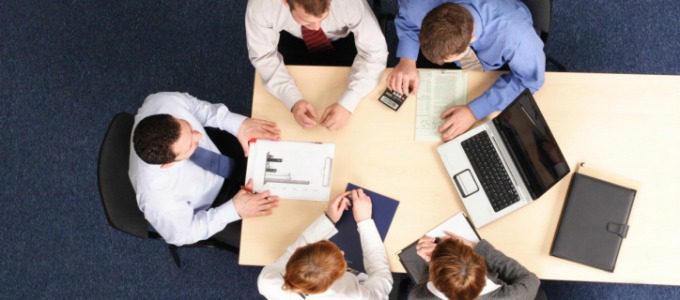 Focus on the Means, Not the Ends
Forget being profit-driven. Companies may find more success by enabling the actions that drive desired outcomes.
October 22, 2015
The bottom line dominates many business leaders' opinions of their employees, but some companies have turned to less numerically inclined means to define success.
Take for example Decision Toolbox, a recruitment company that has won multiple awards for its workplace flexibility programs. By adopting a performance-driven workforce, the organization rewards employees for how they do their work, not their results.
Kim Shepherd is CEO of Decision Toolbox. She talked with Chief Learning Officer about performance-driven work and how it affects employees of all ages.
Tell me more about the performance-driven workforce. What does that look like?
Over the years, I've heard many business people say they are focused on building a profit-driven company. The only problem with this strategy is that profit is an outcome, not a process. A performance driven workforce [PDW] focuses on the actions needed to drive desired outcomes. For example, most recruitment agencies pay recruiters a portion of the fee charged to the client; that means a recruiter's only incentive is to charge the highest fee possible.
At my company, we utilize the PDW model. A recruiter's compensation is directly tied to six key performance indicators [KPIs], such as customer retention, satisfaction, speed and accuracy. Paying attention to targeted indicators such as those that drive high quality results is the desired outcome.
Is this a new concept unique to this workforce?
PDW is reminiscent of a rebooted Total Quality Management model created by W. Edwards Deming, which helps companies drive productivity through targeted management practices. PDW is appealing to millennials because it uses the latest technology to track and improve quality in real time. Most millennials are inspired by new technologies and driven by a challenge. Since PDW is never complete, it creates an environment of constant improvement and allows new, challenging goals to be set. Once a process has been structured and is working, PDW demands that you constantly look at ways to improve. This can be frustrating to some, but a positive challenge to others.
How can leaders create a culture to support a performance-drive workplace?
PDW is all about excellence. To expect excellence from your employees, though, you must first create a company of excellence, where employees are respected, treated fairly and feel valued. I call this "top-down/bottom-up" leadership. It works when you share that excellence is the desired outcome and have your team figure out how to achieve it.
By hiring smart and motivated people, you begin to shift into a place where they drive themselves harder than any boss could. Excellent employees are continually raising the bar on themselves; any mediocrity will be obvious. That's when positive attrition begins to kick in, similar to a sort of exponential "top grading" — you inevitably end up with an entire team of excellent workers.
What does learning and developing look like in this kind of organization?
When done right, your team will crave learning and development because they want to evolve as a contributor to the company's excellence. If you're lucky enough to get to this point of maturation, be sure to provide them with ways to learn and develop. If the budget is tight, challenge everyone to find a monthly or quarterly webinar to attend, book to read or blog to follow.
Have them look at themselves as subject-matter experts and share their best practices with peers. I remember sharing book reports with my class as a child. We adults would be wise to remember such simple ways to engage.