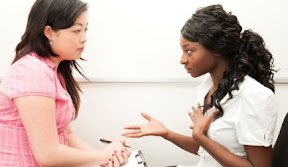 Breaking Down the Vague: Diversity Training That Works
Last month, some companies found that employees lacked basic sensitivities regarding Halloween. From Trayvon Martin costumes to black face and Obama skits, learning leaders found they needed to serve up some serious diversity training.
But perhaps their immediate response is part of where the problem lies: diversity training is not something that should only happen in instances of wrongdoing. It should be universally recognized from the beginning of an employer-employee relationship, said Nellie Borrero, managing director of global inclusion and diversity at Accenture.
"At Accenture we're always embedding diversity messages into everything we do from a communications perspective," Borrero said. In her more than 20 years at the company, Borrero has worked to change the perspective on tolerance and inclusion. In addition to the overall messaging, her team also offers in-person training during the new-hire process and continual learning through virtual platforms and classes taught by company leadership.
"When people first walk through our doors, if there is some difference they bring to the table, they know that difference is not going to be 'tolerated,' it will be embraced," Borrero said.
Many companies might use these same means — messaging and training — but consultants say that if there's no real reason behind the practices, they're null and void. Instead of reacting to issues, they need to go back to the basics. Jennifer Gilhool worked for Ford Motor Co. in Shanghai where she led a team with individuals from China, India, Japan, South Africa, South Korea and Thailand. Her experiences taught her some valuable lessons about how U.S. companies ought to approach diversity.
"It's really important to understand why you are seeking diversity, and if you don't understand why, then its really hard to have diversity embedded into your corporate culture because no one really understands what you are trying achieve," Gilhool said.
Often, executives might jump on the bandwagon or gripe about the need for diversity training without identifying and communicating how it relates to their business needs.
"Why is diversity important to the organization? How does it translate in the bottom line of the organization? What's the real reason?" Gilhool said these questions need to be answered by the executives before a company can even begin putting together a training program. For Accenture, Borrero said the "why" relates to talent management.
"We always want to be in a position to attract the best people, we want to retain the best people and help them develop their leadership opportunity," Borrero said. She added that as a client-serving company, it's important for them to mirror the demographic of their clients.
After establishing the "why" for diversity, Gilhool said the next challenge is understanding how to communicate it, and routine HR training sessions might not be the best way to go. Borrero taps the leadership to more powerfully communicate the company message of inclusion.
"We position our own leaders to be the faculty to teach the diversity training courses so we can showcase that leaders in place already represent many demographics across the spectrum of diversity — that's powerful stuff," Borrero said.
Companies need to commit to identifying leaders in different demographics and providing them the right development opportunities so they can fill those positions.
"You ought to be making sure your leadership pipeline is filled and leadership development programs in place," Gilhool said. "That you're tapping the right individual, and that your management team is rewarded for developing candidates."
But What If It Doesn't Work?
A chief learning officer might have training programs in place, diverse leadership and development opportunities, and serious issues may still come up. In these cases, Borrero said it is always better for the person who needs correction to receive it from a peer or leader in his or her sphere, which requires a commitment from every individual to ensure an inclusive workplace.
Peter Bregman, a talent management consultant and author, made a splash last year with an article titled "Diversity Training Doesn't Work." His point was that by forcing people to look at their differences, you won't get them to work together, you'll just create more challenges.
"Instead of seeing people as categories, we need to see people as people. Stop training people to be more accepting of diversity. It's too conceptual and it doesn't work. Instead, train them to do their work with a diverse set of individuals, not categories of people."
Bregman advises that diversity training be replaced with communication training.
"Every day were are faced with things that are difficult to communicate. We should be trained on how to communicate those things rather than calling attention to past mistakes where we failed to communicate," Bregman said.
His point is that diversity issues arise from the same problems as most communication problems: People don't listen to each other, they don't think about who they are talking to and they don't think about the appropriate way to say the difficult thing.
While Bregman's suggestions of doing away with diversity training may seem extreme, both Borrero and Gilhool corroborated his underlying point of improving communication and learning to listen.
"A lot of times it comes back to that old phrase: We need to seek to understand what is happening before we come to conclusions," Borrero said.
Mary Camille Izlar is an editorial intern at Chief Learning Officer magazine. She can be reached at editor@CLOmedia.com.
Related Articles
Webinars