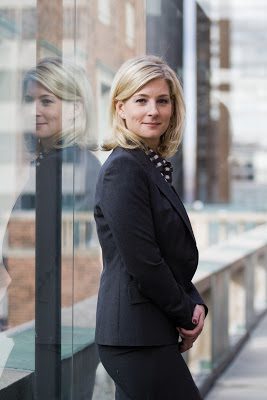 Telecom Transformation
At Rogers Communications, Tara Deakin and her team have driven down costs while boosting effectiveness and transforming the company's employee development culture.
December 27, 2010
For communications companies, service is job one. While they offer a range of products from telephone and TV packages to broadband access for individuals and companies, a telecom's main workforce management thrust is training the people who provide these services.
Like other people-intensive businesses, a high rate of turnover comes with the territory. Jim Lovie, executive vice president of sales, service and distribution at Rogers Communications, one of Canada's largest communications companies, called this "the biggest challenge" his company faces in approaching learning.
"If you look at the pure numbers of people we have to train on an annual basis and the volume of information [on which] we have to train people on a weekly, monthly, annual basis, depending on which part of the organization they reside in, that comes with a whole host of challenges because such a high percentage of the training is for sales and service people and turnover rates [there] are generally higher," Lovie said.
Tara Deakin, vice president of learning and enablement at Rogers, said the company has a baseline of 43,000 people they train at any given time, but that number is constantly in flux.
"[We have] an annual attrition rate in our high-volume roles between 30 and 60 percent," she said. "So when you think of the actual learners we touch every year, it's probably closer to 100,000."
With this many people moving through the company's customer-facing workforce, knowledge velocity is critical. As the company's learning executive, Deakin leads Rogers' effort to bring learning and development to market faster and more efficiently. For example, Deakin revitalized the company's intensive coaching unit (ICU), an on-boarding program for employees in Rogers' call centers.
"We were able to effectively transition people from training to their on-the-job performance and reduce days to productivity," Deakin said. "So we are now able [to] get a call center representative to 80 percent of the productivity of a tenured [employee] within 60 days. It was typically closer to 180 days."
Rogers accomplished this by extending the training window and breaking it up by having new employees take low-priority calls in small ratios.
"We're able to take their productivity from 40 percent after 60 days to 80 percent," Deakin said. "That's huge from a [perspective of] handle time, call quality, repeats and transfers."
The Power of the Human Side
Deakin originally intended to make a career in social work. She earned an undergraduate degree from the University of Western Ontario, followed by graduate work at Central Michigan University. "I was going to do my master's degree in social work and actually decided at that time after some interesting clinical assignments that maybe that wasn't a profession for me," she said.
Deakin was hired as a consultant by the Centre for Education & Training, an Ontario-based nonprofit consulting organization, to help with employee downsizing programs. "I learned about how to build teams — big ones, small ones — and how change works its way through companies," she said. "That was where I learned the power of the human side of an organization and what that can do for someone, regardless of the products and other things you have."
After six years, Deakin moved to Roadpost, a small telecom. Over four years, she worked her way from manager of customer care and training to senior director of customer operations. "I learned the ins and outs of telecoms and got to bridge the gap between your traditional learning and human performance principles and the realities of business and how to operationalize and institutionalize them and rally people around them," Deakin said.
Deakin then made the leap to Rogers, beginning in a newly created position as director of national sales training and development. The learning organization was in its infancy when she joined in 2002.
"When I first hired Tara, I think she had 10 people," Lovie said. "Now [she] has probably 200 training [and] management people reporting to her."
Deakin said three things attracted her to Rogers. "One was the telecom industry was a huge growth industry at the time," she said. "[Two], Rogers is known as an innovative organization with a dominant entrepreneurial spirit. And then the third thing I liked is the real opportunity to start from the ground up and build a learning culture."
Moving From Compliance to Reference
As Deakin has built that learning culture and moved up the career ladder from senior director to vice president, she said empowerment has driven her learning approach.
"I fundamentally believe that everybody wants to and has the potential to be successful, and so when I think of learning and development in an organization, the contribution I make is enabling people to be successful," she said. "I see it as really a support arm versus a compliance arm, not something that I can custom script for each person. It's informal, personal and leveraged in different ways by different people at different times, and I think the learning organization we've created here allows for that."
According to Deakin, this hasn't been easy. When she started, learning and development focused heavily on compliance. "Learning was always measured as how many people did it and did they do it by this day and did they get this score on their assessment," Deakin said.
While Rogers' learning and development organization was ready to embrace the move from compliance-based training to informal, unstructured learning activities driven by technology and social learning, Deakin said they encountered resistance when it came to implementation. It required a culture change.
"It's getting all of our stakeholders to feel good about front-line readiness when we're not going to mandate everything," she said. "We had this culture where we try to get everybody to retain everything all the time. Now we're trying to create a culture of referring."
One of the ways Deakin navigated this transition is through a tool the company calls R-Tube. "We allow traditional e-learning courses and components of our e-learning courses and knowledge management system to be broken apart and posted in different media formats as little learning nuggets, [which] we allow the learners to consume on demand without any registration," she said. "There's no formal tracking or compliance activity. And we've watched how they are consuming knowledge in the organization in a different way."
This initiative allowed Rogers to see what courses and content employees found valuable and to save money on design and development by eliminating the rest. "By breaking the courses apart, we were able to see the knowledge they were hungry for and what they needed to do their jobs," Deakin said. "So we became more efficient and targeted in our learning activities."
Through R-Tube, learners also can generate their own content and teach each other, a feature that Deakin calls "really cool."
All of these innovations translated to quantifiable savings, leading to a 10 percent reduction in cost per developed training hour over the last year. "We're trending at around the $59 mark right now," Deakin said.
Deakin said consultants have told her she should be hunting for somewhere between $52 and $55 per hour, comparable to other high-tech and telecommunications companies. Still, Deakin said taking 10 percent off of the company's cost per developed training hour is significant for Rogers, and she is aiming for another 10 to 12 percent reduction in the coming year.
Another metric Deakin pointed to is how well Rogers employees sell products pre- and post-training. "Things like iPhones skew it because people would buy [those] no matter what, we find, whether we train the people or not," she said. "But if we look at other things, like our hardware upgrade programs or our mobile broadband business, when we do pre-training measurement and then we look at the 90-day post rate, we do actually see a lift. I'm always hesitant to say it was directly us, but we know we're a factor."
Going forward, Deakin plans to further develop Rogers' knowledge management strategy, set up a new enterprise mentoring system and improve days to productivity across the company's other functions.
"We've targeted the high-volume roles like our retail sales floor and the call center," she said. "Now we're looking at productivity across the organization to say: How do we on-board people faster to the company?"
Daniel Margolis is managing editor at MediaTec Publishing. He can be reached at dmargolis@clomedia.com.