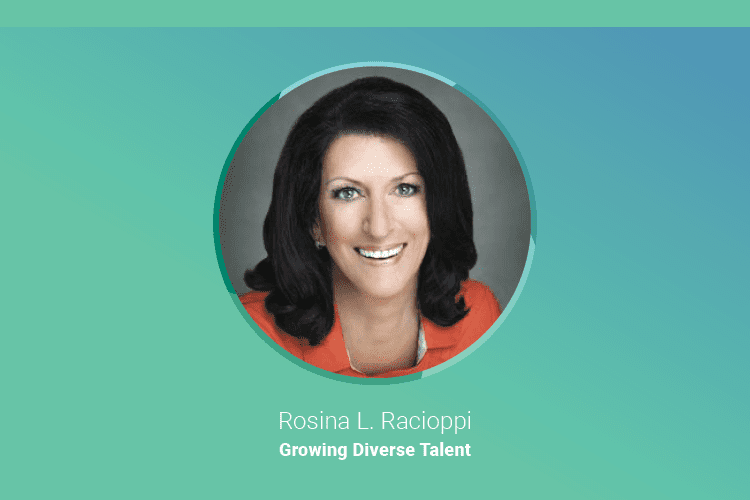 Q: As a manager, how can I help advance more women into leadership roles?
A: In "Culture Shock," the new book by Gallup that examines the statistics and cultural changes behind shifts in the way we work and lead, researchers found that diversity of thought is one of the core factors that impact better corporate outcomes. This finding speaks volumes about what is at the heart of enabling women to step into leadership roles; doing so can impact diversity initiatives and bring more value to the people organizations serve.
This impact reaches deep within an organization. There's a strong correlation between customer retention and employee engagement. Disengaged employees aren't interested in meaningful feedback that, when implemented, can boost their performance (and thus their client-facing outcomes). The organizations that prioritize leadership growth are those that typically outperform competitors.
But to achieve this, managers must help women understand how to harness the experiences and opportunities in front of them that will continuously evolve their ability to create impact for themselves and their organization.
Don't relegate them to dead-end roles
At WOMEN Unlimited, we consistently hear from women that they trusted their career direction to those in their organization – managers and leadership, typically – and that their careers suffered as a result. While ideally, career- and skill-building should be something managers work with employees to tackle, it's vital that managers shy from relegating women to non-promotable roles and that women feel empowered to speak up if they feel this is happening.
For years, I've heard women say, "I don't want to talk about myself, I want to let my work speak for me." This is possibly one of the most dangerous mindsets a woman can have. She might be extremely capable in her current role. Still, if it's not where she wants to build a career and she's not verbalizing her capabilities and underscoring the value she could bring elsewhere, she's leaving it to others to decide about opportunities for her. Managers need to prioritize aspirational guidance and focus on making sure the discussions with women can explore ways they want to grow their capabilities for future opportunities. Encouraging women to speak up about their strengths and talents is crucial to ensuring they're actively advancing into leadership roles.
Provide meaningful, measurable feedback
When it comes to elevating women into leadership roles, one of the most critical elements organizations should focus on is helping managers understand how to provide employees with meaningful feedback. Simply telling the women on your team that they're doing a good job isn't enough; managers should be providing feedback that includes the measurable impact each team member is having on the organization itself.
Meaningful feedback is about highlighting someone's strengths and providing a perspective that will help them grow the capacity to continue delivering on those strengths. Additionally, meaningful feedback helps the person receiving it understand the impact she has outside of her department; to be elevated to a leadership role, she can't be in a silo. Giving women the intra-departmental perspective of how their team's work has an impact outside of their one little slice of the pie will help them make the connections within the broader organization they need to move up the ladder.
Conversely, women must feel empowered to ask for that meaningful feedback if managers aren't readily providing it. Asking questions like, "Can you tell me one or two things I did that created impact and results on your end?" can provide critical insights into what managers value, and with that comes the perspective women can leverage into leadership roles down the line.
Ensure your management style is not disengaged
Since the pandemic, we've seen a marked downturn in manager engagement. This needs to change. A manager's key role is to ensure they develop the resources their organization needs – namely, people. The best way to do this is to provide meaningful, critical feedback; saying "you're doing great" without providing any information about why or how is just a platitude.
To be able to deliver this critical, involved feedback successfully, managers must prioritize meaningful connections with their employees. Work needs to get done, absolutely, but intentionally planning time with employees to have those meaningful conversations and provide that actionable feedback shouldn't fall by the wayside. While the onus is ultimately on women seeking leadership roles to ask for constructive feedback and implement it, managers who are unwilling or unable to dig deep enough to provide that insight will also be to blame if fewer women are promoted into leadership roles as a result.