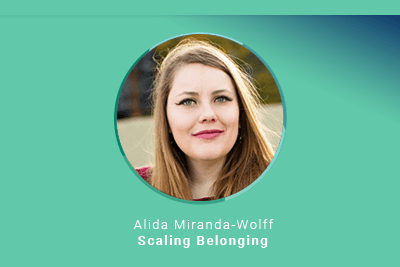 In 2021, it seemed the hiring boom would never go bust, with organizations competing for an increasingly tighter pool of candidates. By the end of 2022, with rising interest rates, the collapse of SVB and Signature Bank and the impending UBS acquisition of Credit Suisse, market conditions are driving radical cost-cutting decisions across industries. 
One industry in particular, technology, seems to have been the most reactive to market-led calls for belt-tightening. Amazon announced another 9,000 layoffs in March after already making 18,000 cuts from November 2022 through January 2023. Google is under fire for reneging on pre-approved medical leave for laid-off employees. This is on top of the 160,000 workers laid off last year, and another 57,000 tech workers laid off in early 2023.
With this rash of technology cuts has come a major change in how layoffs happen. Notably, layoffs are happening online over Zoom, Microsoft Teams or Google Meet. Employees are worried: 85 percent of workers already rank job loss as a top concern and reporting from The New York Times suggests the impersonal, almost surreal experience of remote layoffs only make the experience more devastating.
This begs the question: in remote and hybrid-first organizations facing the worst-case scenario, what does a "good," or at least, humane layoff look like?
Value care over efficiency
The reality is that most layoffs create a ripple effect of financial insecurity, psychological distress and grief. Research shows that it takes two years to recover from the trauma of job loss. If you have decided that a layoff is inevitable, then your responsibility as a leader is to reduce the amount of harm that decision will create.
Inviting hundreds of employees to a previously unplanned Zoom meeting and announcing they are being let go and will lose access to their accounts and devices may be fast and efficient, but it's also more likely to cause harm. Similarly, simply locking employees out of their accounts and sending an e-notice signals that they are inconsequential and their contributions to the organization were meaningless.
It may take longer and be more painful for those who must deliver the news, but creating a more personal, caring exit process is worthwhile in a worst-case scenario that will have lasting impacts on those affected. To develop this process, first consider measuring layoff outcomes not by how quickly or cheaply you can lead the process, but instead, by being able to address these questions:

Have you created a clear communication plan with multiple stages that allow employees to plan their next steps?
Does every employee affected understand their severance package? Do they have someone they can directly speak with to understand its details?
Does every employee understand COBRA or other programs related to their benefits upon their exit? If they will be eligible for unemployment, do you have easy-to-understand instructions to share? Will they have access to outside resources you provide should they need help claiming benefits in the future?
Have you directed employees, especially on the HR and People teams, who will remain to help their colleagues find next opportunities?
Are you measuring the effectiveness of the process by how many employees you connect with opportunities?
Offer advance notice
Another important guiding question for leading layoffs with compassion and humanity is: "Who will this decision serve?"
Many organizations know about layoffs months before they take place, especially if they are planning a restructure or downsizing. In remote environments, however, the same sense of accountability to employees may not sink in right away. If you aren't interacting with employees on a regular basis, it's easy to lose the sense of the real, tangible impact of a layoff on others.

A question like "who will this decision serve?" will help ground leaders in trying to honor the dignity of employees. For one, there's always a possibility that rather than going through with the layoff, the focus may shift to infrastructure, consulting or service costs. If a layoff is the only option, this question can help uphold the importance of employees over competing interests. For example, while it may serve shareholders or managers afraid to lose high-performing employees not to offer advance notice, it will serve employees who need to plan for an uncertain future.
During Nokia's restructure in 2011, the organization gave employees a one-year notice, with managers and HR professionals focusing on helping them secure other opportunities either internally or externally.
Similarly, at one of our client organizations, the People team let their team know that layoffs were planned but who would be directly affected by them was still unknown. While this sense of uncertainty may have been discombulating in the short-term; ultimately, when the news came, employees were more mentally and financially prepared.
Offering advance notice also forces leaders to consider what they can do for employees before their official final days. Whether its investing in education or training programs, compiling a list of affected employees to circulate across their industry, or finding the budget to make sure leave and paid time off commitments are met, these earlier interventions could make a significant difference to employees.
Create community connections
Several years ago, a close friend of mine called me in the middle of the day panic-stricken and bereft. She had just received the news that her whole department had been eliminated. She'd been at the organization for five years, and while she sometimes disagreed with policies or practices it adopted, overall, she liked her job, her colleagues and the environment. She had no plans to leave.
I spent the next several hours worrying about her. When I checked in at the end of the day, however, something struck me about her mood. She seemed calmer, more settled. "What happened?" A group of her fellow laid off employees had invited her out for an afternoon of eating, drinking and collective processing. She was still sad and shaken, but the simple fact of being "in it" with other people made all the difference in her sentiment towards herself and her future.
I've never forgotten this example because we often talk about layoffs as either an impersonal matter – numbers on a spreadsheet – or as a deeply individual experience. Yet, what could be more collective? A group of people, together, have their worlds upended in the exact same way.
What poses the greatest challenge to this narrative during remote layoffs is the way in which that group dinner, complete with shared grief, doesn't happen. Instead, the news is relayed on Zoom, you shut your laptop, and maybe, you talk to someone you live with or send a text to a single colleague. Maybe you don't connect with anyone at all.
Ultimately, a compassionate layoff must be one that allows for social connection and a sense of community. After all, one of the greatest psychological impacts of layoffs is the loss of community.
Of course, like any community activity, employees affected can choose to opt-in or opt-out; what matters is that you make sure they can keep talking.

Will employees be "locked out" of their accounts immediately upon notice? Or is there a space or place where they can say goodbye?
If they will lose access to their accounts, can they opt-in to sharing their contact information with colleagues in one centralized place?
Are some of the folks affected in the same geographic area? Do they know they are? Is there a way to communicate meetup details or gathering information they can access post-layoff?
These are basic questions; and yet, in my experience, they're often the last to be asked.
My favorite definition for compassion is one paraphrased from Sam Harris: "compassion is the heartfelt desire to help." Layoffs are devastating, painful and messy for most people involved; and, they still pose an opportunity to address a worst-case scenario from a place of genuine service and care. Leaders owe it to their employees to show up as kindly, helpfull and humanely as possible.