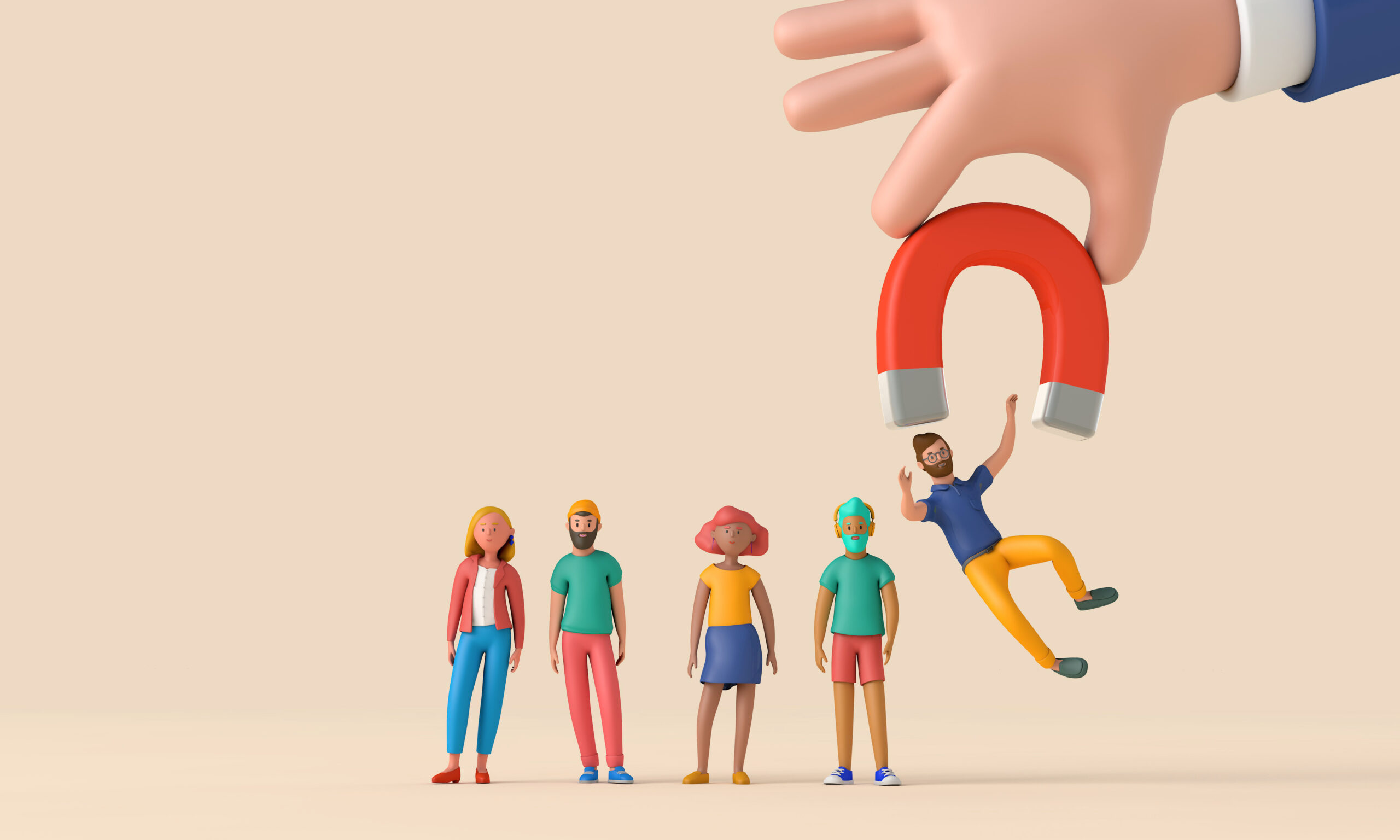 5 strategies to foster internal talent mobility – and keep your best employees 
In today's market, employee retention is never guaranteed. But internal talent mobility can help you create a culture that makes your employees want to stay.
April 11, 2023
Despite the best efforts and fervent hopes of managers and chief executives everywhere, the Great Resignation isn't over.
According to PWC's Global Workforce Hopes and Fears Survey 2022 study, at any given moment, 20 percent of workers worldwide are thinking about quitting their jobs.
So, what's a manager to do?
One often overlooked, but highly effective strategy is to formalize internal talent mobility. In simple terms, providing employees tools to grow, learn and move – not just up but laterally – in a structured process within your company.
In January, when Forbes asked members of the Young Entrepreneurs Council about the most important recruitment lessons they learned over the past year, John Brackett of Smash Balloon LLC said, "If you want to attract top talent, show potential hires how they can grow and learn once they start working for your business—then follow up and deliver on your promises."
That advice works not just for attracting new employees, but for keeping the talent you already have.
That same PWC survey found that, among workers who are looking around, the most important factor for considering a change was pay – but just barely. Pay was the top reason cited by 71 percent of employees. But a whopping 69 percent of those surveyed named job fulfillment as the No. 1 consideration in considering a job change.
When you demonstrate commitment to employees by fostering internal talent mobility, you build employee satisfaction. You also develop the talent you have so you can fill roles in your evolving company from within — while avoiding the expense and effort of recruiting.
Traditionally, companies deploy numerous techniques to figure out if someone is successful on the job, from production metrics and sales numbers to performance reviews. But managers have lacked a means to delve into what skills an employee has developed along the way, and to evaluate how those skills might set them up for success in their next role.
As more and more companies are learning, those systems now exist. Companies like Gloat and Gartner Peer Insights use algorithms and surveys to gain insight into employee skills and passions. That information can help employers create new opportunities and career path visibility. And the simple act of gathering that information signals that you're interested in employees and their goals.
Even without investing in those systems, you can create a culture that nurtures internal talent mobility. Here are five strategies to do just that:
Be thoughtful when offering referral "bounties." A lot of companies offer rewards to employees who refer new hires. That isn't necessarily a bad thing. But don't let it create the impression that current employees need not apply. Make sure employees know that no job in your organization is out of their reach.
Create a culture where people know they can work toward something. Be clear about both the outcomes and the skills you're looking for, and that you're interested in providing the tools to help employees acquire both. Remember, sometimes a lateral move that offers a new challenge will make everyone happy.
Toss your current job posting. There are too many cookie-cutter job descriptions floating around. Too many companies list degrees or on-paper qualifications, years of experience, etc., and stop there. What's more likely to get you the talent you want is an up-close look at the best people you have in that position now. What are their skills? What sets them apart? Put that in your job posting. That signals to existing employees what you're looking for and may give them the confidence to apply.
Create a talent plan. Be specific and transparent about the skills you're looking for in every position, so an employee can see a path to their next role, and the one after that. Be clear that it's not just about production numbers or seniority.
Communicate that plan. If your performance reviews just look in the rear-view mirror, you're missing an opportunity. Look ahead, too – to where the company is going, to where your employees might want to go and how your talent plan can be a road map for them to get there.