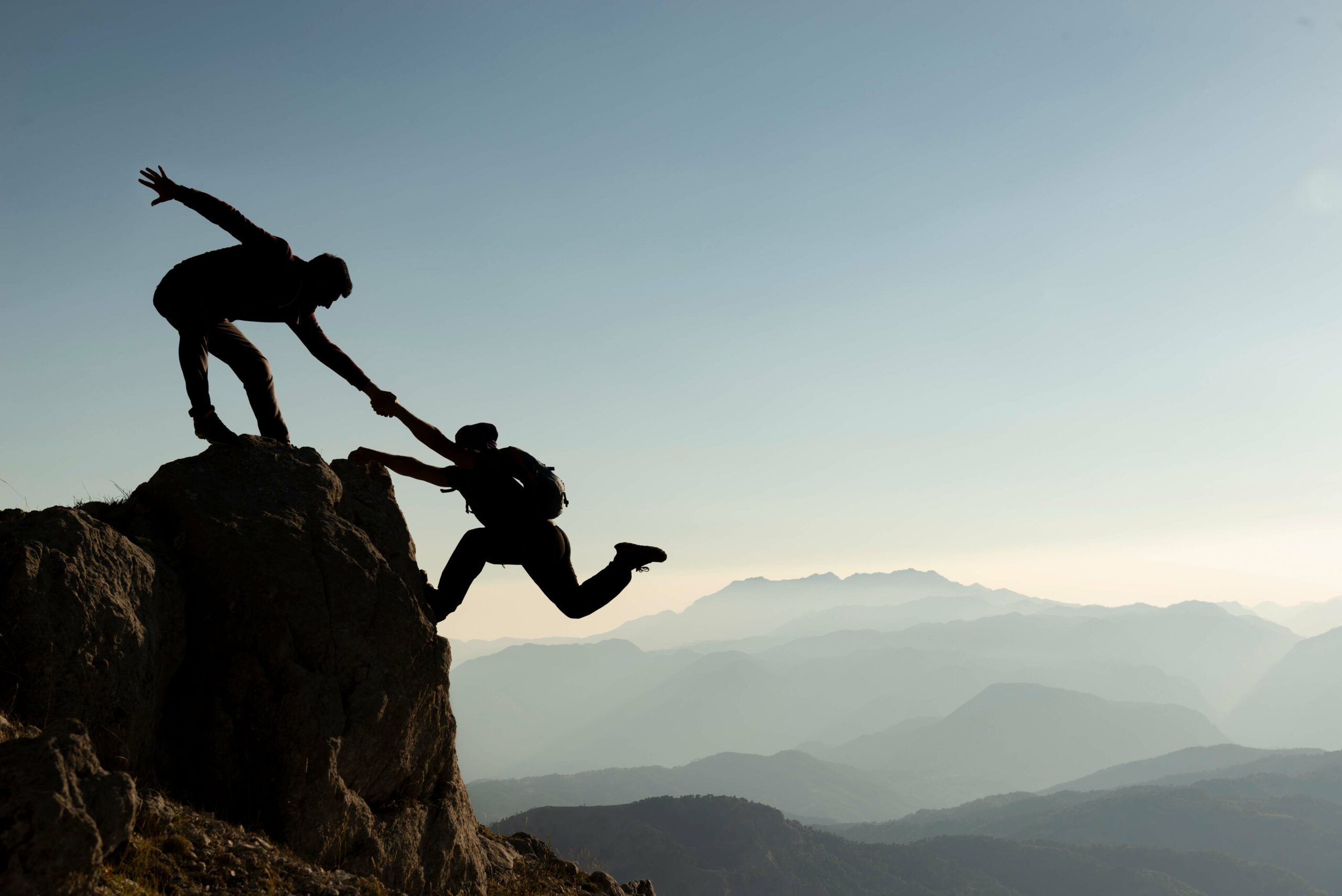 Don't overlook this one essential element in your remote onboarding strategy
The most critical aspect of remote onboarding is often the most overlooked: trust.
April 10, 2023
You only get one chance to make a first impression; the way new employees are onboarded to your organization sets the tone for their entire employment experience.
With more people working remotely in the post-pandemic world, the onboarding process has taken on even more importance. Leaders can no longer rely on the convenience of being in-person with a new employee and overseeing their every move. Now, the onboarding process needs to be a carefully scripted and orchestrated process to ensure that new employees get off to the best start possible.
Onboarding is the beginning of the employee experience
Having all the proper technical resources in place, executing a documented plan and loading up the new employee with company swag are all routine components of most organizations' approach to onboarding remote workers. But the most critical aspect of remote onboarding is often the most overlooked: trust. Building a foundation of trust with your new team member not only gets them off to a great start, but it also quickly integrates them into your culture, sets the stage for them to maximize their contributions and creates the conditions for them to have an exceptional employment experience with your organization.
Employee experience is in the spotlight because of the importance of retention and engagement issues in today's marketplace. Organizations are competing for the best and brightest workers who won't jump ship for the next shiny new offer that comes their way. To keep their top talent, organizations are taking a close look at how their employee experience can set them apart from the crowd, and that starts with your onboarding process.
Trust with direct manager is the foundation of the employee experience
Blanchard recently gathered input from more than 700 leadership, learning and talent development professionals about their key strategies for improving their employee experience. The feedback showed a clear frontrunner: building trust between managers and direct reports.
In a sense, this wasn't surprising news. Building and maintaining trust is an issue that most leaders agree is critically important, but few have a plan to achieve it. A Global Pulse Report by YPO published in January 2020, showed 96 percent of chief executives said building and maintaining trust was a high priority for their success, yet just 34 percent of the respondents said they had defined and specific plans for building trust in their organizations. It reminds me of the old project management adage: people don't plan to fail; they just fail to plan.
Why did this strategy rank ahead of other important initiatives such as addressing workloads to prevent burnout, connecting work to purpose, setting clear performance expectations and promoting teamwork and collaboration? Trust is the foundation of the employee/employer relationship and a person's direct manager is the organization's representative.
Research supports the criticality of trust between employees and their managers as the basis for being highly engaged at work. ADP Research conducted a global study on engagement and found two primary factors that characterized highly engaged employees stood out above all others: being on a team and trust in the team leader. In fact, a worker is 12x more likely to be fully engaged if they trust their team leader.
Blanchard research on the roles of cognitive trust (what I like to call "trust from the head") and affective trust ("trust from the heart") show a direct correlation between high levels of employee trust in their leaders and those employees having positive intentions to be highly engaged at work. Our study showed that leader trustworthiness is highly correlated to the five key intentions that drive employee work passion: discretionary effort, intent to perform, intent to endorse, intent to remain and organizational citizenship.
When leaders cultivate trust with their people, they plant the seeds for an environment of psychological safety. That means people feel safe enough to share new ideas, ask questions, seek feedback, report mistakes and take risks at work without fear of punishment or reprisal.
Managers must play a significant and visible role in building trust with remote employees during the onboarding process. They can't outsource this responsibility to someone else.
Building trust is a skill
Many leaders think trust "just happens," like some sort of relationship osmosis, but that's not the case. Building trust is a skill based upon the behaviors we use. Leaders can learn to behave in ways that inspire the trust of others, and conversely, learn to avoid the behaviors that erode trust.
There are four elements that define a person's trustworthiness. We captured these four elements in the Building Trust Model using the easy to remember acronym ABCD.
Able—Leaders demonstrate competence by having the knowledge, skills and expertise for their roles. They achieve goals consistently and develop a track record of success. They show good planning and problem-solving skills, and they make sound, informed decisions. Their people trust their competence.
Believable—Leaders act with integrity when they tell the truth, keep confidences and admit their mistakes. They walk the talk by acting in ways congruent with their personal values and those of the organization. They treat people equitably and ethically and ensure that rules are fairly applied to all members of the team.
Connected—Trustworthy leaders care about others. They are kind, compassionate and concerned with others' well-being. They readily share information about themselves and the organization. Being a good listener, seeking feedback and incorporating the ideas of others into decisions are behaviors of a connected leader who cares about people.
Dependable—People trust leaders who honor their commitments. DWYSYWD—doing what you say you will do is a hallmark of dependable leaders. They do this by establishing clear priorities, keeping promises and holding themselves and others accountable. Dependable leaders are punctual, adhere to organizational policies and procedures and respond flexibly to others with the appropriate direction and support.
Building trust during the onboarding process
A basic internet search will return dozens of tips and strategies for building a remote onboarding strategy. As you create and implement your own approach, think about how you can model the ABCDs of trust throughout the process.
Having a well thought-out, comprehensive process will demonstrate you are Able to your new employees. It will give them confidence in your competence as a leader and in the organization. I led remote teams for more than 15 years, and I'd work with my managers to script out the daily activities of new employees for their first 4-6 weeks on the job. That included time devoted to company orientation, learning their functional job duties, meeting with colleagues from other departments and building relationships throughout the organization.
New remote employees will know if you are Believable by watching your actions. Are you upholding your commitments in the onboarding process? Do you model the values of the organization? Do you treat people fairly? New employees are constantly assessing your actions and looking for inconsistencies. Don't give them a reason to doubt your integrity.
It's critically important to be personally Connected with new employees throughout the onboarding process. Get to know them as individuals, not just workers showing up for a job. Leaders must be much more intentional in scheduling 1-1 time with remote employees and make sure to stay in regular communication.
Finally, demonstrate you are Dependable by following through on commitments. Do what you say you're going to do. Show up on time for meetings with new employees. Honor and respect their time. Be responsive to their emails and calls. Leaving them alone and letting them feel adrift is a sure way to sabotage their onboarding process.
Trust is the coin of the realm when it comes to successfully onboarding remote employees. It's often the most overlooked, yet critically important factor in getting your remote employees off to a great start.