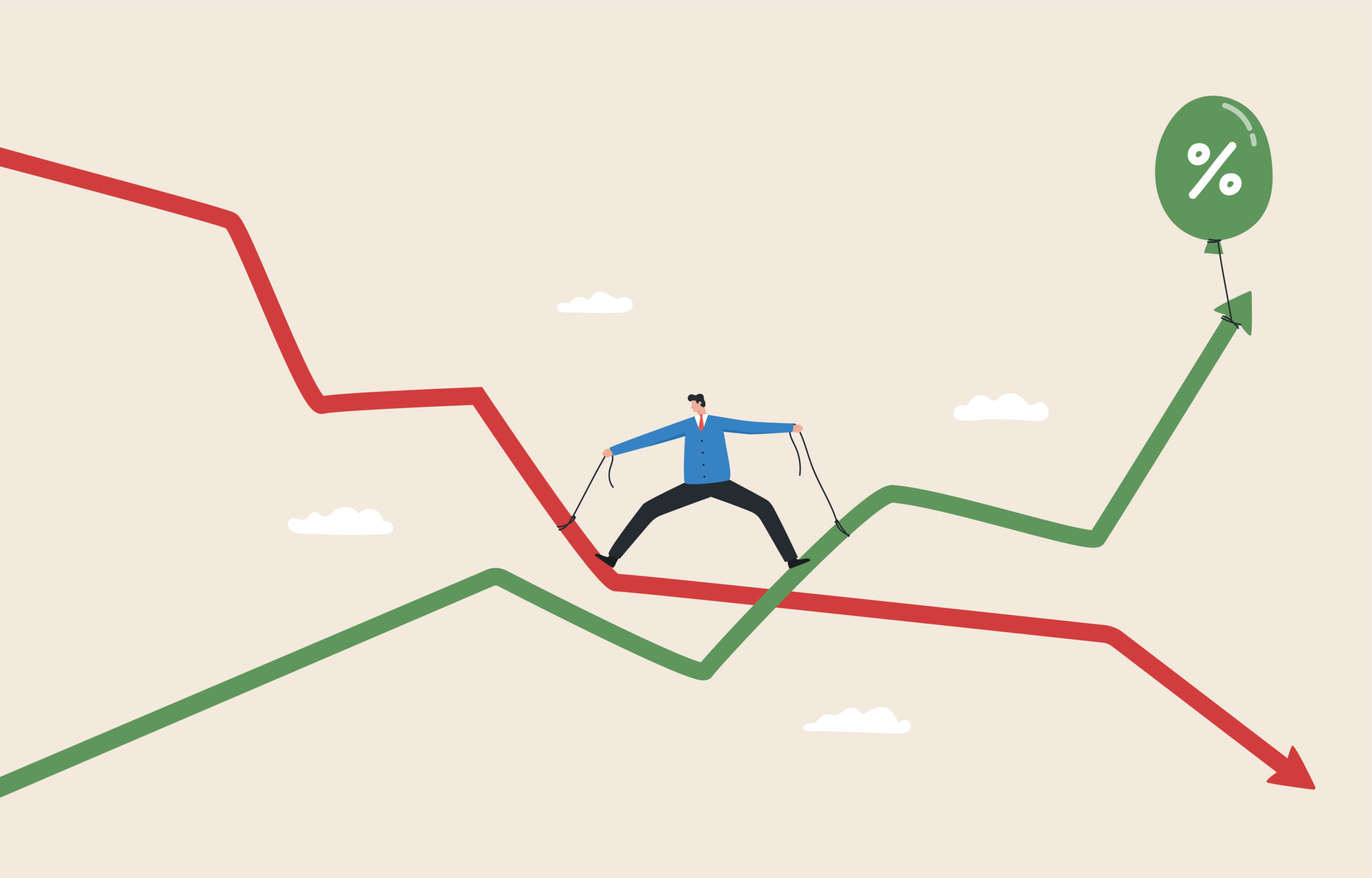 Smart managers need to help employees cope with the growing threat of global inflation
Support employees to build and improve 5 important transformational capabilities to help your workforce better cope with the impact of inflation.
February 22, 2023
This just in from Forbes: "After almost three years of unpredictable crises affecting business – pandemic, supply chain snarls, interest rates soaring – 2023 looks like a year of more familiar challenges."
What kind of "familiar challenges" are we facing this year?
It's that "Global growth is slowing and 90 percent of CEOs are predicting a recession in 2023. Americans are quitting a little less than they did in the spring, but with unemployment still low, talent shortages continue for certain hard-to-find workers.
This looks like the downslope of a typical business cycle (with inflation and rising interest rates tapping the brakes) rather than the whiplash labor economy of the past 3 years. Leaders are ratcheting down spending, which means not just slower hiring, but a need to keep turnover low and preserve their talent investment."
Well, if what Forbes thinks is coming is a "familiar challenge," maybe we should stick to the more unfamiliar ones.
"The workforce shortage is here for the long haul"
Here's what my former colleague and talent management influencer Lance Haun had to say about all of this in a recent issue of his Work Leader Weekly newsletter, and while it touched on a lot of the same issues that Forbes did, Lance also mentioned something else that's pretty important — remote and hybrid work.
"Outside of another world-changing event, the workforce shortage is here for the long haul. As companies look to adjust payrolls and other labor expenses to meet this moment, they must also grapple with the fact that when the economy does rebound, they won't be able to instantly hire back the same level of talent they sent away.
On top of that, some organizations believe they have the leverage to demand people show up in the office — in some cases, every day. Inflation becomes a personal concern when considering the additional costs of this move for every employee. Will 2023 be the year that organizations finally settle on how to handle remote and hybrid work in a positive way? I wouldn't bet on it, but I can at least be hopeful."
That's a point that a lot of job seekers — or would-be job seekers — would do well to consider, because getting a handle on how to positively handle remote and hybrid work will probably be a challenge for quite some time. 
But there is another problem that is also looming for developed counties around the world — the growing threat of global inflation.
While inflation has eased a bit the last few months, The Wall Street Journal recently reported that "the World Bank sharply lowered its growth forecast for the global economy this year as persistently high inflation has elevated the risk for a worldwide recession." They also said this:
"The bank expects global growth to slow to 1.7 percent in 2023, down from an estimate of 3 percent growth in June. That would mark the third-weakest pace of global growth in nearly three decades, overshadowed only by the 2009 and 2020 downturns, according to the World Bank. A separate report showed that global inflation, while starting to cool, remains historically high."
How employees can cope with the impact of inflation
Recent research from Fuel50, the skills-powered Talent Marketplace that solves business challenges such as retention, skill gaps, talent hoarding, succession planning and more, dug into the impact of inflation on organizations in its latest Capability Trends Report™. One of the key findings is that a crucial blocker to reducing the impact of inflation in the workplace is "people's lack of awareness about the effect that inflation has on various departments across an organization."
The research also found that "building awareness is a powerful first step towards shifting the impact of inflation in an organization," and suggested that helping employees focus on building and improving these capabilities can help the workforce to better cope with the impact of inflation on their organization.
The following five capabilities are a great place to start:
Improving financially savvy — Understands budgeting, financial forecasting, cost management, analysis and reporting for a specific business unit or function. 
Better stamina — Shows the ability to endure and sustain a prolonged physical or mental effort. 
Learning agility — Learns from experience and applies that learning in new situations. Displays a sense of eagerness to become more proficient. 
More cross-functional collaboration — Collaborates with team members from various teams and functions to reach a common goal or responsibility, or complete a project. 
Interdisciplinary knowledge — Understands concepts and draws knowledge from more than one discipline. Applies this knowledge to solving problems or making decisions. 
The Fuel50 report adds that these five transformational capabilities can "support organizations in creating sustainable change as they work towards dealing with fluctuating inflation rates and the impact that has on all aspects of life and work. These capabilities need to be embedded into three levels – individual, leadership and organizational."
Will it be years until we find 'a new equilibrium?'
Here's my take: These five capabilities listed above are solid suggestions that employees should focus on as we grapple with inflation challenges. These are a good start, but as Forbes points out, there are other things employees also want in our 2023 world of work:
"Employees crave both flexibility and security. Heading into 2023, boards and senior leaders add technology advances (such as recent developments in AI and robotics) and reshoring strategies (designed to address supply chain challenges) into their plans. Simultaneously, employees continue to desire remote and hybrid work arrangements, while acknowledging the benefits of in-person interaction as they re-engage with physical workplaces and people."
That's all well and good, but Forbes goes on to add this important post-script:
"Effective leaders increase efforts to reach consensus on how to balance often conflicting needs while recognizing it could be years until they find a new equilibrium (emphasis added). For the new year, they assess different work arrangements, technologies, and processes, and create flexibility wherever possible, aiming to drive greater stability, retention, and performance."
Will it be years until we find "a new equilibrium" in our organizations and the workplace at large, or are we looking at "a year of more familiar challenges?" Nobody really knows, of course, but given the chaotic events of the last few years, just about anything is possible.
That's why these five workforce capabilities are so important, because no matter what happens in the future, skills like that will be useful no matter what we encounter.
Even if you don't gamble, that's something just about anyone would be willing to bet on.