To help you with HR lessons moving into the new year, we asked CEOs and leaders in the HR space this question for their best recommendations. From leaning into remote work to using the 80/20 rule, there are several teachings that may help better your HR strategy.

Here are 11 lessons to better your talent management strategy in 2023:
Prioritize employee recognition
Promote fairness and equity
Align talent strategies with business goals
Plan for sustained turnover rates
Invest in learning and development
Recruit excellent candidates quickly
Empower your employees
Commit to improving your team
Focus on the employee experience
Lean into remote work
Offer an inclusive approach
Prioritize employee recognition
A valuable lesson I've learned over the last couple of years is that with the switch to remote and hybrid work, employee recognition and appreciation have become paramount.
In remote settings, it is much more likely that achievements will go unnoticed and unappreciated. Managers are spread incredibly thin, and when employees aren't physically there in person, it's easy to forget to acknowledge someone. This is particularly dangerous given that lack of recognition is one of the most common reasons why an employee leaves a company.
That is why I've made employee recognition and appreciation a key focus going into 2023. We've adopted a peer recognition program, and even added a new Slack channel for when congrats are due. Basically, my goal is to do everything within my power to ensure employees get recognized for their achievements.
John Ross, CEO, Test Prep Insight
Promote fairness and equity
Fairness and equity matter so much more than diversity hiring and fair compensation. Modern employees feel more empowered to demand fairness in the workplace, and we're committed to examining it in every change to talent management strategies we make.

Whether we're ensuring our employees have equal opportunities for flexible work, addressing perks that only apply to employees with children, or comparing new hire compensation to establish team standards, we must keep fairness in mind. As the workplace changes rapidly, it's even more crucial to understand how the application and perception of fairness affect our team.
Ruben Gamez, founder & CEO, SignWell
Align strategies with business goals
One of the biggest lessons we have learned is that it is crucial to clearly understand the business goals and objectives to align our talent management efforts accordingly. By aligning our talent management strategies with the business goals, we can create a more holistic and effective approach. Doing so will allow us to not only attract and keep the best talent but also to develop and engage them in a way that contributes to the overall success of the business.
To achieve this, we need to continue to invest in our talent management capabilities and ensure that we are always learning and evolving.
Linda Shaffer, chief people operations officer, Checkr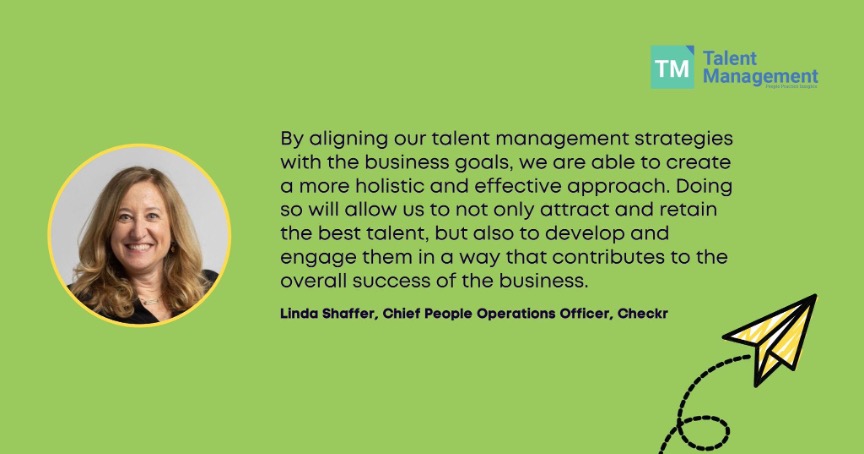 Plan for sustained turnover rates
Though we're working to keep as much of our team engaged as possible, the trends are loud and clear—every business should expect higher turnover rates. Though many organizations are increasing the flexibility to maintain their teams, hybrid and remote work keep people less tied to their roles.
Combining reduced social pressures with an attractive pool of great employers that's expanded far beyond traditional geographic boundaries, modern employees are less invested in their jobs and have more work options than ever before.

We're not throwing up our hands to the Great Resignation as we make concerted efforts to build culture and engagement to keep our fantastic team. But, we are planning for the likely possibility that industry-wide turnover rates will sustain much higher numbers than old historical norms.
Jack Underwood, CEO & co-founder, Circuit
Invest in learning and development
For talent management to keep up with the pace of change, it is important to invest in learning and development. This can help employees stay current with the latest trends and technologies, and give them the skills they need to be successful in their roles.

One way to do this is to offer L&D opportunities that apply to the jobs employees are currently doing. For example, if you have a lot of employees who are working in customer service, you might offer training on how to handle difficult customers or how to upsell products and services.

Another way to invest in learning and development is to offer opportunities for employees to learn new skills that could be beneficial to their careers. For example, you might offer training on how to use new software or how to lead a team.
Tzvi Heber, founder, CEO, & HR head, Ascendant Detox
Recruit excellent candidates quickly
The pace of change in talent management is a double-edged sword. On one hand, the fact that there are new HR trends and tools popping up almost every day is exciting. But at the same time, it also means that HR professionals need to learn fast and keep up with the latest trends.

One lesson that I am bringing into 2023 is to recruit faster. As soon as you see an excellent candidate, you need to be quick on your feet and reach out to them. That could be as an email, a phone call, or even a video chat. The faster you can reach out to your candidates, the better your chances are of getting them on board. This is especially important in today's competitive job market, where there are a lot of qualified candidates applying for the same jobs. The faster you can move, the better your chances are of finding the right person for the job.

Another lesson I'm bringing into 2023 is to be consistent in your communication with candidates, as well as in your recruitment process.
Luciano Colos, founder & CEO, PitchGrade
Empower your employees
When you treat employees like they're replaceable cogs, it shouldn't surprise you they see their job with you as equally replaceable. When you listen to and invest in your team instead, you'll be rewarded with a more loyal and engaged workforce.
There are many ways to empower employees. Things like upskilling, reskilling, mentorship and internal promotions for top performers. This all shows employees you're invested in their continued growth and career progress and makes them want to stay part of your team.
Improving your communication across the hierarchy with clearly defined feedback systems and more frequent one-on-one's shows you value employee input, especially when you make changes based on that feedback, restoring their sense of agency over their work.
The bottom line is, companies that have focused on the employee experience have had consistently less trouble maintaining a full staff over the past two years, and that's a trend I think will endure well into the future.
Matt Erhard, managing partner, Summit Search Group
Commit to improving your team
The one talent management lesson I'm taking into 2023 is that "quiet quitting" is not a fad. The reality is people's priorities have drastically changed since the pandemic.

We are committed to investing in growing (and keeping) our people through strong career pathways and joined-up learning and development programs. Even when you can't pay more for top talent, it helps if you can show the direction of where they can grow. What roles could they be doing next? What can they strive for? What skills are needed to be successful?

Highlight the skills, relationships, and behaviors that will help people grow in your business. And showcase the career possibilities. Showing a future your people can work towards is a brilliant way of retaining your top people.

We know a recession is also looking likely in 2023, so our key talent will once again ask themselves the question, why are we working here? We hope our commitment to them and their development speaks volumes.
Charlie Southwell, marketing director, Let's Talk Talent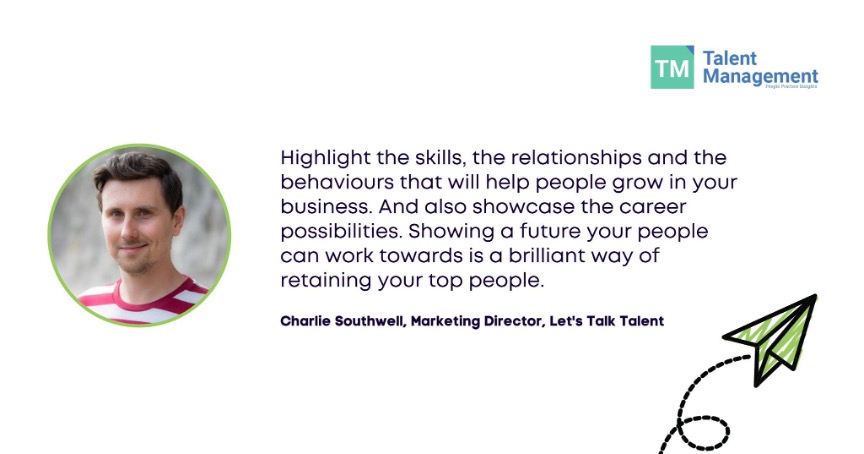 Focus on the employee experience
The employee experience has become a hot topic in recent years, as companies strive to create a positive and engaging work environment. Creating a positive employee experience is essential for attracting and retaining talent. It starts with the recruitment process. Candidates should have a positive experience from the moment they submit their application to the day they start their new job.
From our experience, the best way to create a positive employee experience is to focus on each person individually. We consider their physical, mental and emotional needs, and create an environment where they can thrive. Going into the new year, we hope to see more companies focus on the employee experience and create work environments that are engaging and motivating.
Neil Platt, director, Emerald Home Improvements
Lean into remote work
As the owner of an IT recruiting agency, I noticed that in 2022, companies moved even more away from working in the office to building remote teams. This helps to quickly find the right people for important vacancies, such as senior developers or DevOps outside of your city or country.
The main thing is that there should be an effective system of working with them, and it is desirable that the team works in more or less the same time zone. I believe this trend will be relevant in 2023 as well.
Vadim Lobarev, CEO, MindHunt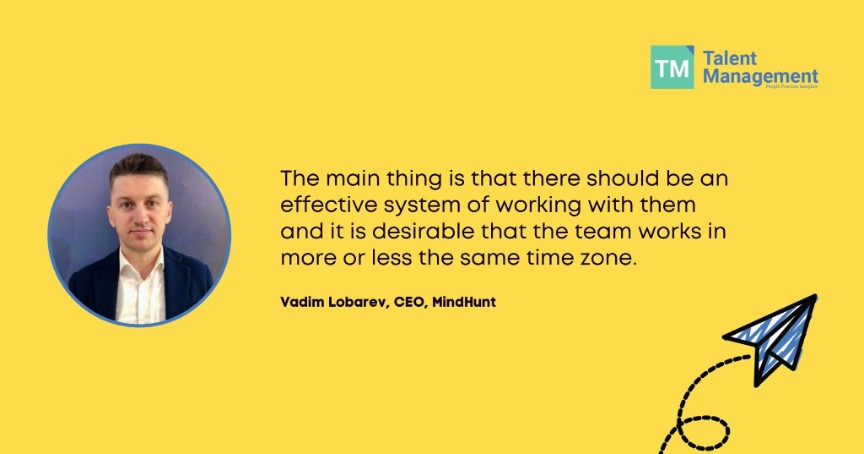 Offer an inclusive approach with the 80/20 rule
The trend seems to be quite the opposite; to focus on exclusive talent management. This relies on the 80/20 rule, where it's believed that 20 percent of your workforce brings in 80 percent of the profits. However, this means missing out on the opportunity of existing potential.

We're lucky enough to have a team of fewer than 50 people, which makes inclusive talent management, well, more manageable. It also fits our company's culture of being inclusive.
We hold bi-weekly "coffee breaks" with each employee where personal and professional lives are discussed. This allows insights to be gained into employee happiness, curiosities and desire to learn new skills.
During these meetings, we also inquire about skills that could be useful to help with other projects within the company. Through the simple act of asking, we've discovered an immense talent pool within our current team and work to enhance these skills. Productivity and turn-around times have been outstanding.
Jarir Mallah, HR specialist, Ling App