The second episode of Talent Management's new podcast is now live! This bi-monthly podcast will host talent and HR professionals from across the globe sharing their stories, learnings and big ideas and ambitions for the future of talent management. The second episode features a conversation between Talent Management's managing editor, Ave Rio, and Jewel Celestine, talent leader and former head of talent management at Invitae.
The following is an excerpt from Talent Management's new podcast. To hear the full conversation, including Jewel's thoughts on the great resignation, mentorship and more click here.
Ave Rio: Hello and welcome to the Talent Management podcast. I'm Ave Rio, Talent Mangement's managing editor, and I'm so happy to be here hosting our second episode!
The world of work has transformed, and there's surely more change on the horizon. At the forefront of this transformation is our people, and prioritizing their engagement and connection, helping them feel a sense of belonging and purpose, and building strong and safe spaces in our organizations is paramount. We hope you will join us along this podcast journey and tune in every month to hear from leading talent and HR professionals from across the globe as they share their stories, their learnings, and their big ideas and ambitions for the future of talent management.
And without further ado, I'd like to give a warm welcome to our guest today, Jewel Celestine.
Welcome Jewel, I'm so excited to talk to you after reading your profile at Talent Management. It sounds like you did some great work as head of talent management at Invitae. Now you're moving into a new role, which I'm excited to hear about.
I'd love to start by talking about your career journey. Tell us a little bit about your background and how you navigated to where you are today.
Jewel Celestine: Absolutely. So back in university – I'm from Toronto, Canada – I decided to do something that I thought would be practical. And I pursued a business degree with a specialization in finance – at least that was my plan. One of the required courses was an introduction to HR managers and that was just it for me. I loved it so much. The fact that it was business and data, but it was people as well, that really excited me and interested me. I was like, "This is it for me." And I just changed my major, it was now going to be HR. And so I started that up over 15 years ago.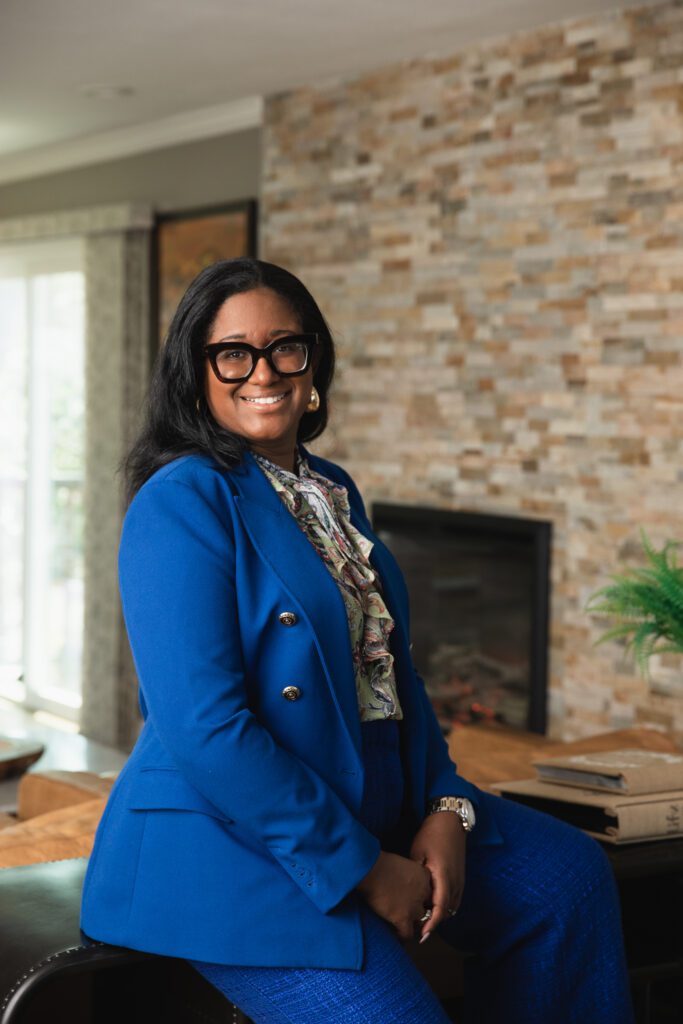 And I of course started as a generalist, did a lot of HR generalist roles, HR business partner roles which is very much of a generalist role, but I've always found that I've navigated towards my side projects that have always been around the talent management space and development space.
And then my ideal role, my dream role came up and it was focused on leadership development. And it was the first time I was no longer an HR generalist. I was specifically going to focus primarily on leadership development. I took that role on and loved it. Part of that role though, it evolved, went beyond leadership development and started to include talent management. So looking at performance management processes and career development and career paths. I also started to do work around there was an employee engagement survey that was just released. It took two years to combine and have this all done for this large organization.
And so I was there at the right time and was able to lead the engagement strategy and the action planning around that and really loved that work as well. And I think from there on similar things, I've done a lot of project work focused on leadership development, talent management, employee engagement. As I think about my career since then, all the roles have really specialized in one of those areas. And that brought me to Invitae.
Invitae approached me, so as I said, I'm from Canada and I was home on maternity leave and had a year-long maternity leave. But during that time I decided I didn't want to go back to where I was working. And my husband just said, 'You know what? I want to do something crazy. Why don't we move to the U.S.?' He was interviewing for this role here and was successful in getting the role. So we relocated back in 2015.
And so I was home for a while and couldn't work. And so I was home for a while with my children and I loved it. I knew that I wanted to get back to work. But I was like, it would be great to be able to have flexibility in terms of working from home some of the days that I can, because I've got very young children. I had two children under the age of two. And then I had three older children under the age of that time. Basically they were all very young. So I've got five.
And so I said, I definitely need something that's going to balance that out. So I wasn't really looking as much as I could have. And then I got this fantastic phone call out of the blue from an amazing recruiter who is now still a friend at Invitae saying that there is this fantastic role. She found my profile on LinkedIn and just thinks that'd be perfect for a senior HR business partner role at Invitae.
And I say all that to say this company very much supports remote working. Believing you can work anywhere, any time, as long as you just get your work done. And I was like, I can't believe this just seems too good to be true. And it wasn't too good to be true. It actually was true. And so I joined Invitae back in August of 2019 and was an HR business partner.
Invitae was very much, I don't want to say startup mode, but had a lot of things around it – a fantastic culture. And with fantastic culture, purposely said that they didn't have a lot of HR processes and structures and policies in place. And so I was challenged in a very fun way to be creative around bringing in structure in my role as an HR business partner. And I found that the conversations that I had with my clients were always around: I have someone becoming a new leader for the first time and I wish we had some training in place. I was not in learning and development, but I said, okay. So they asked me to create learning and development for our leaders, for our client groups.
I did some engagement work. Again, checking in on folks around what is our employee value proposition at Invitae? What is it that's so great about us? What's our secret sauce? And I just did that again as my own project. I thought it was just something that would be really interesting to capture the uniqueness so that we could promote it internally and externally.
So that, again, was another side project. So all these cumulative projects came together and I was then asked to lead learning and development at the time. And so I stepped into that role at the beginning of last year, January 2020, and have had a fantastic time there. I have brought in programs such as mentorship programs, LinkedIn learning was the most recent introduction of a system that we brought in, have developed some new leader development programs there as well and have had quite a ball. So I've really loved my time there.
To hear the full conversation, including Jewel's thoughts on the great resignation, mentorship and more click here. To learn more about Jewel, check out her recent profile.
This transcription has been edited and cut for clarity by Talent Management Associate Editor Calvin Coffee.