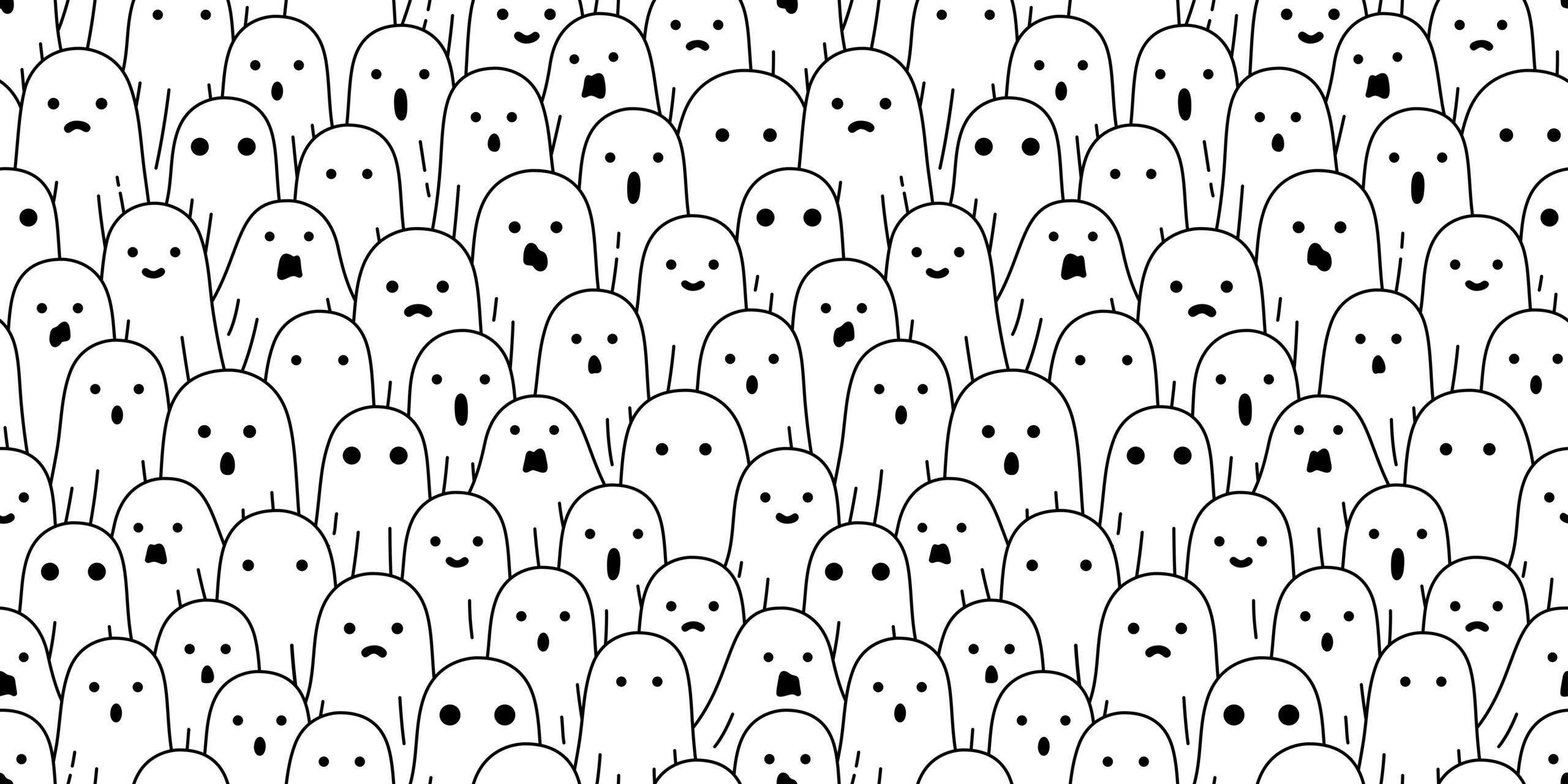 Ghosting is spooking the workplace
With the new makeup of the hybrid workplace, it's more important than ever to build strong and healthy relationships with talent, from entry-level and beyond, so employees feel connected to their work through a healthy company culture.
May 25, 2022
According to a Skynova survey, 70 percent of businesses have been ghosted by an employee within six months of hiring them. Ghosting not only means an employee suddenly leave a company, they do so without any notice of leaving or even letting their employer know. A perfect storm of continuing labor shortages, the new hybrid workplace and effects from the COVID-19 pandemic have, in many ways, made ghosting possible.
Finding a better paying job, poor working conditions, lack of diversity, lack of digital flexibility and bad company leadership are a few reasons employees are ghosting, according to the survey. Nicole Franco, head of digital public relations at Skynova, says employees are realizing what they're worth, and when better opportunities arise they are becoming more likely to leave without notice.
With the new makeup of the hybrid workplace, it's more important than ever to build strong and healthy relationships with your talent, from entry-level and beyond, so employees feel connected to their work through a healthy company culture.
Why ghost?
While ghosting may not be the No. 1 problem for talent leaders, it is one of the many issues in the current landscape of work, talent acquisition and retention. Among the 600+ hiring managers surveyed in the Skynova report, 28 percent noted that talent retention had been a problem in the last year and 48 percent said the struggle has been very disruptive to other co-workers.
With the average person changing jobs more than 12 times in their career, employees are not expecting to stay with their employer long-term anymore, says Cat Ward, managing director of JFFLabs. If employers want to improve retention, they need to better understand their relationship with their employees and invest in them. "Employers should be putting in the time to think about how to train and prepare their workforce for the future," Ward says.
The future of our workforce is comprised of early career talent just starting their careers, many of whom realize that a "normal" work environment and hours simply don't align with their values, says Ward.
According to the survey, 70 percent of millennials have ghosted an employer. This trend seems to be arising from a combination of new opportunities and poor worker conditions, but also "a phenomenon that has evolved from today's dating world," says Franco. And as a result: "These [younger] generations are more prone to ghosting."
Millennials and Gen Z now constitute a majority of the workforce and many feel "they haven't been treated as a human" and don't want to be "cogs in a machine," says Andrew Magliozzi, CEO of Mainstay. The attitude among these workers is that "if companies are not going to reach out to me and proactively care about me, why should I give you that courtesy?" And many are doing just that, particularly workers in industries with historically high rates of turnover.
Ghosting is especially pronounced among frontline workers, with the retail and hospitality sectors seeing the highest percentage of ghosting. According to the Skynova survey, 79 percent of respondents in retail and hospitality have been ghosted by an employee. With increased pressure on frontline workers and increased mobility among entry-level workers, if employees are not feeling supported or comfortable in their work, they will leave.
Much of this is a result of inaccurate job descriptions, with many employees wanting employers to ditch the "wear-many-hats mentality," says Joe Mercurio, project manager at Skynova. There's also a new sense of confidence among many employees because for the first time in their careers "they're not scared to ruin their reputation or burn the bridge," Mercurio says. "They know they have so many options out there."
In hybrid or digital work environments, Ward says workers will leave if they are "not experiencing a feeling of connection with their culture and with their colleagues." She says many workers are not being indoctrinated into an organizational culture or able to experience the broader world of work and are leaving as a result. "If you're not getting where you want to go, you're gonna go find the next thing," Ward says.
Increase culture, decrease ghosting
As the saying goes: you don't leave jobs, you leave managers. Many managers have been put in a difficult position in the new workplace. "We desperately need to invest in managers right now," says Ward. "Managers have been left in so many cases without a roadmap for how to manage in our current work environment."
Organizations must "equip managers with ways to support and create inclusive environments and live into the promise of this moment because there is promise," Ward says. "But there are also a lot of pitfalls."
We're still figuring out how to best equip managers with the tools and knowledge to succeed in this new world of work, Ward says. Team leaders are expected to have "almost individualized cultures for each person you're managing" versus an overriding presence of monoculture that in some ways "sets the culture for you," Ward says.
Managers must lead by example with vulnerability and authenticity to make work more inclusive for our increasingly diverse workforce, Ward says. Not every manager or team leader is ready for that, but they can start by making an effort. "Meeting with employees weekly, bi-weekly or even just asking them what they prefer can be a huge way to retain them," says Mercurio.
As the first point of contact for company culture and usually a first impression with new hires, managers are crucial to improving and sustaining initial retainment. "Creating an inclusive process is important for getting people to show up. It can oftentimes create a real, lasting impression on folks," says Magliozzi. "Just like in an interview process, the first impression matters the most. The same goes for the employer as well."
Even something as simple as a text message can go a long way to welcome new hires and lay the foundation for a healthy relationship. "A text message on their first day, to make sure that you are paying attention to people who must be feeling nervous jitters, a little bit of anxiety, that can have a tremendous impact," Magliozzi says. The best practice is to put yourself in the shoes of a new hire and consider how you would want to be treated on the first day, week or months of starting your job, he added.
Ward says companies must "cast a broader net that is more inclusive and equitable in the way that they hire, retain, develop and advance their talent." That type of change management and culture building for the future is how you begin to prevent ghosting, she added.
Talent leaders and managers must dedicate time to a smooth and inclusive onboarding process to build an organizational culture that aligns with the values of workers. Among workers in their 20s, 42 percent feel that quitting due to a lack of diversity is appropriate.
"Companies are struggling to retain and struggling to create genuinely and authentically inclusive environments," says Ward. "Especially as they think about changing the nature of the composition of their workforce to be more representative of the communities that they may serve or sell to."
Technology: Ghostbuster?
While technology often seems to distance us within the new world of work, sometimes it is also the only way to provide workers with the guidance and help they need to increase engagement. According to Magliozzi, conversational technologies and engagement platforms such as Mainstay use behavioral science and artificial intelligence to help employers support their learning goals and solve problems where scale is a challenge.
Through engagement platforms, "the power of even just a small check-in can move the needle in a big way," Magliozzi says. "It can be a game-changer, and it can shed light on other areas where future initiatives and improvements can be made, like more flexible shifts or better foundations to keep people following through on their intentions."
As an engagement platform, Mainstay relies on the theory that if you engage new employees and talk them through the process, you can build trust and momentum by helping them overcome barriers and achieve goals, all while refining their skills. "You're helping people every step of the way based on where they are in the process," Magliozzi says. "What a really good advisor, mentor or manager would do if they had time."
Mainstay has increased engagement by as much as 40 percent in some organizations, with their platform guiding people through crucial early stages and encouraging people as they move through their career. "[Mainstay] is not really a robot, but more like an Ironman suit for communication so that the best people can feel the most impactful types of conversation," says Magliozzi.
Who you gonna call?
Preventing ghosting and improving immediate worker retention will not have a one-size-fits-all solution. Finding a better-paying job is the No. 1 reason employees ghost, and as a result, 47 percent of companies have increased salaries to try and improve worker retention, but that's just one step.
According to the survey, 40 percent of companies developed better training and onboarding and 25 percent reduced work hours. "The companies that aren't competing on that right now are losing talent," Ward says. Companies that are competing are doing everything they can to improve the well-being of their employees, she added.
To mitigate the risk of ghosting, "companies need to be thinking about the kinds of wrap-around support and benefits they can provide," says Ward. "A whole new era of benefits are needed to keep up as employers." This moment of employee empowerment is an opportunity to benefit the workplace and eliminate the likelihood of ghosting, she says.
Combining new technological tools and human connection can be a winning formula for talent leaders to cultivate a thriving organizational culture and retain their best talent. This new generation of talent engages when asked the right questions about process improvements and maintains "a lot more buy-in from the bottom up," says Magliozzi. "If leaders are willing to just listen, it will change your assets."
"As the markets go up and down, what we're going to need is a new generation of leaders that doesn't accept the status quo, because the status quo is not working," says Ward. "And while it may feel painful at times to change in the ways that we're changing, it's necessary."
Talent leaders are in the position to capitalize on this moment in the workforce and tackle ghosting head-on by improving the quality of the lives and jobs around them. With access to technological tools and a new, diverse generation of workers who wear their values on their sleeve, this is the moment to create an inclusive workforce that values all employees. "Now is a window of opportunity where we can push for better quality jobs, we can push for workplaces that feel more inclusive, we can push for innovations in that space and these major players are more likely to change," says Ward. "Because employees are voting with their feet."