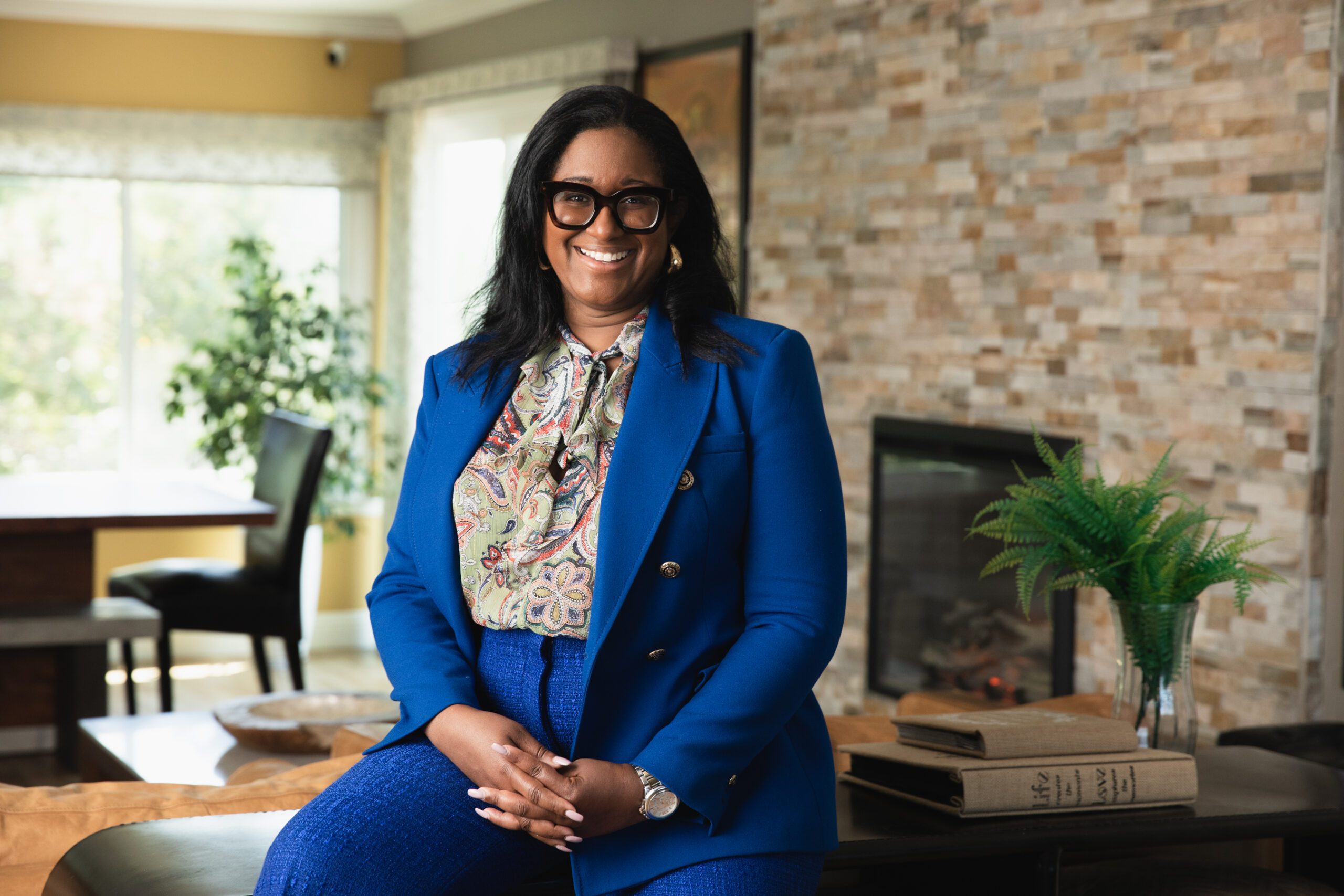 Leading by listening
As head of talent management at Invitae, Jewel Celestine uses her people-first approach to tailor programs to the exact needs of the organization and its people.
May 18, 2022
As head of talent management at Invitae, Jewel Celestine uses her passion for engaging with people and her global HR experience to fuel her success, connecting the organization's talent programs with the career aspirations of employees.
Before joining Invitae, Celestine held HR roles across North America and around the globe for TD Bank, Achievers and Bayer Healthcare, where she researched and designed programs around leadership, organizational and change management, career growth and more. Through her many passion projects and people-focused strategies, Celestine has gained extensive expertise and perspective in the learning and development and talent management spaces by listening and engaging with individuals.
As the leader of a two-person talent management team, Celestine uses her creativity and persevering leadership style to maximize all she can offer in her role. "Jewel is definitely one of those leaders where when you're talking to her, it doesn't matter if there's a volcano erupting in the background," says Rayshawnda Madison, head of diversity, equity and inclusion at Invitae. "She has a way of making you feel like we can get through this."
Owning the experience
Growing up, Celestine remembers hearing stories about her parents' struggles with managers and other issues at work. "I wish I could have been in a role to support that and I [now] want to do that for employees," Celestine says. "My interest wasn't in broad HR, it was really always around training and development and just being an advocate for employees around owning their careers and owning their experiences at work."
With an affinity for numbers, Celestine initially studied business and finance at York University, but a required introductory HR class made her change course. "I loved the fact that it's still the numbers, it's still business and data – but it's that people aspect that focuses on the best outcome for people," Celestine says. She went on to earn degrees in adult education, human resource management and other certifications across organizational coaching and workplace development.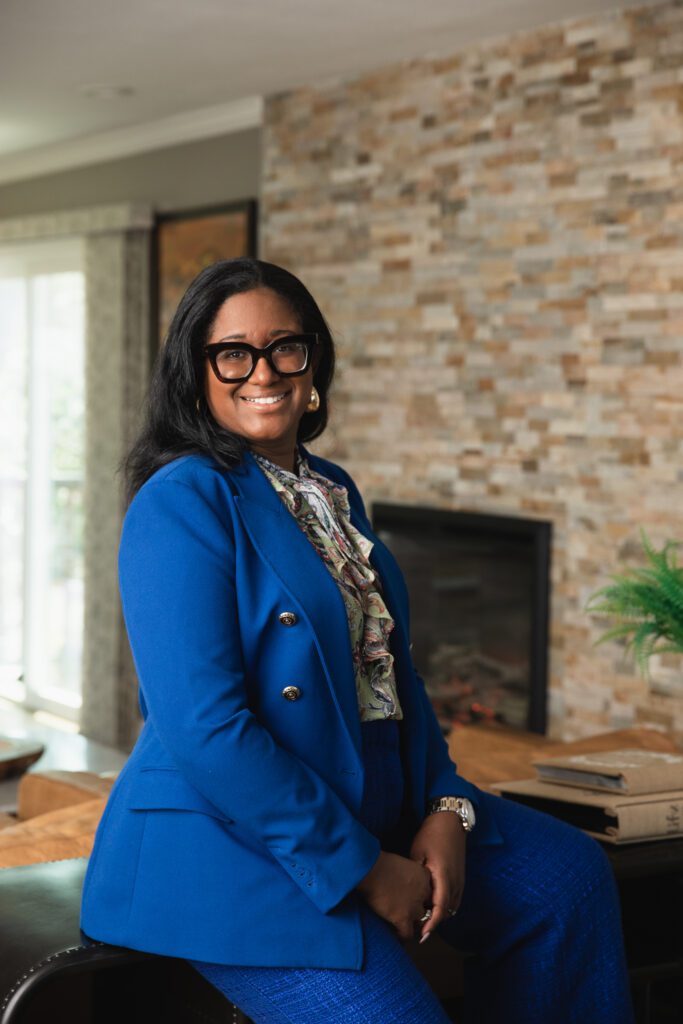 Early in her career, she started in generalist HR roles and HR manager roles, until eventually she worked with HR teams worldwide and chased her passion projects focused on employee engagement and feedback. Throughout her career, she's found vital answers in her willingness to talk with employees.
"I've done that in almost every role I've had, if I think it through, just sitting down with folks and saying: Why are you here? What's making you stay? Are you satisfied?" Celestine says. "That's a common thread for me throughout my entire career."
Celestine credits the mentors and colleagues early in her HR career who shared their own experiences in the industry and believed in Celestine enough to involve her in high-level strategic discussions. In her first HR role at Ernst and Young as an HR coordinator, Celestine remembers conversations over coffee with a colleague who sparked her interest in talent management and coaching.
Another HR director identified her potential early in her career, which made her believe in herself and her career growth even more. "That's very important to folks — letting people know that you see they have potential and you trust their ability."
Fast forward and Celestine found herself eclipsing the responsibility of those who impacted her early in her career. As a global HR business partner for Bayer Healthcare, she oversaw the international HR leadership program across 17 countries. Coming in with curiosity and an open perspective, she propelled herself forward by asking questions about the diverse experiences of each team.
"There was this glitter in these people's eyes when I was asking these questions, it was almost like the first time someone really asked them how they would address it," Celestine says. "I loved meeting HR folks across the world and just working on projects… And I think that's when I realized, I didn't love the day-to-day generalist work, I love that project-based focus on employee engagement or talent development."
Letting talent lead
Jewel was initially recruited at Inviate with an out-of-the-blue call from a recruiter just over three years ago. Having recently moved from Canada to the U.S., she was already thinking about getting back into the workforce but worried about how she could still take care of her young kids.
Once the recruiter described Invitae's culture, where she could work from home – long before the pandemic – and a company mission that aligned with her own, she knew it was a match. "The mission is around making genetic testing available to billions of people around the world to improve healthcare for people worldwide," Celestine says. "I was just thinking, this is too good to be true."
Initially, as an HR business partner at Invitae, she stayed in tune with feedback and discovered the need for learning and development programs at the organization.
She immediately made an impact by "really connecting with people and helping them solve problems at a micro-level and on a team level," says Madison. "We quickly discovered that Jewel was a visionary."
And because she recently completed a coaching certification program, 15 years after talks over coffee inspired her to do so, she approached her CHRO about bringing an internal coaching practice to Invitae. Her CHRO's response? "How about instead you just lead talent management?"
Ever since, Celestine has led the tandem talent management team and works cross-functionally with HR and employee experience groups to partner on programs.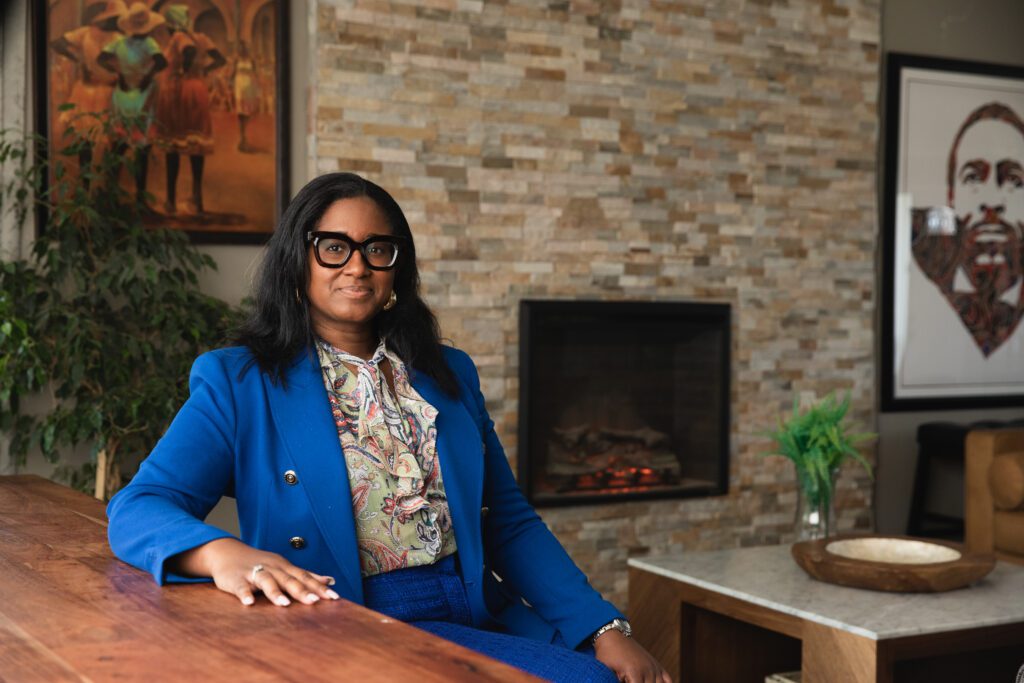 "Once she stepped into learning and development, she really just leveled us up as an organization," Madison says. "I always look forward to being in a meeting with Jewel because she has this great, inviting energy which helps you understand and open up about what your needs are when you're trying to grow your career."
Tiffany Zoumer, director of data processing at Invitae, says Celestine adds value at every level of the organization. "Jewel brings that investment in our leaders and in our team members as well," says Zoumer. She meets individuals where they are at in their career "so they understand what's needed of them in order to be successful."
People, purpose, programs
With the Great Resignation growing in her first months as head of talent management at Invitae in 2021, Celestine brought in a mentoring program informed by employee feedback to give junior employees the career development programs they desired.
"My goal is to train folks so that they're the best in the business. Even if it means other organizations may try to poach them," Celestine says. "I want to make sure [the reason an employee leaves] is not a lack of opportunity and growth."
The mentoring program worked so successfully that it expanded beyond the entry-level, first-time employees as more employees saw its potential to help them grow in their careers.
Celestine relies on her creativity and understanding of people to create positive change at Invitae. "She's really good at finding those individuals across the organization that can bring their particular expertise or their perspective to the topic that she wants to cover," says Zoumer. "And really collaborate well with other individuals to be able to support them and kind of co-creating the vision."
Within her first week leading talent management, Celestine rolled out a new leaders program: "Believing in Invitae," which provides training to new managers within their first six months in the position. She also incorporated LinkedIn Learning because, through conversations with employees, she found people "loved being able to access courses and training on-demand," Celestine says. "People are really happy to have these tools."
Her colleagues say the talent programs Celestine oversees are thriving because of her constant attention to her people as a talent leader. "She has really had to dive into revamping a lot of our content and how it's presented to keep individuals engaged," says Zoumer. "It's been great to see that kind of advocacy for our employees."
Celestine is also heavily invested in diversity, equity, inclusion and belonging at Invitae and works closely with their DEI groups. She works to improve "the feeling of inclusion that we want folks to experience at Invitae," Madison says. "Working on that together has really been dynamic. Jewel has led that in a way that I can't explain when you hear people talk about their mentorship experience."
Up to the challenge
With all the pandemic-related shifts in the workplace over the last few years, Celestine has had to adjust for success on the fly. "She's able to adapt to change. She will iterate on all of her programs over time so that nothing is static," Zoumer says. "She grows and adapts with the needs of the organization. Our lead learning program has been able to evolve to the topics that are most relevant to our organization and the challenges and growing pains we have."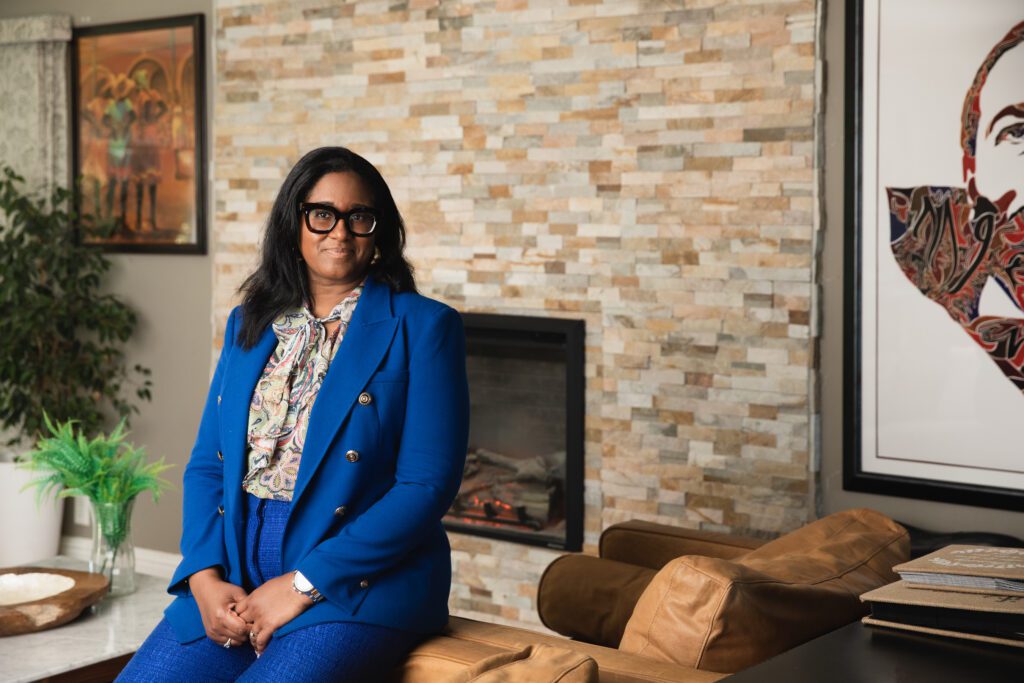 Celestine believes the talent industry requires a people-first focus. She says talent leaders must understand time is short for both the employer and the employee. "Stretch folks, put them in those roles, give them those opportunities sooner rather than later," Celestine says.
She says talent leaders must always ask: "How can I make their time here the best possible?" With employees now switching jobs more than ever, she likes to think in a three-year vision on how to maximize the potential of their people from the start.
Celestine sees this time in the workforce as an opportunity to be intentional about purpose and connection to work. "Employees are saying, if I'm not driven, if I don't feel like there's purpose or connection to an organization, I can leave," Celestine says. "This is a challenge. We have to up our game and make it a better experience for employees."
Moving forward, Celestine says being more flexible and fostering inclusion will be a point of emphasis in her role. "Everyone has different needs," she says. "Some may want to be in a role for three years, some people might want to be longer."
Celestine challenges leaders to have those vital conversations to figure out what their people need and how to best support them. "And just because you have that conversation today, don't think that it won't change tomorrow," Celestine says. "Keep checking in with your folks."