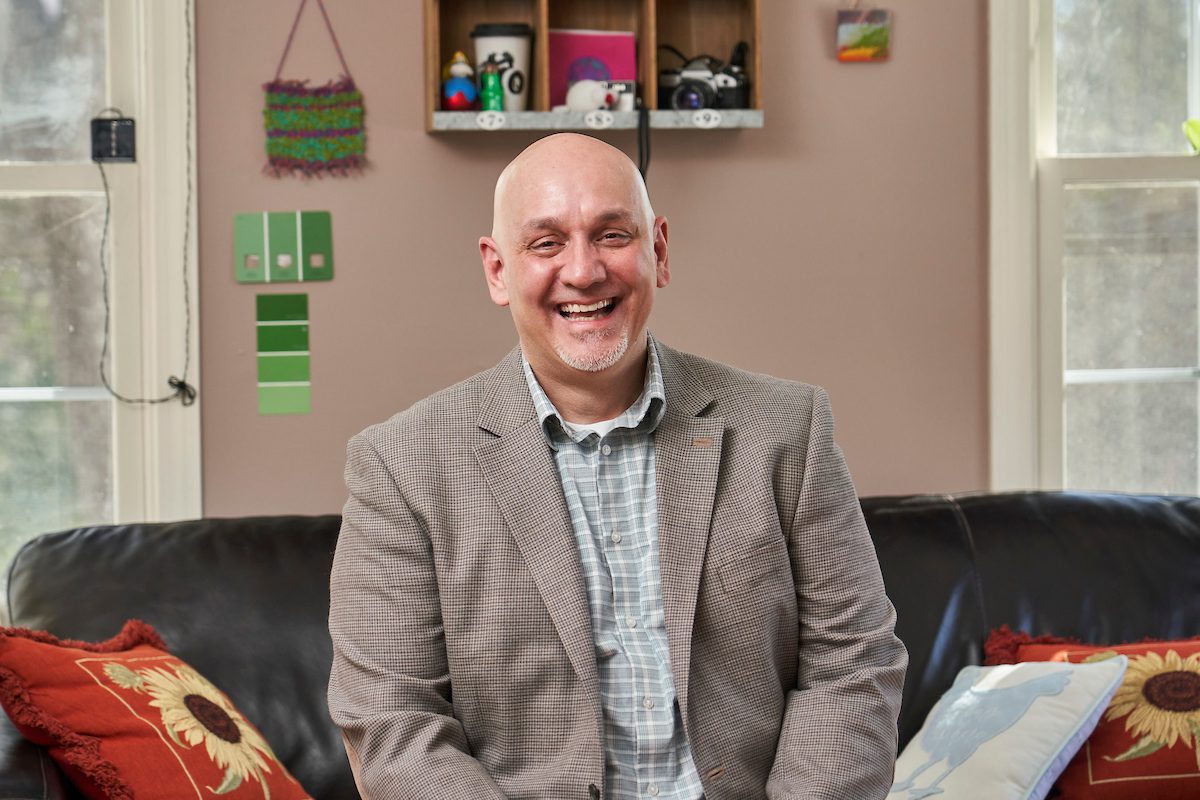 Leading from the dance floor
Zoominfo's senior director of global talent, John Gilleeny, excels at building programs that underscore the organization's vision, promote growth and aid employees in their careers.
March 16, 2022
John Gilleeny can inspire – just like his high school art teachers, without who he says he would not be where he is today. Gilleeny's teachers helped him start his own career as an art teacher. And their inspiration guided him through the last 20 years in the talent development industry. Throughout his 15 leadership roles, Gilleeny has sought to inspire and build connections with people on every team.
As senior director of global talent and learning at Zoominfo, Gilleeny leads a global team of seven talent and learning professionals. Gilleeny began the role in December 2021 and despite only being part of the Zoominfo team for a few months, he has used his passion for people as an on-ramp for immediate success. "He's taken the time to learn about the culture, listens and responds to feedback," says Olga Feingold, principal talent and learning manager at Zoominfo. "[He] creates value-add quickly." 
Before joining Zoominfo, Gilleeny led teams at Simpson Gumpertz and Heger (SGH) and SharkNinja, where he helped implement and develop programs to improve all aspects of learning and development departments that were struggling. Gilleeny has built extensive expertise in the learning and development space by helping teams reach their potential, from engagement events to mentoring programs and highly optimized learning management systems.
From student to teacher
Gilleeny credits his start in the learning and development space back to his experience in high school in Northeastern Pennsylvania. As a talented art student, Gilleeny understands how valuable it is to have someone who believes in you. He says without the encouragement of the art teachers who helped him find the best version of himself at the time, he wouldn't have stepped on the path he's on today. One specific teacher, Mrs. Duffy, sensed Gilleeny had a passion for helping others with a vision that could – and would – inspire. She inspired him to start a career teaching and aiding others.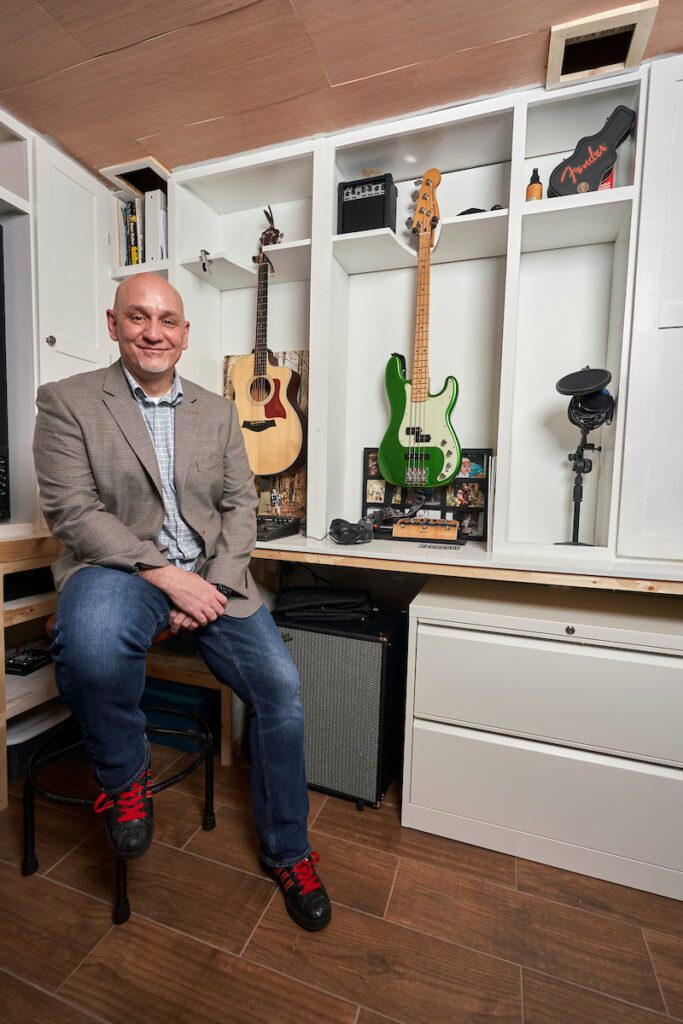 Once he realized he could make a career out of learning and development in the corporate setting, he tried his hand at freelance work with different organizations in addition to running leadership development training programs. Still helping others find the best version of themselves, Gilleeny found himself in corporate learning and development as a different kind of teacher. "I decided to take the leap and never went back," he says. "And I've enjoyed it ever since."
That inspiration within Gilleeny has led him to chase that passion for most of his career. He knows what it's like to value the positive impact and betterment of his team members and he knows what it's like to see that imaginary lightbulb go off. "He was a great teacher, a great manager," says Courtney Van Nostrand, a former colleague of Gilleeny's at SGH and currently a digital learning leader at Sharkninja. "So it was so easy to learn from him."
The main drivers from when he started his career as a K-12 art teacher are the same forces driving him today. "What I love about teaching that I also love about corporate learning and talent development is that you're still helping others discover the best version of themselves," Gilleeny says. "You're helping organizations and their people thrive in a partnership, and you're helping them build their shared sense of identity."
In the same way the best educators are committed to their students, Gilleeny is committed to his team, helping them become their best selves and fulfill their visions. "If you give him a challenge, it was like he was going to solve it and fix it, he didn't care what it took," says Van Nostrand. "He always took the bull by the horns." 
Staying on the dance floor
Gilleeny's learning and talent strategy starts and ends with people. "These programs serve a greater purpose. In my mind, good talent and learning programs work to serve the organization, but also serve the community and serve a better future," Gilleeny says.
Gilleeny loves to think of successful work environments and relationships like a dance. To him, the metaphor for the partnership of leaders and employees is like any great dance pairing – two well-defined roles of the leader and follower. The leader is responsible for providing direction and relying on the dynamic between the follower to interpret.
"Great organizations – the truly exceptional dance partners – pay attention, interpret and respond to their followers as well," Gilleeny says. "The truly special leaders in great cultures are never fully leading, they are also following."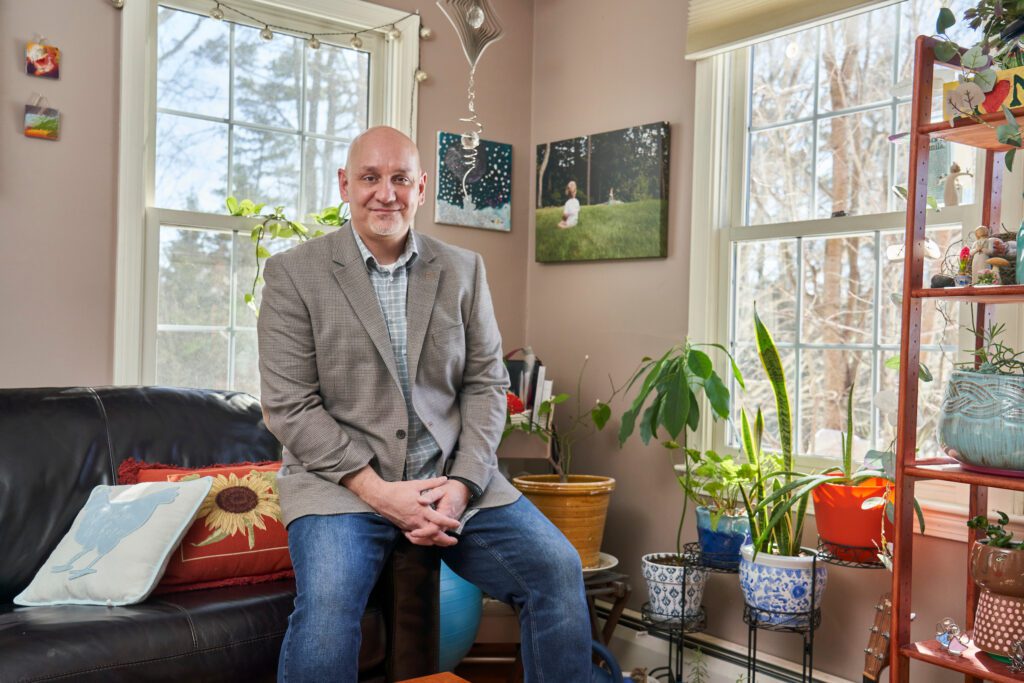 Great leaders don't get bogged down in the process; they focus on their people and give managers the tools and skills they need to be "great dance leaders," he added. They are always focused on keeping people on the dance floor and, as a result, yielding high engagement and retention. "It's a real unremitting process," says Gilleeny.
Every one of Zoominfo's talent and learning programs keeps this vital partnership in mind. The programs provide clarity on the organizational norms and expectations and help build a culture where emerging talent can see good leadership modeled from the top.
For Gilleeny, building successful programs is a direct consequence of building successful relationships to help employees "thrive and be the best version of themselves." When Gilleeny thinks about the "secret sauce" behind his success, in addition to being about people, it's also about the clarity and interaction between the team and himself as a leading collaborator.
Every time he adopts a new team or is tasked with serving a new team, he sees his primary obligation as getting to know them first to be in tune with how they can reach their full potential. He says he asks himself, "What are their passions? What do they care about? What have they achieved? What are their pride points?" He then focuses on how he can multiply and maximize their strengths across the organization.
In his new role at Zoominfo, he's doing exactly that. "He really treats every member of our team as a valuable thought partner," says Feingold. "As a new leader in an established team, he really practices all that we teach about leadership."
"My leadership shines when I've got my sleeves rolled up and I'm in the weeds with my team," says Gilleeny. That's especially true with the team he has now at Zoominfo: "These are legitimate learning pros. I would be a dummy to not open myself up to all the knowledge that exists on my own team."
One of Gilleeny's biggest points of pride is that many of his colleagues have followed him to other organizations. Van Nostrand did just that as she followed him from SGH to Sharkninja.
"One thing that I love about working with John has just been his passion and knowledge," says Van Nostrand. "And his ability to inspire you to be so excited about the talent development space."
4 strategies for success
As the leader of a talent and learning team, Gilleeny embraces four crucial points for success. First, talent leaders must clarify the future vision of their programs and team. "At the end of the day, leaders are storytellers," Gilleeny says. "We are painting a picture, clarifying the characters and how these characters engage with the vision."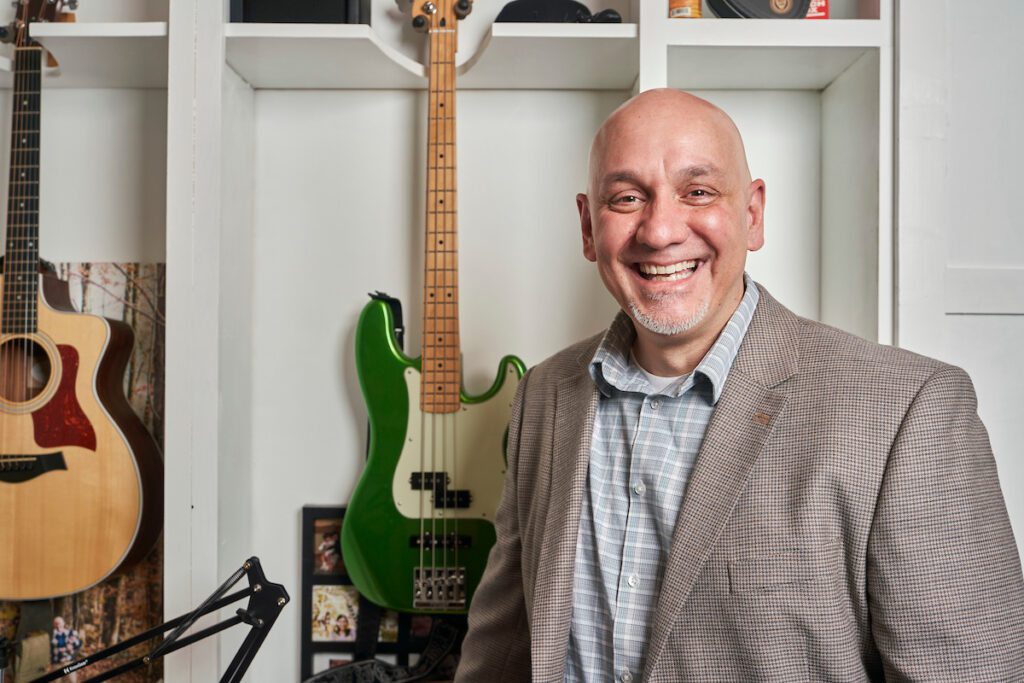 Second, leaders must focus on the business savvy aspects of their program to create a powerful, self-sustaining talent engine. Gilleeny enjoys challenging his team in this respect by asking himself critical questions: "If we were a business and were not guaranteed investment every year, how would we operate? How would we be more entrepreneurial? What results would we need to deliver to earn an ongoing investment?"
Gilleeny says the talent and learning industry needs to move away from the hyper-focus on empirical data and research and focus on a business-savvy approach to serve constituents and the business at large.
Third, Gilleeny says organizations should make it as easy as possible for each team member to align their own their mission within the larger goals of the organization. Leaders must help employees connect to "what part of the mission they own," says Gilleeny. Team cohesion ensures successful project results, he says.
Finally, talent and learning leaders must be a "relentless town crier" for their programs. According to Gilleeny, developing programs is just 10 percent of the success formula for a talent and learning leader. His role as a leader is figuring out the other 90 percent by pushing the program vision and making sure every part of the organization can see where the program leads. Combining talent and learning teams with HR business partners is crucial to that goal. "Pushing programs forward without HRBPs is faulty logic," Gilleeny says. 
Gilleeny has always held on to his creativity and channels it in his work. From creative logos to catapult competitions for engineers, "he has a great way of being creative about problem-solving and coming up with different ways for people to make connections," Van Nostrand says. 
Living a legacy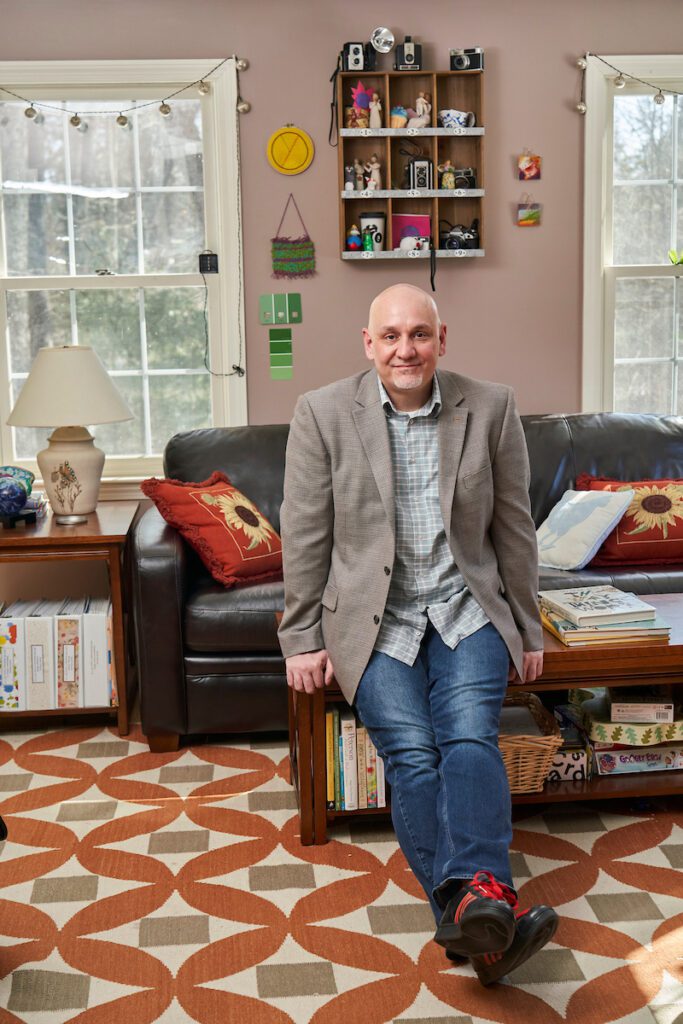 When Gilleeny thinks about his legacy at an organization, it's always about the people and the feedback loop that supporting their success provides. Over his years of experience, he knows how difficult it is to establish successful programs. Gilleeny prides himself on the work he's done, building programs from scratch to help every level of an organization improve. He says a sense of "trust and passion and shared purpose" within an organization should be a priority.
Gilleeny is proud to be tasked with leading Zoominfo's talented team. "I'm getting a stellar team where I have to really make sure that I'm meeting their needs because they are such high performers," says Gilleeny. "That takes effort to make sure that you are being a good mentor, but also a collaborator and partner."
Part of Gilleeny's and Zoominfo's shared philosophy is constant improvement. Zoominfo's mantra is to get one percent better each day, to chase improvements no matter how small. "We're not looking for perfection. We're looking for improvement," Gilleeny says. "How do we be better?"
Moving forward, Gilleeny is excited to introduce new programs to Zoominfo and help blossom their learning ecosystem, bring a sense of engagement to employees, increase the exchange of ideas and inspire more meaningful feedback conversations.
One thing is certain, he never intends to abandon the dance floor: "I don't ever see myself being someone who's 100 percent in the proverbial balcony," Gilleeny says. "I always want to stretch myself as a leader."