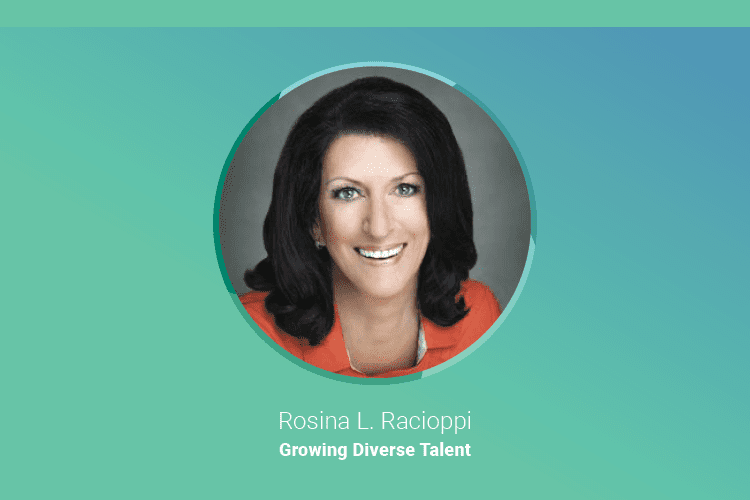 Q. In your last column, you spoke about retaining women in the age of the Great Resignation. Can you identify common traits that women in leadership are successfully implementing to continue to be productive (and happy) in their careers while juggling life's other challenges? How can HR leaders foster opportunities for women to grow in their organizations, especially when we see women at every career stage reevaluating their priorities and shifting how they approach maintaining a work-life balance. How can HR executives help women define and execute their career goals while making it known they're a valued part of an organization?
Have a focused goal
For many women, it's critical to have something to aim for, whether that's a single goal or a specific direction you want your career trajectory to take. The first step to ensuring ongoing success, productivity and happiness in your professional life is understanding where you are and where you would like to be. Do you dream of a team leadership role? Becoming a CEO or co-founder of your own company? Having a goal will guide you through the highs and lows of your career.
HR leaders should be aware that, for those on every step of their career journey, there is likely a bigger picture they're keeping in mind for themselves even as they also focus on the work they do for their company. By providing opportunities for women to prioritize skill development and relationship building, you will show them you're not only invested in their inter-organizational growth, but also in their growth as a professional – and that could lead to better retention overall.
Additionally, consider how you can empower the women in your organization to find clarity around goal setting. Create processes to help women identify who they would like as a mentor, then partner with organizations such as WOMEN Unlimited that work to give women clarity about success in their careers.
Build relationships and networks
Despite the challenges around bringing people together for in-person networking events, the women in leadership who are the happiest and most productive continue to be those who form relationships with like-minded individuals who empower them to grow and expand their competencies.
Now more than ever, organizations expect employees to do it all, and women at any stage of their career are often interested in expanding their skillset to make themselves more marketable to future employers or ensure their success. These women often think about their knowledge or lack thereof within the context of their organization; they consistently consider what aspects of the business they are unfamiliar with and how they can gain that knowledge and thus build a more effective organization.
The most important thing an HR leader can do is to make these connections and ensure women are prepared to engage with people who could become part of their network. Helping women in your organization develop the capability of creating strong relationships instead of only focusing on delivering their competence is crucial to supporting them in their current role and in other professional endeavors that may follow.
Seek out mentorship
No matter how much you know, there's always someone who knows more than you about any particular topic. For many women, that's comforting to know because it means opportunities for mentorship exist. Whether it's sitting down with someone who holds the position or role you aspire to, or it's meeting with someone who chose a different career path to gain insight into a particular field for which you both hold a passion, there's nothing like solid mentorship to take your business savvy to the next level.
HR leaders are in the unique position to foster and proctor these mentor-mentee introductions. Design and implement a mentorship program that pairs women who express shared interests. Through the process of capturing that information, you'll gain deeper insight into your organization's employees and their strengths – a bonus to fostering these kinds of connections.
Ask for what you want to accomplish
If you know your career goal and you have mentors in your network who can help you, the final step is to ask for what you want. The pandemic has highlighted that for women in roles where they don't feel like they're enjoying their work, there isn't any excuse for not reaching for the career, title or promotion they want.At the end of the day, while women will actively take the initiative when seeking out chances to elevate their own careers, there's a lot HR leaders can do to provide value within an organization and ensure women feel valued, supported and appreciated as people with career aspirations, not just seen as employees.