St. Lawrence Health in Potsdam, New York, was soon to merge with Rochester Regional Health when a global pandemic hit, but the HR team took the many hurdles in stride. Led by Rob McGowan, senior director of human resources at St. Lawrence Health, the team tackled updating training to virtual, facing furlough, then growing the HR staff and aligning teams across the merged entities.
Adjusting training for a virtual space
The first order of business in March 2020 was to take previously in-person learning to a safe, virtual space. Katie McLaughlin, workforce program manager at St. Lawrence Health, foresaw the need early and collaborated with Talent Development Manager Patrick Smalling to create self-directed learning with canned content — for regulatory purposes — and some home-grown courses to share more about St. Lawrence Health. Smalling and McGowan transitioned onboarding to virtual in a matter of 10 business days.
Smalling also led the charge on another training, the Helping Hands initiative. If COVID-19 were to become a dire situation for the North Country of New York, where St. Lawrence serves, the initiative would help staff be able to better assist. "We were asking [staff] to be those helping hands and be a resource for those folks that were able to or have the competency and skill to manage that day to day," Smalling says. Although the county wasn't hit very hard by the alpha variant of COVID-19, he says it was good they were prepared with a contingency plan.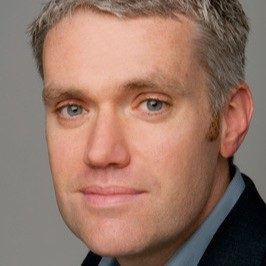 With lockdown in full force during this time, many states mandated a pause on elective procedures; New York was one of them. Although St. Lawrence tried to repurpose staff and keep the hospital running, ultimately, there wasn't enough revenue coming in. More than 400 people had to be furloughed, including Smalling, who had nearly seen the Helping Hands project to completion.
McGowan got the news on a Thursday and had to inform people the following day. But first, he put together some talking points for managers, to help them with the tough conversations about to take place. He compiled a one-page document, starting with highlighting the need to have the furlough conversation in a private space, as working from home could mean the employee is close by their children who are learning from home. The document covered what furlough looked like, how to file for unemployment, and that the hospital desperately hoped to bring them back soon.
"I was trying to help people remember to be human in the conversations and remember to be empathetic," McGowan says, but he also advised to not cast aspersion on senior leaders or to open the conversation up to negotiation. "It's a business decision."
"Thankfully, we brought nearly everybody back from that temporary furlough, but it was definitely a difficult thing," McGowan says.
When Smalling returned from furlough, he worked more on the new employee orientation. Onboarding currently lasts about two and a half hours, live via Webex or Zoom, instead of self-directed. St. Lawrence partners with Rochester for the first hour of training, then trainees switch to breakout rooms for St. Lawrence-specific content. For example, St. Lawrence staff is encouraged to walk guests to a location they seek, as opposed to giving directions. Then, there's a self-directed portion of training to reinforce what new staff learned in the live sessions.
Smalling says the goal is to bring new-hire orientation back to in-person when possible and eliminate the self-directed portion. He sees the value in people seeing each other in person and creating cohorts among the small-town atmosphere, "but COVID will dictate the timeframe in which we launch that," he says.
Reorganizing the HR team
Another big initiative the HR team tackled during a turbulent 2020 was reorganizing the HR team, finding alignment internally, and refreshing processes to be in line with Rochester Regional, the acquiring organization.
McGowan says that right before the COVID-19 pandemic, he had a series of meetings with senior leaders to ensure understanding of goals. The focus changed radically compared to the previous year, so McGowan's team rewrote the strategic HR plan to align mission and values to the projects in the pipeline.
Then, during furlough, McGowan and his team looked at capabilities and experience of the 11 still on staff, then put those with the most experience in charge of various pieces of the business, he said. The team gradually clarified deliverables for each person on the team, and they omitted tasks that weren't high priority, such as unnecessary administrative tasks. The whole process took about three months, McGowan says. The team is now up to 19 people. "It's a much better distribution of work," McGowan says.
Building the talent acquisition team
The talent acquisition team had only one recruiter, who was managing 150 openings. However, a nursing shortage and 330 openings meant the team needed additional resources, found through grant money, to keep up with demand.
Brittany Vine began working as a practice manager in March 2018, but her background in HR pulled her to apply when she saw an opening for talent acquisition manager with the opportunity to build her own team. "It was a no-brainer," Vine says. She made the transition to the HR team as its talent acquisition manager in July 2021, quickly growing her team and working to backfill roles across the St. Lawrence Health, Canton-Potsdam, Gouverneur and Massena hospitals and clinics. The recruiting team now has Vine leading three recruiters and two coordinators.
Also helping to scale up recruiting efforts is the HR technology. Rochester Regional adopted Workday in 2014, which can be easily cloned and thus scaled during mergers such as this. Using technology requires standardizing processes, which take time but bring benefits such as reporting and the ability to see into a whole system. "Mergers are always an opportunity to look at your existing process and see how you can best leverage them," says Jason Frank, VP of HRIS at Rochester Regional Health.
Vine's talent acquisition team is now also using Workday, which replaced an outdated system that didn't offer much visibility to hiring managers, she says. Using the modern ATS provides a more positive candidate experience and helps hiring managers understand exactly where individuals are in the hiring process.
Vine works closely with the HR team at Rochester Regional to learn from them and move toward aligning systems such as Workday. "If I didn't have that point of contact with them, I would probably still be at square one," Vine says.
Merging companies and setting up the HR technology across entities "is very much a journey," Frank says. "It takes time." The merger between St. Lawrence and Rochester Regional was signed at the end of 2020 and integrating HR systems began mid-2021. Now, aligning the organizations and systems is happening at a more rapid pace.
Aligning—and differentiating—the hospital brands
Aligning HR systems and hospital brands requires a lot of collaboration, Frank says. "We're trying to leverage the systems of a larger organization with a smaller one and still meet the needs of both," Frank says. Still, differences between St. Lawrence and Rochester remain.
For example, Rochester Regional ran a "hero campaign" that honors its health care workers. "There's something about heroism that doesn't resonate with people that live in the North Country," where St. Lawrence Health is, McGowan says. He heard from a group of employees that they would rather have a genuine thank-you as opposed to being put on a pedestal. Regional differences such as this should be kept in mind when differentiating the brands, McGowan says.
When it comes to talent acquisition efforts, branding must attract the right candidates to the hospital. Vine and her team will soon roll out talent acquisition campaigns. They currently have a logo and general theme, but "we're not really connecting to who our new identity is within the community," she says.
The talent acquisition team spoke with employees across the health system, who said the area is especially great for its distinct seasons, outdoor activities, proximity to Canada and family-friendly atmosphere. "It's just a different feel," says Vine, who grew up in St. Lawrence County. "The people themselves are really, really genuine, and you just feel very comfortable in a lot of the environments."
Most importantly, St. Lawrence also has a close-knit community that Vine says is present at the hospital. Because hospital staff are caring for their community, they often see neighbors, friends and family come to appointments. The compassion and passion she has witnessed behind even a general doctor's visit "just warms your heart," Vine says.