Among the quarantining, lockdowns and social distancing of 2020, Zoom Video Communications, Inc. became a go-to way for people to safely connect. The business quickly grew, and the company's hiring and onboarding had to keep pace.
Back in March 2019, Jodi Rabinowitz joined the organization as its head of talent and organizational development. She was part of the small 15 percent of 1,500+ Zoom employees – internally referred to as Zoomies – working remotely. In-person work was the norm, with weeklong onboarding sessions at Zoom offices. However, as the story goes, the COVID-19 pandemic pushed workers to the home office, and Zoomies' daily work and onboarding had to go remote, too.
Rabinowitz, tasked with bringing onboarding to a virtual setting, also had to manage the reality that two-thirds of the now more than 5,700-person staff have never stepped foot in a Zoom office. She says that today, onboarding is 100 percent focused on culture, which she owns, helping employees quickly feel a sense of community and belonging in the organization.
Culture of caring
While many employers have long struggled to define and build company culture, the pandemic added the challenge of getting energy to come through the camera and to staff in an authentic way. "We have to be 10 times more deliberate and intentional around having culture come through the screen through our actions," Rabinowitz says.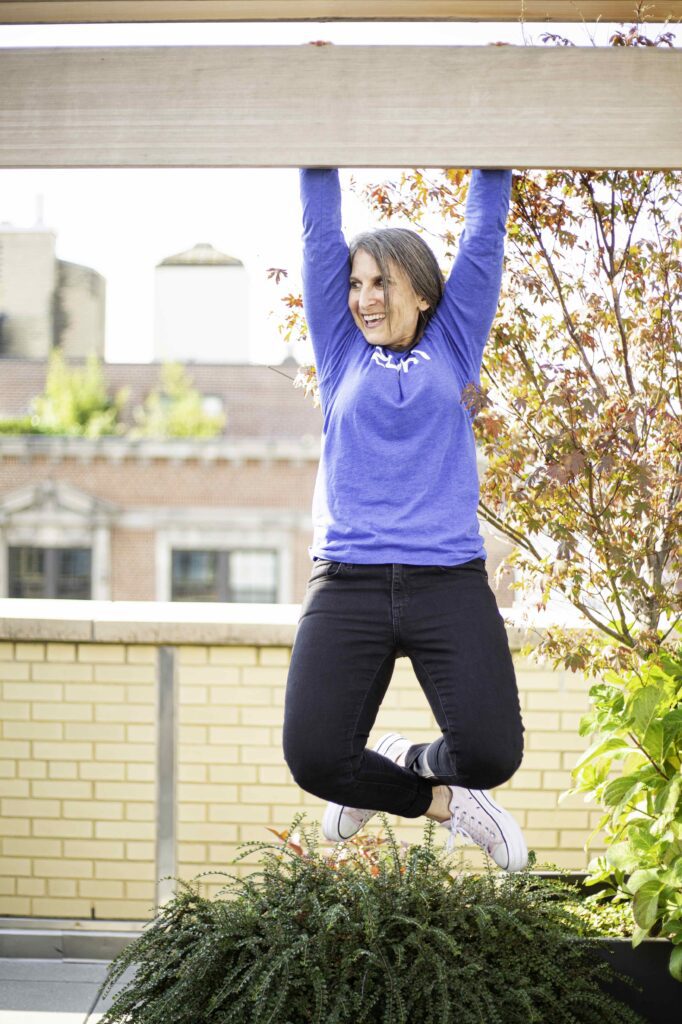 Zoom defines its culture as caring, and "in the pandemic, Zoom's culture of care just got more amplified," Rabinowitz says. Rabinowitz fully embodies that culture of care, according to her boss and friend – Lynne Oldham, chief people officer at Zoom. The culture at Zoom is also transparent and built on trust, Oldham says.
Rabinowitz is "the epitome of what you see is what you get," Oldham says. "There's no games, there's no politics." Everyone at Zoom trusts Rabinowitz in a way that makes the organization move faster, Oldham adds.
Rabinowitz brings fun and a sense of caring to every interaction through the camera. One of the programs she leads is a learning initiative called Zoom Bloom, which is themed around the lifecycle of growth. During a recent all-hands meeting, Rabinowitz appeared on screen wearing a plush sunflower hat while she introduced the latest learning path. The goofy costume was well-received by Zoomies, and Rabinowitz cited this as an instance of truly feeling like she fits in at Zoom and can be herself.
But Rabinowitz didn't feel that way in past roles throughout her career. "This is the one job where I feel like I can be 100 percent my kooky, crazy, fun, playful self, but I can still convey a message that makes me credible, and people listen and know how much I care." Getting to this sense of belonging has taken Rabinowitz a lifetime, she says.
From social worker to talent developer
Rabinowitz grew up in New Jersey with two parents in "the helping profession" – her father was a public defender and her mother was a therapist. Feelings and understanding cause and effect were part of the dinner-table conversation, she says, laying the foundation for her interests, education and career.
Rabinowitz attended the University of Pennsylvania, earning a Bachelor of Arts and Master of Social Work and Social Policy. Ultimately, she would work mostly in corporate settings, but that foundation of social work is apparent even today.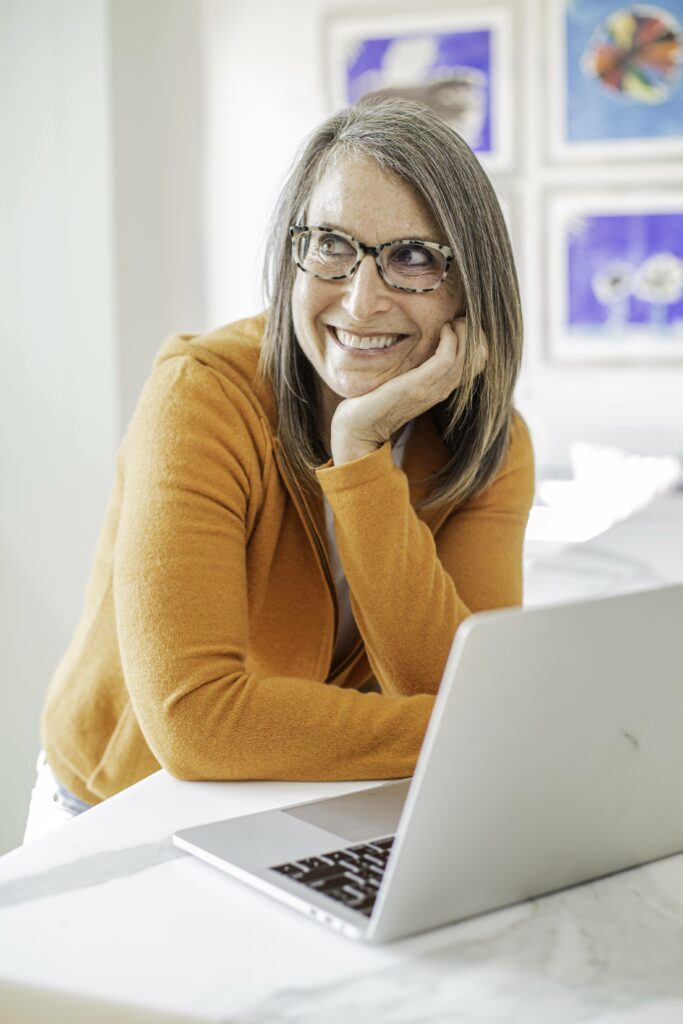 "You're just talking about people," Rabinowitz says. "Whether they're for-profit, nonprofit, the world of work is made up of people with histories, and with those experiences come all kinds of thoughts, feelings, behaviors and ambitions. Having a clinical degree where it's your role to deeply understand somebody's psychosocial history, what makes them tick, it was a perfect transition into a corporate setting."
She took her first professional job at Bellevue Hospital in New York City, where she served as a social worker at the psychiatric emergency room. This was in the late 1980s, when crack cocaine addiction spiked, and she encountered some unique situations. "You name it, I saw it." Her first day at the public hospital, she thought, "this place is crazy and an amazing place to learn."
Her next role was at a boutique for-profit employee assistance program firm, Corporate Counseling Associates, and then she was on to the Center for Creative Leadership. Rabinowitz described getting the role at CCL, a nonprofit research-based organization, as like winning the lottery. "The things I learned around leadership development and employee development were foundational." There, she learned that everyone could grow and that nothing replaces experience.
Her own experience grew in additional leadership and learning roles, as well as talent management roles at various financial institutions, including at BNP Paribas, where she met the person who hired her, fired her, and would eventually hire her (again) at Zoom Video Communications.
Lynne Oldham hired Rabinowitz as a learning and development leader at BNP Paribas back in 2008, and the two became close. Rabinowitz admits that she hasn't fit in the buttoned-up cultures of some past jobs, and although Oldham found Rabinowitz valuable to the organization, she "couldn't gain the same traction she could locally, across the pond" with French colleagues. Oldham was asked to terminate Rabinowitz's employment. Oldham described this as one of the most painful experiences of her life. Oldham, herself, left the organization just a few months later.
After a couple other roles, Oldham came to work at Zoom in January 2019 and needed to hire a talent development leader, with the role being a sort of blank canvas. "I knew exactly the person that I could go to," Oldham says, and she quickly hired Rabinowitz, who saw great potential in the role she could build from scratch. Rabinowitz accepted the offer and started in March. Since then, "she has carved quite a spot for herself at Zoom," Oldham says.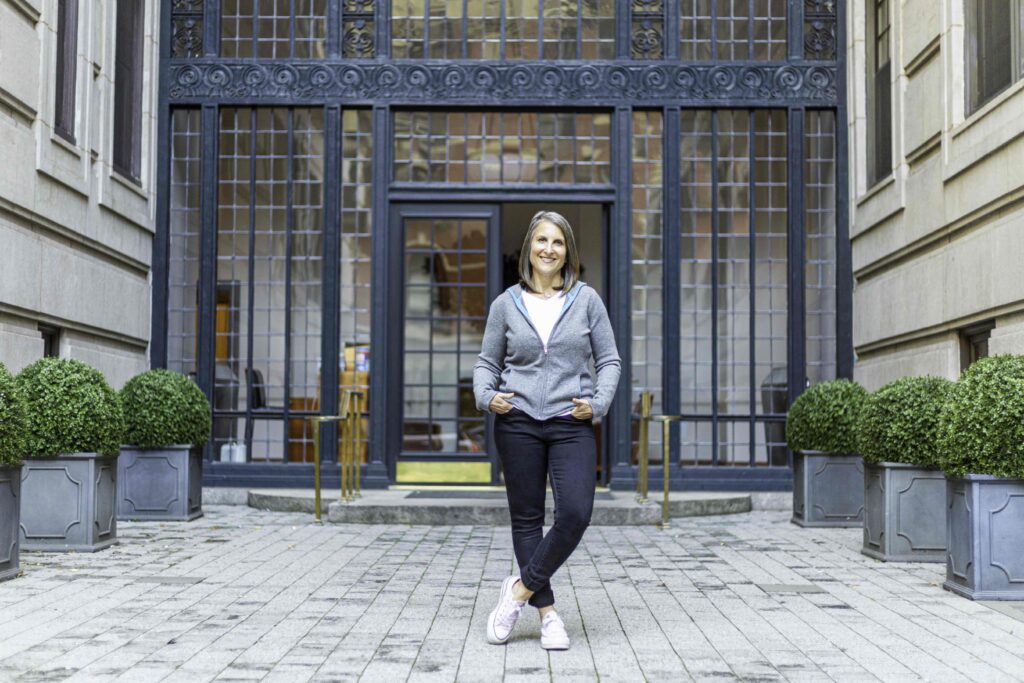 Creative programming
Oldham admires Rabinowitz for the ability to think up creative ideas on the fly – and make them happen. "Working with someone who is that creative makes my job easier," Oldham says.
Early in the pandemic, Rabinowitz wanted to help Zoomies who are parents. Although Rabinowitz is an empty nester – aside from her labs Nilla and Bosco – she saw the struggle, anxiety and exhaustion working parents faced while in lockdown.
Rabinowitz and her team created Camp Zoomitude, a program for Zoomlets (the children of Zoomies). "We really wanted to give our Zoomies with kids some respite during the day and entertain their children with meaningful programming," Rabinowitz shared. In partnership with Every Monday Matters, a nonprofit focused on personal and societal change, Camp Zoomitude was an eight-week program that taught kids about being better humans, with virtual activities throughout the week and a family sing-a-long on Friday evenings with Zoom CEO Eric Yuan.
Another early-pandemic effort was around connecting through conversation. With the immense, quick popularity of Zoom, so many customers were signing up that some employees had to adjust their roles to support other parts of the business. They were learning on the fly to support a platform that was keeping important institutions such as governments and hospitals connected in a newly remote world. This mission-driven work was stressful to workers due to the volume and responsibility, along with the added worry of a global pandemic.
To support workers during this challenging time, Rabinowitz and her team created structured interventions to "normalize the things that everybody was experiencing." In spring 2020, she brought together teams to talk about what they're learning, silver linings, how they're caring for themselves and what they're learning about one another. "It was powerful," Rabinowitz says. Rabinowitz had this idea up and running in just a week or two after thinking of it, says Oldham.
Another unique idea Rabinowitz spearheaded and hosted was "S.H.A.R.C." Week, which stands for "supporting honest and respectful collaboration." The program that took place this past summer had thousands of Zoomies participate, finding the topic helpful because "feedback is hard," Rabinowitz says. The summer-long program involved employees and managers practicing giving and receiving feedback and learning how to have difficult conversations.
Rabinowitz showed up to another all-hands meeting wearing another fun outfit – a shark hat to raise awareness for the program. "She has a way, she has a flair, she has a panache. It's phenomenal," Oldham says.
Making gains
While Rabinowitz can don a silly costume on camera and inject fun into a corporate setting, she also recognizes the hardships of life that everyone faces. "There's no doubt that with the pandemic, grief and loss has been a pervasive theme, even if no one has died," she says.
Outside of her professional work in talent development, Rabinowitz recently began training to be a death doula, a person who emotionally and spiritually supports people in their last days. With roots in social work and counseling, becoming a death doula seems like a natural extension of Rabinowitz's experience. Her children have grown up and gone to college, leaving her with an empty nest. "With every loss, there is an opportunity for a gain," she says. "I needed to be mindful of being open to creating a gain. This is my gain."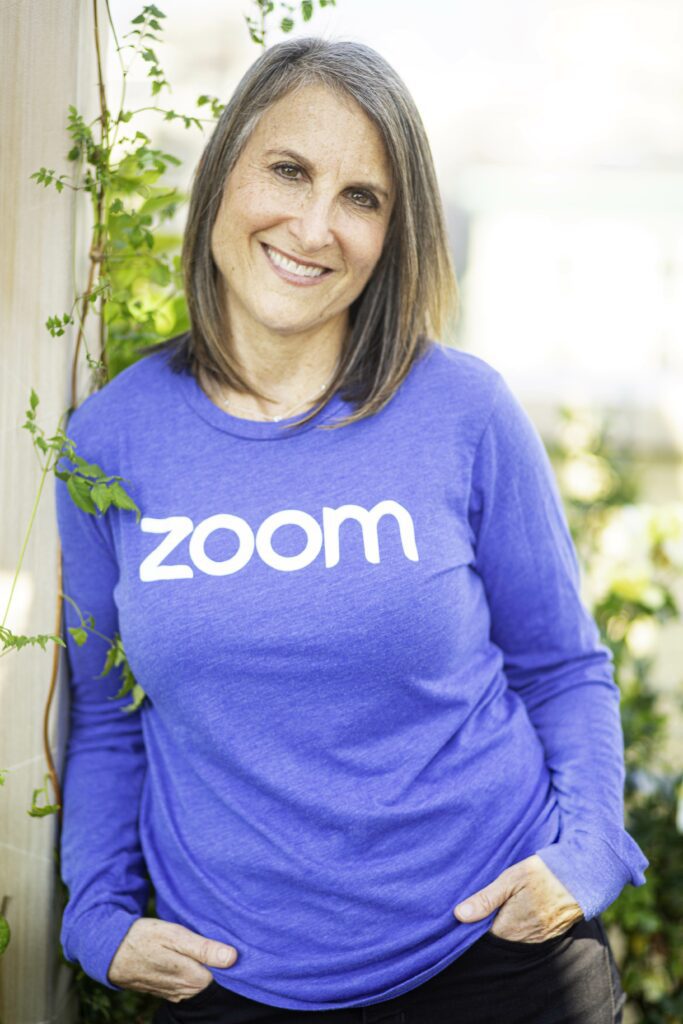 Her interest in this space began 22 years ago, when her mother was dying of terminal cancer. A hospice nurse gave Rabinowitz the book "Final Gifts: Understanding the Special Awareness, Needs, and Communication of the Dying," which was a guide for Rabinowitz during her mother's passing and informed her of what her mother might need.
For 40 minutes after her mother's last breath, Rabinowitz talked to her, coaching her. "She picked me to die with that day and be part of that experience," Rabinowitz says. To honor their mother, Rabinowitz and her sister established The Dorothy Kramer Bergstein Oncology Fellowship at University of Pennsylvania, a scholarship for second-year students who are devoted to hospice or oncology.
Although she's not leaving Zoom to practice full time as a death doula, she might integrate grief work into the workplace, as all people – and employees – face grief or loss at some point. Training to be a death doula is a way to deepen both Rabinowitz's life and the lives of others, she says.
That life experience is invaluable to Rabinowitz. When asked about her biggest accomplishments in the past few years, she boasted that there's not one speck of hair dye in her hair. "Graaaay!" she sang. While some of the grays are "anguish grays," there are good ones, too. "I feel like every strand of gray represents an experience I have had that I have earned that just makes me who I am today. Why would I want to cover that up?"
Rabinowitz says this comfort in her own skin comes from a combination of age and finding acceptance at Zoom, where she can wear a sunflower hat to work and be herself. "I really feel valued and I am so grateful," she says. "At the moment, I'm reflecting on my own sense of peace, and I'm happy."