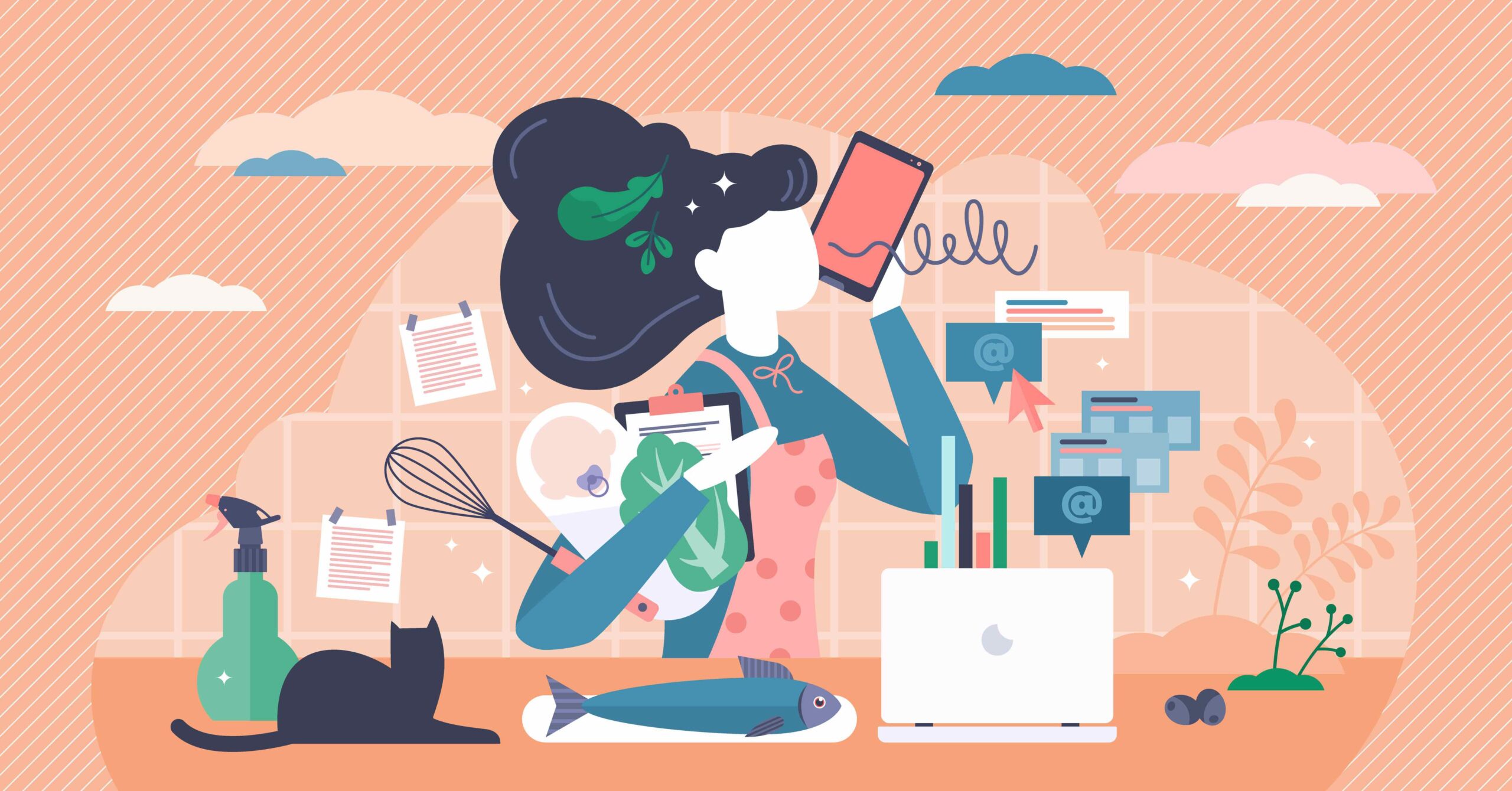 Where have all the women gone? In a post-COVID-19 workplace, increased flexibility is vital
Our five-part series on women in the workforce concludes with a call to expand flexible work in all areas — location, hours and roles/responsibilities.
October 14, 2021
This is the final article in a five-part series, published in partnership with Businessolver, outlining the national employment crisis facing U.S. women and strategic recommendations for employers to implement or enhance specific programs and policies to recruit and retain women.
The first article explained that the COVID-19 pandemic led to a massive employment exodus that Vice President Kamala Harris called "a national emergency." The second examined the complex issue of caregiving and how employers can support caregivers in the workplace, the third installment looked at the challenge of mental wellness and burnout among the female workforce and the fourth addressed the nationwide gender pay gap.
"Women are working more, men are understanding their value as caregivers, women are primary breadwinners — I mean, we could go on and on and on. Things are different. So, we can't keep operating like everything is the same, and that's what many of us have done. And I think it's up to us to change the conversation." —Michelle Obama, Author, Attorney, former First Lady
Flexibility isn't a word that one traditionally associates with employers. However, the post-COVID-19 work world requires it. HR leaders at large institutions are still marveling at how quickly they were able to deploy change in the face of adversity. Whatever timelines they typically expected for new policies and procedures got whittled down in short order during 2020.
The pandemic made finding flexible working options imperative. While many jobs are not eligible for remote work, such as health care, service jobs and industrial work, about one in four workers are expected to continue working remotely for the foreseeable future.
For industries that cannot shift to remote work, there are other ways to provide female-friendly flexibility. Businessolver's 2021 State of Workplace Empathy study finds 92 percent of employees considered "flexibility when it comes to schedules, deadlines, etc." as the second-most highly empathetic behavior they valued from their employer during the pandemic. Employees ranked taking time off to care for family or friends affected by COVID-19 as most important.
It's no wonder flexibility ranked at the top during a time of tumult. Lives are not simple or predictable and having an employer who understands the "whole employee" goes a long way toward retaining valuable talent.
Making it work: Finding flexibility
Employers have proven they can shift where people work more quickly than they could've imagined. Now it's time to recapture that spirit to once again reinvent and reevaluate how people work. And it isn't just women who will reap the benefits; still, women who have found themselves in the unwinnable war of "family vs. work" and asked themselves, "Is it worth it to stay?" will be the glad recipients of a work-life revolution.
What could flexibility look like in the workplace?
Slay the meeting. Make meetings count by having an agenda and action items. There's an actual library of material online about how to get more efficient — and save company money — by reducing meetings. Women who do not have to sit in meetings from 8 a.m.–6 p.m. daily are more likely to be loyal employees … and get more actual work done.
Kill email. We know, it sounds impossible. And it would be tantamount to a workplace revolution for most office-based workplaces. However, there is something to be said for short touch-bases, fewer distractions and using other tools and technology available. This company offers a list of 44 effective email alternatives. Fun fact: Most employees use up 23 percent of their days just on email, sending and receiving, on average, 112 emails per day.
Reset the clock. In industries where this is an option, flexibility either within the workday or for time away is a highly valuable tool when considering how to recruit and retain the female workforce.
Cross-train or upskill the workforce. Creating redundancy among workers can help employees bear the load and free them up to take the time off needed to provide care for themselves and their families. Upskilling and providing career growth for employees makes them feel valued and worthy of the investment. It also provides flexibility to take on new roles. A recent SHRM study found employees with access to professional development opportunities are 15 percent more engaged in their jobs, which leads to a 34 percent higher retention rate. Clearly, there's some room to grow here, as only 55 percent of HR professionals had a training budget last year.
"Telecommuting, one of many forms of work-life flexibility, should no longer be viewed as a nice-to-have, optional perk mostly used by working moms. These common stereotypes don't match reality — allowing employees to work remotely is a core business strategy today … We need to de-parent, de- gender, and de-age the perception of the flexible worker." —Cali Williams Yost, CEO and Founder of Flex+Strategy Group and Work+Life Fit 
"Any society that fails to harness the energy and creativity of its women is at a huge disadvantage in the modern world." —Tian Wei, China Central Television News
It's critical to understand women aren't voluntarily downshifting or stepping away from work. Rather, they've felt compelled due to the compound pressures of demotions or reductions in force, pay disparities, disproportionate caregiving/child care responsibilities — and most importantly, the lack of workplace policies or benefits to help them navigate or eliminate those pressures.
While the "wexit" is not sustainable for anyone, employers stand to suffer first and longest from inaction on finding solutions for child and dependent care, mental health initiatives, pay inequities and flexibility. However, they also are in the unique and powerful position to stop the "she-cession" in its tracks by offering benefit programs and workplace policies that welcome women to retain or return to their jobs.
This article is excerpted with permission from Businessolver's white paper, "Where Have All the Women Gone?"