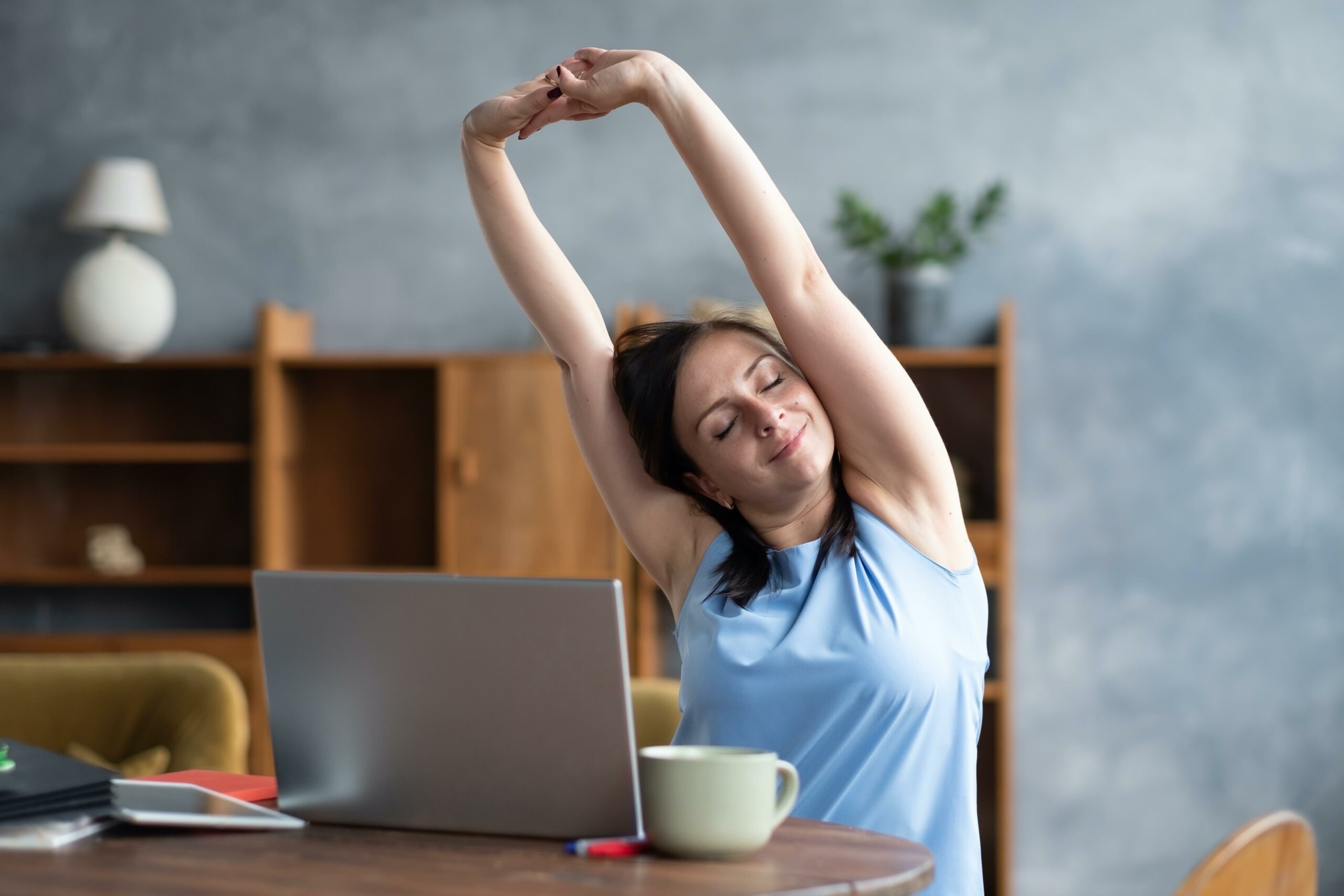 The rise of the new well-being era
We need a new model of corporate life where thriving employees are not seen as a luxury, but as the key propeller of sustainable corporate performance.
June 15, 2021
Throughout the past year corporate life has changed dramatically. Tens of millions work from home. Children interrupting remote meetings has become the norm, as well as seeing our colleagues with unlikely virtual backgrounds such as tropical beaches or outer space landscapes. We are all trying to figure out how to adapt to this new reality.
Early results from the Harvard Business Review found a positive impact of remote work. The research found remote workers focus more on "difference-making activities." They spend 12 percent less time drawn into large meetings and 9 percent more time interacting with customers, resulting in a rise of productivity.
A similar productivity bump was identified by an internal case study at Publicis Sapient, an IT consulting company that tracked work by 410 employees on roughly 40 tech-focused projects for a large New York investment bank. Between March 16 and April 10 2020, tasks were completed at either the same rate or faster than before the COVID-19 crisis.
A famous experiment by Stanford's economist Nicolas Bloom studied more than 1000 employees at Chinese travel company Ctrip. The study revealed that working from home during a nine-month period led to a 13 percent increase in performance – almost an extra day of output per week – plus a 50 percent drop in employee-quit rates.
Remote work and mental health
The element of personal choice is a key factor contributing to the success of Ctrip's work-from-home policy. Of the 1,000 Ctrip employees offered the choice to work from home, 500 volunteered. After nine months of remote work, half requested to return to the office, despite a long commute. Employees cited feelings of isolation and loneliness as contributing to their desire to return to the office.
As lockdowns progressed in the U.S. during the COVID-19 pandemic, so did a widespread perception that remote work and social isolation, coupled with increasing global competition and tougher macro-economic conditions, might generate an increase in mental health issues, such as burnout, stress, anxiety and mental exhaustion.
By early April 2020, about 45 percent of workers said they were burned out, according to a survey of 1,001 U.S. employees by Eagle Hill Consulting. Almost half attributed the mental toll to an increased workload, the challenge of juggling personal and professional life and a lack of communication and support from their employer. In fact, two-thirds of human resource professionals surveyed earlier this year admit that maintaining employee morale has proven difficult.
Stress and burnout
According to a global study by Workplace Intelligence and Oracle, which surveyed more than 12,000 workers across 11 countries, more than 75 percent said 2020 was the most stressful year and their company should be doing more to support their mental health. Nearly half of respondents said workplace stress, anxiety or depression causes their productivity to plummet and 40 percent said it leads to an increase in poor decision-making at work.
The deterioration of employees' mental wellbeing is not new. In 2019, the World Economic Forum estimated the impact of burnout on the global economy to be $322 billion and the World Health Organization forecasted a burnout global pandemic within the decade.
In a Qualtrics study on more 17,000 participants in May, 79 percent of respondents felt "at or beyond workload capacity." Employees identified loneliness and social isolation, fears about job security and childcare and home-schooling requirements as the top contributors to their personal stress and anxiety.
Top performers could be even more at risk. A 2018 study from the Yale Center for Emotional Intelligence found that 1 out of 5 high engaged employees reported signs of burnout. In particular, individuals with high-controlling tendencies, a common trait among leaders, might struggle to endure the new conditions.
Despite 80 percent of organizations saying worker well-being is "important or very important" for success, only 12 percent say they are ready to address this issue, according to the the 2020 Deloitte Human Capital trends survey.
Some employers are attempting to help people cope. Goldman Sachs gave staff an extra 10 days of family leave and Microsoft now offers workers an additional 12 weeks of parental leave. Starbucks employees now get 20 free therapy sessions. Salesforce is running virtual meditation and workouts. Some are also trying to offer Artificial Intelligence 24-hour support such as Ginger or BioBeats.
However, research shows that additional leave days alone do not significantly address serious issues such as anxiety and burnout, as they do not address the root cause.
A new productivity paradigm
None of these trends have been generated by the pandemic, although they have certainly been exacerbated by it. The idea of going back to some sort of idyllic "normal life" is as unfounded and naive as riding a horse to work after the mass automobile revolution spread across society in the early twenties.
We need a new productivity paradigm that allows us to increase business results alongside employees' wellbeing and engagement. In the traditional approach to productivity, results are maximized by improving employees' skills and increasing the time they dedicate to work.
Unfortunately, time is limited. When employees are asked to work longer, they take it from their family, friends and passions. This generates resentment, frustration and in the worst-case, burnout.
Energy, on the contrary, can be expanded and continuously regenerated.
If we want to be ready for the challenges of an ever-changing environment combined with the expectations and demands of an evolved workforce, a more empowered approach to corporate life is needed, in which employees enjoy the perks of working remotely, while being given the tools to regenerate their energy and sustainably perform at their best.
We need visionary leaders to embrace a new model of corporate life where thriving employees are not seen as a luxury, but as the key propeller of sustainable corporate performance. This is the new frontier of diversity and inclusion, where companies not only focus on making employees feel welcome and accepted, but truly cared for as well. There has never been a better moment for such a change.