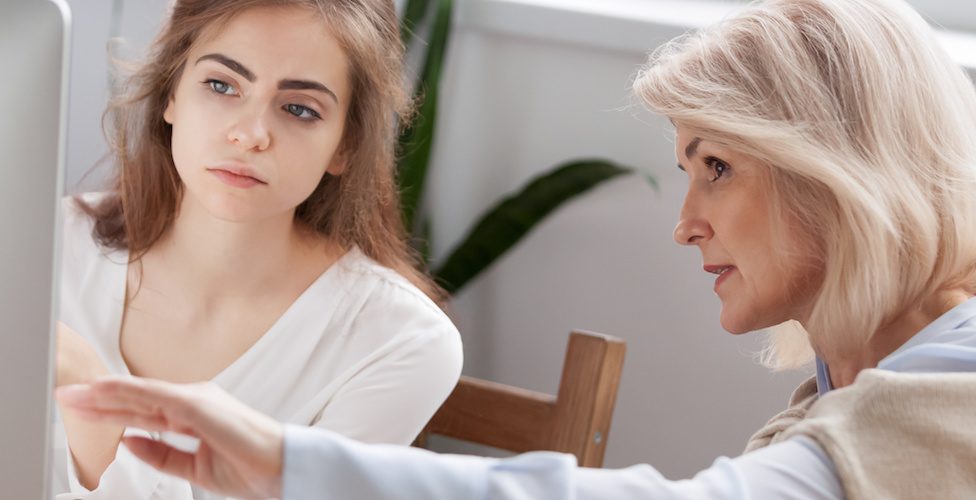 Maneuver mentoring obstacles
Beware of these three mentoring relationship derailers.
November 30, 2018
In organizations across the country, mentoring programs are acknowledged to benefit both talented employees and their managers, adding millions of dollars to the bottom line. In fact, research consistently shows that mentoring provides pivotal developmental relationships that function as the backbone for organizational improvement.
However, across the corporate landscape, there are pervasive stumbling blocks that can prevent a linear path to achieving these goals. Here are three major obstacles that can negatively impact effective mentoring relationships.
1. The "I Don't Need Help" Factor
Talented individuals, particularly women, often do not put themselves into a "mentoring mindset" because of a number of attitudinal barriers. These include thoughts like, "My work will speak for itself," or "I don't have the time to devote to a mentoring relationship." As a result, high-potential talent miss out on the valuable insights needed to improve themselves and their businesses. By actively supporting and encouraging mentoring through formal internal and external initiatives, organizations can be proactive in combating these misguided notions.
Additionally, once individuals embrace the value of developing mentoring relationships, they are more apt to take an active, intentional role in making these relationships effective. This in turn fuels communication and the true, honest collaboration that is the hallmark of a productive mentor/mentee relationship.
2. The "Starting Too Late, Stopping Too Early" Factor
In today's corporate workplace, knowledge and expertise are not enough for talented individuals to advance to leadership roles. Those seeking corporate advancement need to do more than simply do a great job in their department — they need to be able to decode organizational dynamics. At all corporate levels, mentors can be invaluable in this process. They provide a much-needed "reality check," which allows individuals to course correct their careers in the corporate environment, if needed.
For example, high-potential candidates often misconstrue how they are perceived by others in their organization, and mentors can help to close this perception gap. Mentors can also help mentees gain insight into how to successfully navigate their organization, gain visibility vital for career advancement and influence key leaders.
Mentors are especially important for women. While rising male candidates in corporate America seem to navigate the organizational ladder with the help of trusted advisers, early and mid-career women, believing they need only knowledge and skills to succeed, often wait too long to find mentors. By mid-career, women are often overwhelmed with tactical responsibilities and fail to take the time to seek out and develop relationships with mentors. Organizations need to realize that men and women progress through mentoring relationships differently and mentoring programs should respond to this.
In this way, organizations should strongly consider becoming vocal advocates for fostering mentoring at all career levels and fostering opportunities for both internal and external mentoring programs across organizational functions. Men mentoring women should be a key part of developmental initiatives.
3. The "Feedback Black Hole" Factor
There's a great deal of disparity between genders regarding how managers and mentors provide feedback to their colleagues. We know through empirical and anecdotal research that women do not receive the same level of feedback as their male colleagues. Lacking this feedback, women often stay stuck in the same behaviors, not making the changes needed to transition into leadership roles, hence the black hole.
With more than 50 percent of the workforce consisting of women, organizations are feeling the impact of women not progressing on par with men, who often receive more straightforward feedback from their mentors and managers.
Because constructive feedback is crucial for career growth, it's important for both women and men to value honest feedback. Women mentees should seek out feedback and be willing to hear and act on the truth, even when it's hard to hear. Mentors should willingly offer candid feedback based on the goals of their mentees. This counsel, along with their own knowledge and experience, helps mentees realistically assess and act upon their developmental needs.
Vitally Important
Every successful organization needs to be fully cognizant of the importance of developmental programs for the advancement of talent. In addition, the cultivation of a diverse workforce is key to feeding the talent pipeline while achieving gender parity. Mentoring programs play an important role in this integrated development process, helping organizations achieve success.
Mentoring programs have proven especially effective when organizations actively help employees understand the value of mentors, when they foster mentoring relationships at all career levels, and when they encourage mentors and mentees to engage in honest, productive feedback. These actions, combined with avoiding the three factors described above, will ensure corporate diversity, inspire and support rising leaders, and, ultimately, positively impact the bottom line.