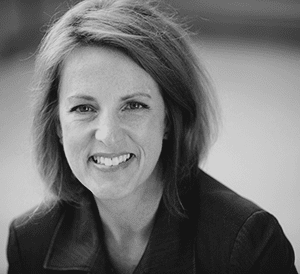 Building Your A-Team
Three Team-Building Lessons From The World of Athletics.
June 13, 2018

Sports provide a window into effective team-building. What promotes team cohesion and what can sabotage it? How do coaches "manage" their teams to build units that are greater than the sum of their parts?
John Calipari, head coach of the University of Kentucky men's basketball team, is famous for his high level of recruiting. Year after year he acquires top players, many of them "one and done," meaning they attend only the single required year of college before declaring for the NBA draft. Despite the short tenure of many athletes in this program, Kentucky is almost always a national title contender.
To consistently attract talent at this level requires a powerful reputation for talent development. Recruits anticipate that the single season they play at Kentucky will maximize their abilities and showcase their skills in order to realize their objective of an NBA career.
Key to the ongoing success of the team is Calipari's investment in players who stay for their full four-year college careers, strong players who may develop more slowly or who will never rise to quite the level of stardom achieved by the "one and done" players. Developing these program-stabilizing players is essential to maintaining Kentucky's winning reputation, which keeps the top collegiate — and professional — basketball prospects revolving through its doors.
Calipari's model demonstrates the success that can be achieved by focusing on talent development even when the talent doesn't stay for very long, as is often the case in the modern workplace. Calipari understands that his top players will move on, and he embraces the disruptive momentum this brings to his team.
On NBA draft night in 2015 he tweeted, "One of my absolute favorite nights of the year, when our guys have their dreams come true." The lesson: When you focus on talent development and envision the next step for your employees, capable, ambitious, high-potential people will want to join your A-Team.
Some of the most successful coaches and managers know a secret about hiring: The best candidate isn't always the one who perfectly fits the job description.
Nick Saban, head football coach at the University of Alabama, is universally acknowledged as one of the top recruiters in college football. But his methodology is nontraditional. Saban focuses on finding a combination of physical size and prowess, along with mental resilience: How does a player respond to opposition and failure?
Most university teams pursue high school athletes with the most honed skill sets. Saban thinks long-term, envisioning what his players may accomplish over their college and professional careers. Rather than recruiting the best defensive back in the high school game, Saban may onboard a wide receiver who he can coach into becoming a top-notch defensive back — eventually.
When we hire the most qualified candidate for a position without thinking beyond that role to what might come next, we are investing resources in an employee who may quickly become bored and move on. The lesson: Engagement requires scaling new learning curves. The best bosses provide new challenges, hire for potential and envision future roles for their people.
Alison Levine is an extreme sportswoman: She has summited the highest peak on each continent and skied to the North and South Poles.
Levine long believed that the "weak links" on a team should be cut loose — they were a drag on the effectiveness of the whole. But on her trek to the South Pole she discovered that she was the weak link. Far from an expert skier, and not physically built to haul a heavy sled, Levine required support from her teammates. But she also found that being short made it easier for her to shovel snow to build barricades around the tents than it was for taller members of the expedition.
The lesson: A successful team is a collection of strengths and weaknesses. When we manage our people as a collection of learning curves — with people at various stages of proficiency and expertise — we can become deliberate about matching strengths to weaknesses, creating an A-Team that is greater than the sum of its parts.
Whitney Johnson is an executive coach, speaker and innovation thinker. She is author of "Build an A-Team" and host of the critically acclaimed "Disrupt Yourself" podcast.