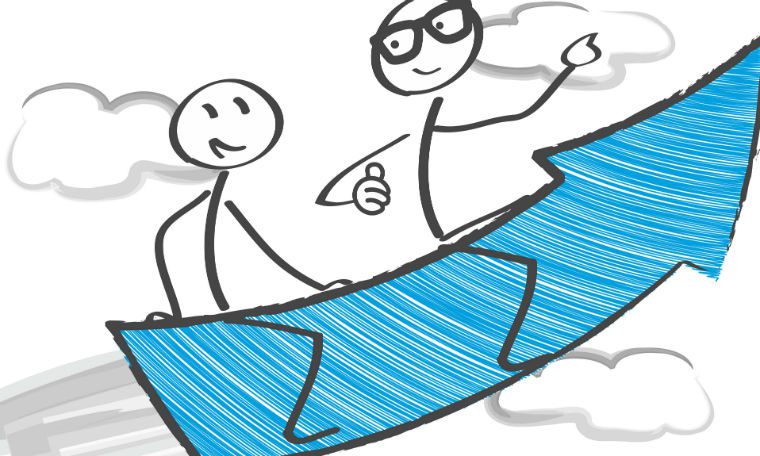 Managers, Get Ready for Ongoing Performance Conversations
Employees want a coach, not a boss.
by
May 31, 2017
Accenture made quite a stir two years ago when the company announced it was eliminating performance rankings.
"We're going to get rid of probably 90 percent of what we did in the past," said Accenture CEO Pierre Nanterme in The Washington Post.
Accenture's decision followed a realization that performance reviews require significant effort every year — with little correlation to actual performance. "The process is too heavy, too costly for the outcome," Nanterme said.
"It was demotivating," said Rahul Varma, Accenture's talent and learning officer.
Accenture is not alone. Companies such as Adobe, General Electric, Goldman Sachs and Netflix have also significantly overhauled how they evaluate their employees. And not a moment too soon. According to Gallup, only 1 in 5 employees strongly agree that the way they are managed motivates them. [Editor's note: The author works for Gallup.]
Traditional Performance Management Is Failing
Traditional performance evaluations are plagued by unclear expectations, infrequent feedback and biased evaluations. By default, most performance evaluations focus on correcting past mistakes and personal weaknesses. Often managers are biased toward recent events or continue to emphasize problems long after the fact.
Further, the only feedback some employees receive is tied to pay, which increases anxiety and makes teaching and learning difficult. Thankfully, performance management is changing, and it's about far more than rethinking annual reviews.
Successful companies must supplement traditional annual reviews with continual conversations that focus on coaching individuals to develop and deliver on their KPIs, key performance indicators. Leaders must also make expectations clear, and employee's personal goals must align with organizational goals.
To create meaningful, ongoing conversations with a clear direction, managers must be reskilled and retrained to do something many have never done or don't do regularly — coach.
Develop Managers into Coaches
Managers remain the key factor in employee engagement, which directly impacts performance. According to Gallup, managers account for 70 percent of the variance in employee engagement, which ultimately drives retention, productivity and profitability.
Simply put, who you name manager is the most important decision you make as a business leader. Yet, research shows that most managers on your team don't have natural management talent. Only 1 in 10 people have the high talent required to effectively manage other people. And just 18 percent of managers in the U.S. workforce are highly talented in areas correlated with being a great manager.
To improve performance, organizations must develop managers who can better deliver what Gallup finds workers want: a coach, not a boss. Managers also need skills and knowledge to provide their employees with clear goals, regular feedback and accountability.
Start Ongoing Coaching Conversations
To remain engaged and confident that they are meeting expectations, employees need regular, formal and informal conversations with their manager. For instance, employees and managers can better understand expectations, workloads, priorities and roadblocks by completing informal, daily "quick connects" lasting five to 15 minutes. These conversations build relationships without involving complex evaluation rubrics or questions around pay and promotion.
"Daily interactions don't mean a manager is looking over an employee's shoulder and micromanaging," said Ben Wigert, lead performance management researcher at Gallup. "It should let employees know that their manager cares about them, knows what they are working on and is available to support them if necessary."
Coaching may also require weekly or monthly 30-minute check-ins where managers review short-term and long-term goals for the employee and the organization. These coaching conversations don't come naturally for most managers. They may not know how much information is too much or too little. Social awkwardness and not knowing how to give feedback effectively are also typical challenges.
"What feels like attentiveness to one person can feel like micromanagement to another," Wigert explained.
One of the greatest dangers in manager-employee conversations is making every conversation about employee weaknesses and mistakes. This is where real coaching comes into play. Both honest feedback and recognition for good work play key roles in driving employee performance. Further, honest feedback is much more productive when it is constructive and future-oriented, rather than overly evaluative and critical of past mistakes.
Frame Conversations with Strengths
A strengths-based approach to performance management is an effective way to frame manager-employee interactions. This approach keeps the focus on personal growth and future performance. For instance, as part of its new approach, Accenture placed the individual at the center of the conversation. They partnered with Gallup to apply CliftonStrengths-based development and coaching, as well as Gallup's Q12 Team Engagement metrics within a custom-designed tool.
But tools are only part of a viable solution. Coaching is the future of performance management. Organizations must provide managers with tools and training to help them effectively deliver ongoing coaching conversations that incorporate employees' strengths to truly drive employee performance.
Vipula Gandhi is a managing partner at Gallup. Comment below or email editor@CLOmedia.com.