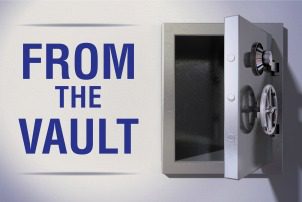 What is Learning's Role in Talent Management?
It's big, complex and impacts organizational culture.
by
May 15, 2017
This From the Vault article was originally published in January 2017 on CLOmedia.com.
The pressure to recruit and retain top talent is more intense than ever, as is the need to create a diverse, responsive and productive organizational culture. According to an October 2016 survey from ManpowerGroup, employers are facing the highest global talent shortage since 2007. As a result, learning leaders have to adopt a new mindset.
If talent management involves employee recruitment, development and management — from the time they are identified as candidates until they leave the company — learning becomes a vital thread that binds this entire system. Today's learning leaders have to look beyond traditional learning activities because learning happens everywhere. They must understand and immerse themselves in the various informal ways learning happens within an organization and across generations.
Further, talent analytics are playing a powerful new role in business; they're becoming a new center of expertise in talent management, and they must be integrated into practice and strategy to determine how learning can most effectively serve employees' needs and align talent to optimize business results. That can only happen by breaking the ties that bind. Learning leaders are constantly confronted with formidable challenges, but they're often unprepared to deal with evolving workforce dynamics head-on because they're bound by conventional methods.
For example, learning leaders often see that an approach that relies solely on live event-based learning sessions does not consistently meet development needs for their global and multigenerational teams. And metrics, such as hours of training per employee or number of programs offered per year, are no longer relevant to evaluate employee development or engagement. Organizations can no longer afford to rely on trickle-down learning, developing senior managers with the expectation they will transfer that learning to their direct reports. That expectation is not always met, and it leaves the most vital swath of front-line employees — who interact with customers, sell products and provide services — with few if any development opportunities.
Instead learning leaders have to evolve technology-enabled strategies to meet development needs for an increasingly diverse population, promoting a relentless pursuit for information and innovation; this ensures that employees cultivate different expectations for learning. With an abundance of online search tools and helpful content from sources like TED Talks and Harvard Business School Publishing, today's learners have little patience for one-size-fits-all instructor-led workshops or poorly designed MOOCs. Learning must be as scalable and as easy as watching a video on YouTube, as well as be engaging and informative. Thus, with a combination of great content and great technology, learning leaders can reach every employee in a personal and meaningful way.
Effective learning is cost-effective and scalable; it provides learning leaders with the ability to curate and communicate relevant content across all levels of the organization. Further, a new approach to learning programs must include front-line managers and employees with a focus on their current and future needs. Along with hard skills training to support their professional development, learning programs must feature soft skills learning, as research has consistently linked emotional intelligence to individual and organizational success.
Having set the expectations and detailed what is required to have an impact, the learning-powered talent management conversation shifts to how to measure that impact. A March 2013 Talent Imperative report from Forbes Insights and BMO Harris found fewer than 1 in 10 executives from midsized private companies say their talent strategies are intimately aligned with overall strategic planning. The data is a bit old, but little has changed; talent teams that don't collaborate means vital talent data does not move through the system to inform critical decision-making.
Learning is an integral part of talent management. It must be systematic and fully integrated to optimize business results. Learning leaders can prove the value of effectively developing employees throughout the talent lifecycle by demonstrating that every strategic business priority has a measurable learning angle.
Measuring learning and development activities can prove a positive return on an organization's investment by decreasing onboarding time, increasing customer satisfaction, boosting sales revenue, improving retention rates and increasing employee engagement. A lack of appropriate data and analytics represents a missed opportunity to fully evaluate employees' learning needs and better serve the organization. Thus, learning leaders must ensure all talent data and analytics are aligned throughout the system by establishing learning objectives that intersect with the organization's collective priorities.
Juan Ruiz-Hau is the chief learning officer for SurePeople, a global, cloud-based talent solutions company. Comment below, or email editor@CLOmedia.