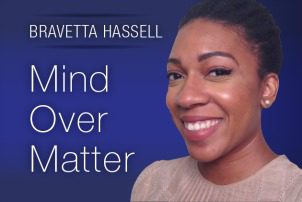 Want to Be a Success? Be Like Stephen Curry
Curiosity could be the performance enhancer leaders have been looking for.
March 6, 2017
Workforce Editorial Director Rick Bell recently shared an article on Golden State Warriors guard Stephen Curry that I'd like to share with you. Even if you aren't a basketball fan, you've likely seen Curry in any number of commercials showing off his dribbling or shooting skills. Or perhaps you've heard about his daughter Riley adorably stealing the show at a number of his post-game press conferences.
Anyhow, in the article, an excerpt from the book "Head in the Game" by Bleacher Report's Brandon Sneed, the author shares part of the secret to the 28-year-old Curry's success: strobe goggles that sharpen his ability to focus, a tech-powered training tool used during shooting and agility drills, and a sensory deprivation chamber. Each of these "secrets" boils down to one thing — brain training.
On Sensory Performance Technology's website, Curry explains that the goggles, which flash black and white, create sensory distractions that he has to work through during dribbling and passing drills. [See video]
Fitlight, the tech-power training tool, takes a bit more word count to explain, but I'd liken it to the principle behind the visual field tests one might take at the ophthalmologist's office. The system includes "a bunch of palm-sized discs on poles — or just stuck on the wall, or placed on the floor," Sneed writes. Set alongside Curry as he goes though dribbling drills, or placed on the court, his trainer Brandon Payne controls them with a wireless remote. When Payne triggers a certain disc — they can be set to different colors —Curry has to respond with certain moves or take certain shot based on the color he sees. Talk about stressful, but also fun.
Then there's the sensory deprivation chamber, which Curry told ESPN in 2015 he floats in at least once a week. The tank is filled with thousands of pounds of Epsom salt in "skin temperature" water, Sneed writes. "The idea is to completely remove any and all physical sensation, leaving only you and your mind."
He wrote that though Curry doesn't go too deep about the experience, the Warriors' guard said the tank gets him away from the demands and stimuli in the world. Researchers liken the sensory deprivation chamber experience to reaching peak meditative state, Sneed writes, which supports any intuition you and I may have about the loving our brains get when we shut out all of the noise around us.
Of the tools Curry uses to enhance his performance aside, what resonated with me and what Sneed briefly touches on, is what got Curry to this point: his intelligence, curiosity and fearlessness. He is unafraid to ask questions and try new things. Curiosity, a willingness to take risks and an acceptance of possible failure is fundamental to learning and growth.
NBA Hall of Famer Wilt Chamberlain also was willing to take a risk. He might have scored even more points in his career had he taken to the underhanded "granny style" of free throw shooting made popular by another Hall of Famer, Rick Barry. According to Sports Illustrated, the technique helped Chamberlain shoot 61 percent from the line during the 1961-62 season — a career best. Still Chamberlain's adoption of the granny shot was short-lived because he said it made him feel awkward.
For all the things I do and don't know about basketball, I see nothing awkward about Curry's presence on the court. Still, however awkward he may have felt that first time trying out any or all of the gadgets and brain training approaches, in the name of curiosity, and I'd assume a passion for excellence, he leaned into it. It also didn't hurt that he's had someone cheering him on, so to speak, in those moments, possibly serving up even newer gadgets and innovative approaches for the Golden Boy to consider.
There are workers who could be killing it for your company the same way Curry does on the court for the Warriors. But only if learning leaders deliver learning that makes those employees want to dig deeper, to get cozy with discomfort and explore the bounds of their ability. That will require some curiosity and courage on their part, and it will require the same of you, the learning leader.
It sure helped Curry's game.
Bravetta Hassell is a Chief Learning Officer associate editor. Comment below or email editor@CLOmedia.com.