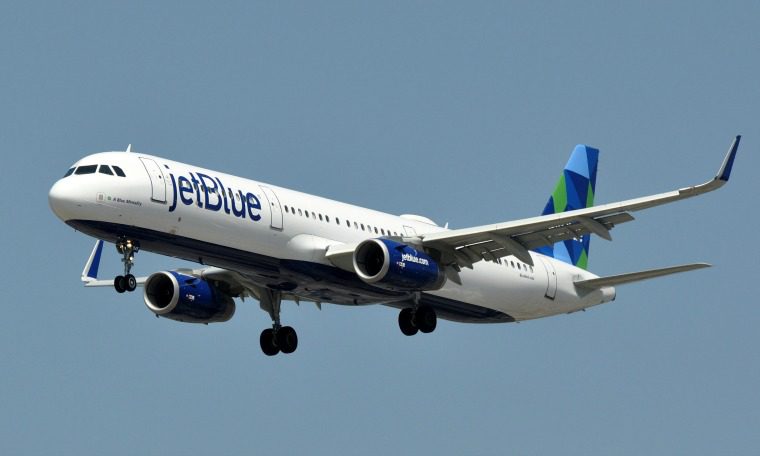 Paid Degrees at JetBlue Boost Engagement, Lower Attrition
JetBlue is helping crew members take off.
November 30, 2016
JetBlue celebrated the first graduates from its JetBlue Scholars program this past September. In the initial class, 50 employees received their college degrees on the company's dime thanks to a partnership with Thomas Edison State University. To be eligible for the program, employees must have two years of tenure with the company, be in good standing and have a minimum of 15 prior college credits.
JetBlue makes previous college credits a requirement because they want their employees to have a learning foundation in place. The goal isn't to teach them how to learn, but help them reach that next level, said Bonny Simi, former vice president of talent for JetBlue and current president of JetBlue Technology Ventures. The program is intended to allow employees to pursue their education at their own pace. In the future, the company will also make self-directed courses available to those with no college experience, so they can become eligible for the program later.
Currently, 440 students are enrolled, and more scholars are added each month. The upcoming term, which starts in January 2017, is expected to have 750 students.
JetBlue Scholars is not a tuition reimbursement program, like those at Starbucks or McDonalds. In those programs, the student pays the tuition up front, which not everyone has the money to do. "This is fully paid college," Simi said.
The program is just getting started, but the impact on workforce engagement was immediate. Throughout JetBlue, employees appear to be better connected to the company, its mission and their jobs when compared to those who have and have not enrolled in the scholars program.
There also has been a drop in attrition rates. Turnover rates across all departments had reached up to 40 percent in the past. After the program's implementation, attrition has been cut by more than half, and that, Simi said, is being conservative.
The majority of employees are not necessarily taking advantage of the program to be promoted, she said. Many are doing it to finish what they started years ago, and to be a role model for their kids and grandkids. "We don't want people at JetBlue feeling stuck," Simi said. She acknowledged that some graduates may look elsewhere for jobs once they have a college degree, adding, "If this allows them to move on, that's fine too." For other employees, a college degree will make them eligible for new jobs within the company, allowing some to move up to supervisor or management positions.
JetBlue's mission was to "bring humanity back to travel," which Simi said they have succeeded in doing. Now, the company aims to "inspire humanity." The JetBlue Scholars program is the first leg of that journey.
Alice Keefe is a Chief Learning Officer editorial intern. Comment below, or email editor@CLOmedia.com
Related Articles
Webinars