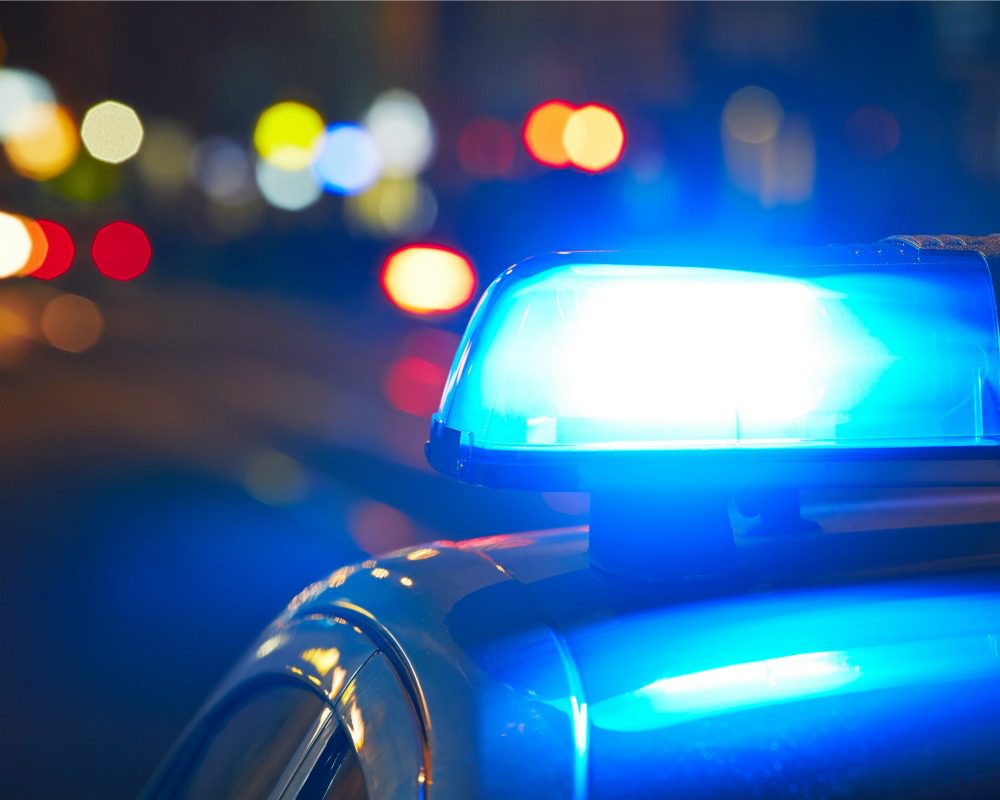 Montgomery Police Learns From Its Ugly History
An Alabama police program shines a light on civil rights-era police brutality.
July 7, 2016
When Kevin Murphy was a young police officer in Montgomery, Alabama, in the '80s, he encountered many citizens who were immediately hostile and distrustful of him, even if he was there to help. "I knew where it came from, but it was still surprising," he said.
Montgomery has a long history of segregation and violent clashes between white authorities and black citizens. The local police force was used to enforce unjust laws and "keep blacks in their place," Murphy said. This culture of abuse gained national notoriety in 1955 with the Montgomery bus boycott after Rosa Parks refused to move to the back of the bus, but a litany of bias-driven events reaches back for years.
Many of the most egregious events happened before Murphy was born, and he didn't understand the intensity of emotion the community still held toward police officers decades later. He tried asking older officers who'd been on the streets during that time, but they were reluctant to discuss it. So he did his own research.
In the years leading up to 1955, he found stories of lynchings, shootings, cover-ups, jury nullifications, and white criminals being exonerated of crimes against black citizens. During the civil rights movements, there were more famous examples, including the beating of civil rights activists in 1961 by a crowd of 1,000 whites carrying rocks, bottles, and even pitchforks while police did nothing to intervene.
Decades later there was the chilling example of Bernard Whitehurst, a black janitor who while walking home from work in 1976 was shot in the back by white police officers who had been looking for another man accused of robbery. When the police started chasing him he ran, and that was enough, Murphy said. "Back then, the law authorized the use of deadly force against a 'fleeing felon,' " he said.
Murphy wasn't sure which was more upsetting, the brutality of the stories or the fact that he and his peers were unaware of these events and how they shaped interactions between officers and local civilians.
In 2011, 25 years later, he was sworn in as chief of the Montgomery Police Department. One of his first moves was to commission "Policing in a Historic City," a class for all current and incoming officers to make them aware of the city's history of bias in policing. "I wanted to show them an unsanitized version of our history that would expose them to the dark reality of civil rights era law enforcement."
The learning program was a bold move that would challenge every officer to acknowledge mistakes from the past in order to change their behavior in the future. In developing the course, Murphy's team would not only improve the culture of policing within the force, but also it would help to alter the public's perception of their role within the community over time.
Lessons From the Past
The day-and-a-half long course was designed with archival data on landmark cases that would highlight decades-old transgressions involving race in the nation and in the city. Officers learn about civil rights history and national examples of bias in policing, said Lt. Stephen Lavender, who has taught the course for the past five years at the Montgomery Police Academy. The stories include the death of Emmett Till, a 14-year-old African American boy who was lynched in Mississippi for reportedly flirting with a white girl in 1955 and the death of Michael Brown, the unarmed black 18-year-old who was shot at least six times by a white police officer in 2014 in Ferguson, Missouri.
There are specific examples of bias by the Montgomery police, including the Whitehurst Case, the 1961 Freedom Riders attack, and the story of Todd Road, when two plainclothes detectives raided a home where a family was gathering for a funeral in 1982, claiming to be looking for a person of interest. The officers were attacked until back-up officers arrived who subsequently arrested mourners and purportedly abused them in custody. "That event split the community and created tremendous distrust that has lasted for years," Murphy said.
In the second half of the course, officers take a trip to the Rosa Parks Museum in downtown Montgomery. There are also class discussions about bias based policing. Lavender said originally the course was supposed to last one day, but discussions were so compelling he decided to extend it. "I wanted them to be able to express their opinions and share different points of view based on the questions we asked without feeling rushed."
Officers watch a series of video exchanges between police officers and citizens, then vote whether they strongly agree, agree with reservations, disagree with reservations or strongly disagree with the officers' behavior.
"It's interesting to see how their upbringing shapes their perspective," Lavender said. These exercises spur discussions and even arguments over who is right, and what is considered appropriate behavior for an officer. Sometimes close friends find themselves taking opposing views, leaving him to mediate.
Still Relevant
Lavender, who is African American, has had many experiences in his own career where he didn't understand the disdain he received from citizens in the neighborhoods where the Todd Road and Whitehurst incidents took place until after he took the class. He now uses his experience to help his students understand why it's so important for officers to know these events and to take them into account when engaging with citizens.
He also uses the class to gain additional insight into how new officers might behave on the job. "The class helps us understand their personal beliefs before they hit the streets."
Devin Douglas completed the course this spring. Douglas, a white woman in her 20s, was born and raised in Alabama. She said her generation is a lot more open minded than her older peers. Going into the class, she felt that race wasn't really an issue. Like Murphy and Lavender, she was educated about civil rights in school but she had never heard the stories of how local officers were involved in some of these incidents, or thought about how those events have repercussions today.
"It was surprising, especially when you could tell that some officers wanted segregation while others weren't sure what to do," she said. Completing the course made her realize how important it is for these stories to be told even though many of them occurred decades ago and don't shine a positive light on the police department's history. "We have to know what happened so that history doesn't repeat itself," she said.
She's only been working as an officer for a short while, but she said the class is helping her and her peers be more thoughtful about how they interact with people. "Because I'm white and I'm in a uniform, people see me in a certain way," she said. "The only way their opinion of us is going to change is if we handle ourselves differently. This class is helping us do that."
This is exactly the effect Murphy and his team hoped for. "Being an officer isn't just about being a tough guy," he said. "It's about being a human being who is calm and careful and thinks through their actions."
The course is having an impact. There have been fewer complaints about police behavior since it was implemented, and it has helped bridge the customer service gap between citizens and the Montgomery Police Department. "The officers give the course rave reviews, and the community is benefiting," Murphy said.
"Everyone needs to find their own watershed moments — and every agency has them," he said. "It will be painful at times, and people will resist, but we've made these errors in judgment, and now we need to learn from our mistakes."
Sarah Fister Gale is a writer based in Chicago. Comment below, or email editor@CLOmedia.com.