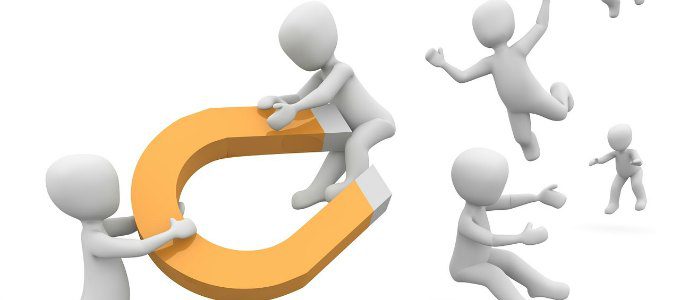 Make Your Company a Magnet for Millennials
Here are 10 tips you can use to give millennials more of the development, meaning and efficiency they want at work.
November 6, 2015
As millennials flood the workforce, companies are seeing a massive drop in employee engagement — the lowest it's been in the past eight years. Why? Perhaps because 21st century employees are different from those in previous generations — such as their attention spans, how they consume content and how fast they'll leave an employer they're dissatisfied with. Further, replacing them is a massive challenge costing companies billions annually.
Millennials look for companies that align with their core values. Don't repel young talent; retain them by considering the following:
Millennials recognize that professional development is the pathway to success. According to a recent survey from Kleiner Perkins Caufield & Byers, training and development is the No.1 perk millennials seek when evaluating prospective employers. This generation is clamoring to advance professionally, and they don't want to wait for the slow climb up the corporate ladder — they want to take a rocket ship.
Nothing is more important to millennials than doing work that matters. Millennials are on a constant search for meaning, and they're demanding it more than ever at their jobs. Educate employees on why a company exists and what it's doing to help others; that will increase the organizations chances to retain young talent.
Millennials demand autonomy to do their best work. Today global businesses run with just a laptop and an Internet connection. More than wearing a suit and filling up a seat, millennials know success comes from putting in the effort to get outstanding results — no matter where they are, what they're wearing, or what time they clocked in.
Millennials don't want to play by the rules. And that's good for business. Today's millennials understand there's always a faster, smarter, better way to do things. They're born hackers, always on the lookout for the next smart-cut or workaround. They know that getting more done in less time is the greatest chance they have at shaping the businesses of tomorrow.
Too much information? To a millennial, there's no such thing. Millennials can't get enough communication. A generation of info junkies, the millennials are hooked on how-tos; they're programmed to seek out answers, and ruthless when it comes to demanding honesty and authenticity.
Here are 10 tips on how to give millennials more of the development, meaning, autonomy, transparency and efficiency they want at work:
Create learning in short bursts. Traditional learning is too slow for today's employees. Rather than long videos and boring lectures, use a microlearning-based approach to make content easily searchable, accessible and consumable on the job.
Personalize training. Too many employees waste time on training they don't need, failing to get the skills that actually help to make them more productive. Personalize learning paths for employees around the skills they actually use everyday.
Rethink management approaches. More than bosses and managers, millennials want coaches and mentors. Adopt this mentality to foster a learning-driven culture.
Teach mission during onboarding. Instill a company's mission and vision in a clear, uniform and inspiring way during the onboarding process, celebrating the company's history and values to new hires who are still fresh and excited to be joining the ranks.
Help them learn by doing. The entrepreneurial way is to shoot first, aim later. Make relevant learning content available at the point of need, and provide realistic practice opportunities so acquiring new skills simply becomes part of doing the job.
Offer a wide range of skills. Make training available on soft skills from like negotiation and innovation, to hard skills like SEO or digital tools, and train millennials like they're the CEOs of themselves.
Update content continually. The skills needed to do good work today are evolving constantly. Make sure learning materials are up-to-date with high-quality training, particularly on digital tools that expire fast.
Put learning in the workflow. Abandoning the task at hand to go learn a new skill or technique is not efficient. Make learning available whenever and wherever employees are working — at the office, in the field, at home and on mobile devices.
Educate employees about the business. How does the company make money? What deals are in the works? How are the economics of the organization evolving? The more materials employees have on how the company functions, the more invested they'll be.
Make real-time announcements and updates. Without the most recent information, employees are incapable of making the best decisions possible on the job. Keeping employees educated will have a direct impact on their engagement and performance.
Related Articles
Webinars