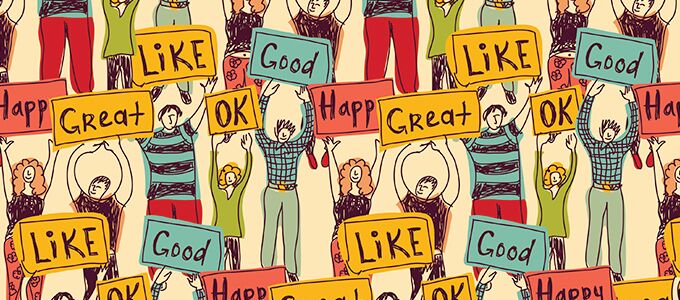 Hard Arguments for Soft Topics
To make the case for soft skills training, learning leaders may have to embed it with more readily accepted hard skills development.
September 24, 2015
Misha McPherson's job as senior director of sales enablement is to be sure the sales team at Web and mobile analytics company Mixpanel is always on top of its game. So she asks herself, "What things might hold a sales rep back?"
These roadblocks could include challenges around how people work together, so McPherson creates programs where team members can practice empathy. But she said could never flat out say empathy. If given the choice between teaching empathy and teaching sales representatives how to sell a new product, empathy would lose.
Soft skills don't always get the respect they deserve, and McPherson said she often has to build them into bigger programs around hard business skills. "They have to be there because they're vital to creating a vibrant culture and a vibrant company, but they have to be mixed in with other things."
Previously, McPherson built programs about competitive landscapes, such as how to sell a product on social media. But now collaboration and empathy topics are built in. Individuals who don't normally work together form teams, and they're given tasks such as coming up with tips and tricks to use Twitter as a social seller. "Once they start doing that, they get better at it, and once they start getting better at that and start feeling good about it, they start to do it in their day-to-day life," she said.
She said these types of group sessions make it much easier for people to work together when there's an issue or a problem and when there's an idea.
Aside from executive resistance to soft topics, learning leaders might avoid certain topics either out of ignorance — they don't know how to do it — or they don't believe it can be effectively taught in a structured way, said Ronald Porter, senior client partner at Korn Ferry, an executive search firm.
Leaders might even think that smart employees will improve their personal growth or development on their own. He said this kind of thinking conforms to a subset of leaders who have probably always existed, but their numbers are growing smaller and smaller.
Another group of leaders might not develop their employees' soft skills because they don't have time, such as a private equity firm headed to a liquidity event within a few years. In that scenario, leaders may not be thinking long term, which is necessary for workforce development. Still, others might think they can go to the job market rather than grow and develop their own staff.
Further, there's a sense that the less influence an individual has in an organization, the less their soft skills need to be developed. But Porter said the more employees a single person manages, the bigger the payoff there is for developing soft skills.
At companies like Farmers Insurance Group, even the most entry-level employees like phone staff receive soft skills training on topics like critical thinking. These workers aren't in leadership positions, but they still need critical thinking skills to effectively assist customers.
Annette Thompson, senior vice president and chief learning officer for Farmers Insurance, said these employees need soft skills "to empower [them] to make the right decision for the company."
Tough Topics
Diversity is an increasingly popular training topic. At Mixpanel, diversity is also a metric that is released to the public. McPherson said the CEO wants to avoid having the typical young, white, male tech company workforce.
However, she said she wouldn't create a session that's specifically about, for example, how to handle older people. One way the company builds diversity into workshops is incorporating empathy into learning programs. Employees are put in as many different situations as possible, so they have to work alongside those with whom they wouldn't normally communicate.
Thompson said until recently, Farmers Insurance avoided teaching diversity and inclusion because of the time it takes to develop appropriate training that is sensitive to the terminology used during discussions.
Miseducation Merits Change

When educational systems fail students, what does that mean for workforce education?

In his book "Excellent Sheep: The Miseducation of the American Elite & The Way to a Meaningful Life," William Deresiewicz discusses the disservice the current education system does to students, especially in elite or Ivy League schools. After a combined 24 years learning and teaching at Columbia and Yale, he has seen how higher education can limit thought.

Extensive admissions processes mean children's lives have to be engineered at a very young age to prepare them for acceptance to a top college. That, he said, creates a certain kind of person. Students learn 
"how to make the grownups happy," which means getting straight A's and participating in a number of extracurricular activities.

But that's not the same thing as learning how to think."In fact, in many ways, it's the opposite," he said. Creativity and taking time to think about what they truly want in life isn't encouraged. This can create a class of students who don't know what they want to do with their lives. "They often flounder for a long time, or they make choices they're not happy with."

After reading his book, many hiring managers and executives wrote to Deresiewicz saying that they see the same thing. "They [the people being hired are] not good at taking initiative." Deresiewicz said. "They want a lot of direction."

Also, they think about their careers with a focus on getting to the top of the pyramid. That is what success means to many people, and it can create a class of leaders who are risk-averse.

To change this mindset, Deresiewicz said more corporate cultures need to embrace risk, and find employees outside of the realms of the Ivy League by casting their recruitment nets wider. "They have to stop just hiring from the same few schools or 
preferentially hiring from the same few schools."

A better education may involve a liberal arts degree. "There are certain subjects that teach you hard skills, and there are certain subjects that teach you soft skills," he said. "A real liberal arts education does not mean 
a humanities education. It means an education in all 
the disciplines: humanities, sciences, social sciences; one that doesn't focus on teaching information, but teaches you how to think analytically, how to make arguments, how to analyze other people's arguments, how to communicate. — Lauren Dixon
Elizabeth Bryant, vice president of Southwest Airlines University, the airline's training center, said she avoids topics that involve generalizations because they can discount potential. For example, it avoids topics like if you are a millennial, you therefore will love technology or have a lot of career changes.
"There may be some trends that we can pull from, but I tend to focus a lot on individual and personal development and don't allow some of that trending to get me too sideways," she said.
When asked what topics or skill sets executives tend to avoid, McPherson said it's actually more about prioritizing the groups' time than singling out ideas that might prove challenging to teach. "Are we going to take the time to build these topics … into the harder skills? Or not?"
Stephanie Demiris, senior director of global learning and engagement at Deckers Brands, a marketer and distributor for apparel and accessories, said she is working on a development program that required reducing a long list of skills down to six blocks of leadership: social know-how, working know-how, people know-how, strategic know-how, getting work done, and courage.
Demiris said her program is about the employees' holistic journey. Rather than thinking about it in terms of courses, employees think about learning in terms of broader experiences across the development spectrum that would inspire someone to do good work. That formal course aspect represents 10 to 20 percent of the whole. The rest is about cultivating a dynamic conversation between leaders and employees and looking for opportunities to create depth and mastery in a specific role.
Leaders are required to spend 20 percent of their time developing themselves and their teams. Demiris said this time can be broken up weekly or be a few days each month as long as they concentrate on dedicated, focused goals.
Changing the company's leadership landscape also required her to go to the company's annual leadership summit to present to the top 80 leaders at Deckers Brands, teaching them the benefits of the new program and connecting these topics to short- and long-term business goals.
Creating a Learning Culture
Another way to encourage and increase the time learning leaders can spend on soft skills development requires that they first create a learning culture within the organization.
MP Learn, a program McPherson's enablement team coordinates, is an event where employees at Mixpanel learn about their individual passions. In the past, employee have talked about the history of LGBT rights for Pride Month in June, and one cycling enthusiast spoke about how people train for the Tour de France. This type of program allows learning leaders to harness the company's overall knowledge and people to get excited about learning.
Similarly, Southwest Airlines University is working on a certification program to help build up that same kind of enterprisewide, community-learning focus. This program would allow leaders in certain areas of the company to become teachers at the university. "Just because you're not a full-time instructor in Southwest University doesn't mean we might not be able to utilize your talents," Bryant said.
Leaders also can foster a strong learning culture through targeted, continual learning initiatives, specifically designed to help the organization adapt to change.
"Learning inherently is about change, and personal development is about moving forward," Bryant said. "We have to invest in the personal development of our employees in order to meet the ever-changing demands of our business."
Learning not only helps the business but also promotes change in the employees over time. Angela Sanders, senior manager at Southwest Airlines University said the company's mission statement promises "a stable work environment with equal opportunity for learning and personal growth." It also helps to have leaders evaluated on their ability to develop people, she said, and effective soft skills play neatly into this particular leadership capability.
The focus around leadership development also comes from the philosophy that "people don't leave companies; they leave leaders," Bryant said. Leaders go through intensive training that lasts for months and combines home and workplace studies. For these people to meet their clearly assigned leadership expectations, skills and tools are identified to help them do specific tasks, such as finding the right person for a job. Soft skills gained include how to maintain trust in their staff, encouraging debate and embracing problem-solving. This emphasis on equipping employees with tools for success "leads to a more engaged workforce," Bryant said.
Southwest has tracked this high engagement since 2010, and the number is in the mid to high 80s, Bryant said. She cites the company's longstanding focus on leadership and employee development as the reason. Further, this focus doesn't change based on trends in the market or economy; it's constant.
Bryant said that employees often care more about opportunity and growth than they do about pay. And with this focus comes the responsibility to provide a work environment that's rich in growth and development opportunities.
In a Fast Company article titled "7 Ways to Keep Employees Happy," Southwest Airlines' ongoing training in leadership and career development is cited as providing employees with a "sense that there are always opportunities for learning, advancement, and the organization has an interest in having them reach their potential." The article goes on to say that this creates an environment where employees "never want to leave."
Bryant backs this up. She said employees' personal growth and development is evident in their low voluntary turnover of only 2 percent. "As an employee, if I feel valued, if I feel recognized, if I feel that my leader and my company believes in me and wants to invest in me, then I will be more engaged," she explained. "I will be more loyal. I will be more focused. I will be more in touch with who we are as an organization."