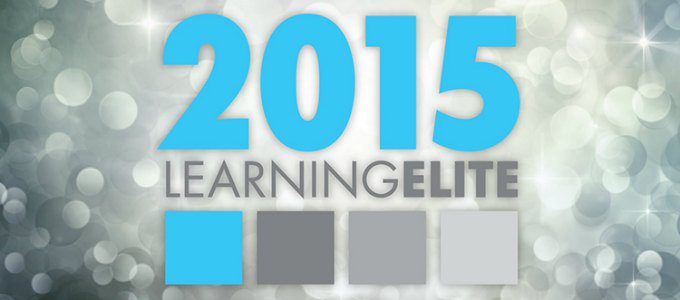 Editor's Letter: Learning's Real Reward
Editor Mike Prokopeak salutes this year's LearningElite winners, their work and their passion.
May 14, 2015
There are many things that set the best learning and development organizations apart but one makes them truly distinctive: passion.
As you'll see in this issue, the 68 companies that achieved the coveted Chief Learning Officer LearningElite benchmark this year are a case in point.
They are visionary and strategic, able to consistently hone in on important organizational objectives,develop a dynamic learning strategy and marshal resources to deliver remarkable results.
Recognizing just how important effective leadership is to employee engagement, Nationwide Insurance developed a strategy to boost poorly performing leaders. The L&D team identified the bottom quartile of leaders and delivered targeted, one-on-one coaching that moved 93 percent of them up the ranking. The result? One-third of the work groups they lead are now performing in the top quartile.
A great strategy is only as good as its related tactics, however.
At Deloitte, the consulting firm's corporate university has created an integrated network of tele-classrooms that link 90 percent of the firm's 65,000 U.S. employees across 24 hub offices. Using technology, Deloitte can train three to four times more people per session, providing scale to effectively bring widely dispersed employees together around shared goals.
Great learning organizations also recognize how critical leadership commitment is to their success. That commitment starts with funding a learning budget, but great companies enable leaders who are truly committed go further.
The best learning organizations also relentlessly monitor and measure their activity. L&D leaders at Defense Acquisition University, the education arm of the U.S. Department of Defense's acquisition workforce, measure everything they possibly can. All that data is collected in an assessment that precisely documents what the 5.2 million hours of formal training last year brought to the organization.
Measuring learning's efficiency is critical but so is a focus on business results. After dangerous winter weather adversely affected global logistics and delivery company UPS's results during the 2013 holiday season, the company's learning and development team set up employee forums to solicit ideas about how to prepare for the next season. They identified 37 responses and picked the employees who suggested them to participate in the Peak 37 group to ensure business results didn't suffer during the critical holiday season.
Dedication and excellence in all those areas is really just the beginning. What really sets the best learning and development organizations is their passion. It's the deep sense of purpose that drives what they do and why they do it. It's not just intellectual or financial. It's emotional; an unmistakable and authentic feeling that suffuses their work.
You feel it when business executives join the L&D team from Vi at the annual LearningElite gala to celebrate their success. Every year, no matter where they rank on the list, an excited whoop rises from their table as their name is read aloud.
You see it when members of the L&D team at Qualcomm, this year's No. 1 company, playfully mug and pose with their LearningElite trophy, clearly basking in the well-deserved euphoria that comes from pouring your heart and soul into something and seeing it recognized.
As we've written many times in these pages, learning and development is a business discipline — one that is just as precise and serious and significant as finance, marketing or accounting — but it's also much more than that. There's a warm feeling that comes from seeing individual employees achieve their goals and organizations improve their results, said Kimo Kippen, chief learning officer at Hilton Worldwide (No. 3 on this year's list).
Congratulations to all 68 companies that made it onto this year's list of LearningElite organizations. Your passion for learning is an example for all of us.