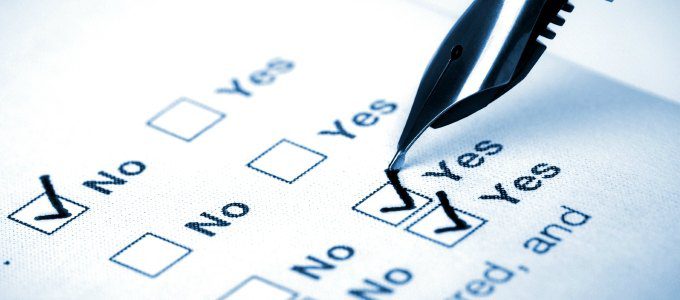 Count on Competencies
Connect learning to business using competency-based assessments that link talent acquisition and performance with development.
May 7, 2015
Competency-based assessments give organizations the ability to accurately understand workforce capabilities and help chief learning officers demonstrate the effect learning has on the company's core business. These assessments draw a direct link between education and results by answering a fundamental concern managers have about their employees: Can they successfully do their jobs while facing pressures in the working world?
How many times have executives hesitated before making a hire they desperately need? The candidates look great on paper, have the right background and good soft skills. They got along well with the team, and their experience is a solid match for the job's requirements. Despite that, the executive is uneasy. At the end of the day, the data says little about how the candidates will actually perform once the job is theirs.
Whether a leader is hiring or considering an internal candidate, traditional evaluation techniques —with their focus on résumés, interviews and testing —do little to address the problem. Without predictive information at hand, managers must make educated guesses when they fill open roles.
Competency-based assessment is changing that. By measuring an employee's ability to perform in circumstances more closely aligned to the job than the classroom, it allows managers to identify true solutions to the demands they have to meet.
Competency-based learning isn't new. Educators at all levels —from elementary schools to graduate programs —are paying increased attention to the idea that learners should move forward based on mastery of a subject rather than class hours and traditional test scores. Last year, the U.S. Department of Education encouraged colleges to more aggressively experiment with competency-based programs under its "experimental sites"initiative. In 2014, Inside Higher Ed reported that nearly 350 institutions either offer or plan to offer degree-track competency-based programs.
In evaluating corporate education, learning executives tend to focus on metrics such as engagement and satisfaction rather than practical outcomes. Using quizzes and surveys, they gauge an employee's knowledge but not their ability to tackle the types of assignments they'll face outside the classroom. In contrast, competency-based assessment harnesses more substantial rubrics to determine whether employees can apply what they've learned in ways that achieve business goals.
Consider software developers. Top performers know a lot more than how to program. They collaborate well, effectively give and receive feedback, conduct research on their own and are innate problem-solvers. Such characteristics can't be evaluated by a test or code review. A competency-based assessment looks at developers'complete package of technical, strategic, business and soft skills, in addition to measuring how well they can code.
Using tools such as Talentbuddy, Gild and Codility, software development managers are putting competency-based assessment to work as they face an increasingly competitive market for talent. Today, technology evolves so quickly employers cannot, in confidence, measure a candidate's potential solely based on their work experience or technical skills. How they've applied those skills in an agile environment under tight deadlines, how well they've interacted with fellow team members and stakeholders are also critical considerations.
One approach is to create rubrics that subject-matter experts and mentors can implement. In academia, rubrics are often complex and require a significant investment in training before instructors are ready to take advantage of them. In the corporate world, rubrics have to be lighter and more akin to job-performance assessments in order to be workable. Instructors must be able to learn them quickly and consistently apply them in ways that reflect the demands of the work world.
For learners, the combination of practical focus and close contact with mentors results in the development of a complete skill set, one that readily translates to the business world.
Competency-based assessments are more labor-intensive than traditional assessments. They require working professionals to review a learner's work and evaluate it in the context of actual jobs. That's a more complex proposition than determining whether a learner can code with JavaScript or craft a keyword-rich blog post. Subject-matter experts and mentors ensure the learner masters a topic in a way that brings value to the organization. Carefully designed rubrics can streamline the process in a way that is repeatable and scalable.
Assessment based on competency helps connect what happens in talent acquisition with what happens in talent development. It's becoming a foundational tool for CLOs as they face increased pressure to deliver accurate assessments of workforce potential and strategies to ensure workers can perform under business pressure.