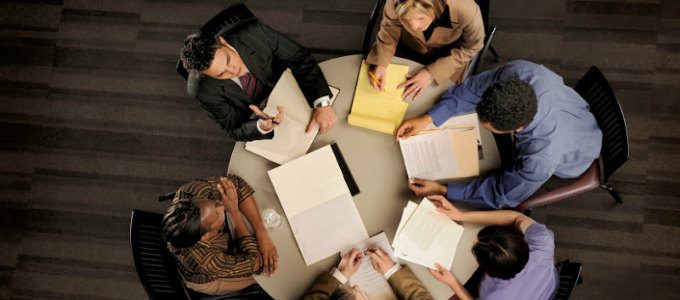 Diversity: Catalyst for Corporate Culture and Value
Diversity is more than hiring and tolerating those who are different. It's celebrating and valuing all people for those differences and the benefits they bring to an organization.
May 1, 2015
Global leaders face the daunting task of creating an inclusive culture in the workplace. They are faced with a dilemma of trying to do this while increasing shareholder value. This can only happen when employees feel safe to bring their whole selves to work, which fuels engagement, drives innovation and results in business growth. So, what does corporate culture and company value have to do with diversity?
When a corporate culture is inclusive, meaning it values differences and drives deep insights into global cultures, then the business will have talent systems that measure how all talent is recruited, retained and advances. Additionally, the organization puts systems in place to gather the intelligence needed to win in a global economy.
As a global leader, value creation should be at the top of one's list to ensure success. According to Torben Rick in his blog post "No Value Creation without Culture — Corporate Culture is the Glue," value creation is a better management goal than strictly focusing on financial measures of performance. Rick quoted the CEO of Fireman's Fund, Lori Fouché saying, "Culture is the glue that holds an organization together. It helps guide all the decisions, how you behave and act. You can pick whatever strategy you want but how you go about doing it is the difference between, oftentimes, success and failure."
In Jessica Rohman's blog post on workplace culture, she makes the case for creating a culture where employees feel valued through everyday business practices — such as recruiting and hiring processes, the reputation of the brand and even the way a company's strategy is executed. All of these things play a part in the effort employees exert and ultimately their decision to stay or go when faced with other opportunities.
Building and fostering a culturally diverse workplace is not easy, but it is necessary. Good global leaders know that they must be willing to do some work that others will not to ensure that each employee respects the cultural diversity of their co-workers. Establishing a good workplace culture that is founded on respect is key to building a high-performing team. Ask yourself these key questions of your talent and development systems and processes:
Are our processes working to create a culture in which global leaders thrive?
Is cultural difference from every corner of the globe acknowledged and welcomed?
Do your retention and development efforts lead to career advancements for your global workers?
Diversity is more than just a company's hiring practices and the types of employees that occupy a seat in your building. It is more than tolerating those that look, act and seem different. It is celebrating and valuing all people for who they are regardless of race, gender, age, religion or sexual orientation.
Diversity in the workplace should start with you. It is true that supervisors and leaders should take the lead, but imagine if every employee thought took responsibility to lead in this area. It would be a much easier task to build an organizational team that values diversity and fosters an appreciation for diversity among co-workers. This would be a catalyst for creating an inclusive corporate culture and ultimately company value for shareholders, employee and customers alike.