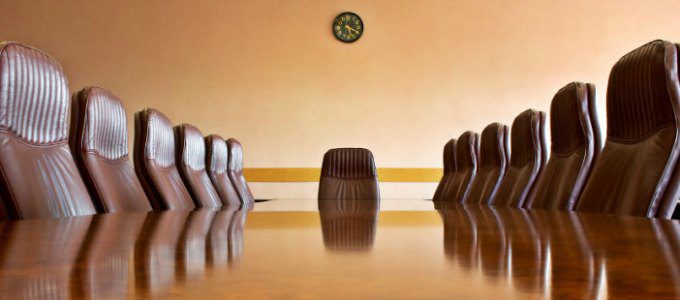 Satiating Survivors Post Lay-Off
If your company just shrank in half thanks to layoffs, make sure you retain employees still on the payroll through engagement and career planning.
September 18, 2014
I dare you to Google "layoffs." If there's anything that's going to put a damper on the day, it's finding out just how many companies are threatening to scale back their workforces, even when the economy seems to be bouncing back.
Just a sample from a search on Wednesday: 75 of the 115 employees at Comcast SportsNet Houston face unemployment; BP Alaska plans to cut 275 employees by next year; and Microsoft,which has sent 13,000 workers packing since July, says 5,000 more will be gone over the next six months.
But Comcast, BP and Microsoft are all pretty big companies, which means plenty of employees will still be at their desks, even though the cubicle next to them is empty. In times of severe layoffs, how does an organization keep its survivors – and their skills – onboard?
According to Dave Denaro, vice president at outplacement service provider Keystone Associates, it's all about keeping up engagement, an objective that's already in a learning leader's job description.
As if shrinking the number of people in an organization isn't enough to disrupt workflow, those still employed but disengaged with their jobs won't be as productive. "You may have cut down from 200 people to 100, but instead of 100 people you only have 50 because they're working half time," Denaro said.
When it comes to post-layoff engagement, learning leaders are orchestrators. Not only can they teach executives how to pep-talk a shrunken workforce back into the swing of things, they can develop a culture to curb the ugliness the ugliness of layoffs.
When a company puts together a restructuring plan, it should align with an engagement plan. Learning leaders should take charge of this, even though the whole process is a team effort. Denaro said the top company leadership, employee managers and the employees themselves must have a stake in the plan:
Top leaders should be transparent. This includes divulging what's in the future for the company – for example, will there be more layoffs – or offering tutorials on how the organization functions as a whole. "A lot of folks don't know how their company makes money," Denaro said. Learning leaders should get their executives to communicate more with employees about sales goals and business objectives because the more people feel informed, the more engaged they'll be.
Direct management must align employees' strengths, interests and goals with what needs to be delivered by that department and the company overall. Teaching the skills to do this requires one-on-one conversations that act as an example for direct managers to start one-on-one interface with their direct reports. "It's not about titles or promotions," Denaro said. "It's about strengths and interests."
Employees, having received the guidance from their front-line managers and been informed by top executives, have to do their own career planning. Getting them to do it falls on the learning leader, who has to encourage employees to focus their goals around their career and strengths, not necessarily on what job title they want next.
Engagement also plays into a company's retention efforts. The people who remain after a layoff are the "desirables," but if the company gets rid of employees without engaging those left behind, those employees may jump ship. Denaro said since the recession, LinkedIn makes it very easy for desirable but disengaged employees to casually search for a new position – and hiring companies that contrast with organizations jettisoning employees to continue recruiting.
"These people are literally free agents," Denaro said. "The L&D people could be real business people by raising the flag and warn of disruptive activity coming toward the business and take steps to pre-empt it and…to make people engaged so they'll get the (recruiting) calls, but turn the calls down."
Related Articles
Webinars