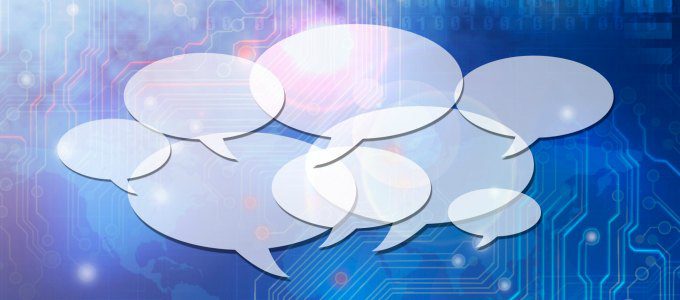 How Millennials Are Redefining Their Careers
A new attitude toward careers will require the cooperation of the education system, government policy flexibility, workforce support and young people's passion.
July 3, 2014
I've been an editor at Chief Learning Officer for nearly four years, and people are often shocked to hear that. Many millennials would have already hopped a few times by now. On the other hand, many have been unemployed for much longer. It's a strange time to be starting your career. The graduation-to-job path has been muddled, and while education is failing in some ways, it's preparing some talent to fill critical roles, causing organizations to fight to hire and retain these stars.
To further discuss millennial career planning I interviewed David Pattinson, who runs David Pattinson's American Future and is devoting his career to finding out how the U.S. can better prepare young people for the workforce, and then lobby policymakers to make changes. We discussed job trajectories, how millennials define it and what they need from leaders in their lives to fulfill their professional dreams.
Let's talk general career planning. How do millennials tackle career planning?
Right now I think they don't tackle it. I think they just fall into jobs. That's the whole point of this tour, that careers need to be more thought out. Jobs are scarce now due to limited growth, we have a higher debt burden than previous generations, we face unprecedented global competition for jobs and our parents are also living longer beyond the age of retirement than ever before. There is therefore more pressure on millennials to be in the right career.
What's good about career planning?
So much access to information. Technology allows us to access information nationally and globally. We can share information easily, and those who have info about career opportunities are more likely to share it than hoard it. We're a sharing generation.
What's bad?
Universities are disincetivized to help people into careers because they're paid up front and compensation is not tied to career outcomes. Also, labor laws make it difficult to fire employees, making employers risk averse. While consumers move swiftly, the job market does not react as quickly. The job market significantly trails the consumer market.
Is this different from how generations before them approached career planning?
Yes. There are key differences. Today, we're competing with a worldwide supply of labor. We compete with China, India and South America, whereas before we just competed with people in our own town/city. Labor has increased exponentially with the growth of the Internet, but the number of jobs has not increased commensurately with the labor. Secondly, more people are going to university so we have a smarter labor force for the same standard of jobs. In 1970, 1 percent of taxi drivers had a university degree; now 15 percent do, even though cars are easier to drive! Third, our parents' generation expected to have the same job for life. Now, companies have much shorter life cycles. Individuals need to expect that they'll change jobs on a much more regular basis, and will have more jobs than their parents. That's actually a good thing in the long run because it gives the average worker more experiences to develop a greater breadth of skills while making them more adaptable to challenges.
Let's talk about different stakeholders involved in Gen Y's career planning. What do they want from their parents in the process (if anything)?
A lot of young people take career advice from their parents, which can be a mistake. Parents say, "This is what we did, this is what you should do," without understanding the fundamental changes that have taken place. Young people need to stop taking advice from groups that don't understand the new job landscape.
What do they want from their corporate leaders once they're hired?
Corporate leaders need to be accepting of the fact that neither party is here indefinitely. Employers are understandably reluctant to invest in training programs if employees are just going to leave the organization. At the same time employees need to understand that that company won't be around forever either. So employees should have the mentality that I want to be mentored even if I'm going to be leaving in a few years, but hopefully our employer/employee relationship can continue in a different form — perhaps as a client or partner.
It used to be a race to the consumer. Now I think we can have a lot more industry players who are partnering with each other, as both have mutual goals. Some of the people who work at your competitors can also be your friends. That's what young people should expect from corporate leaders when they're hired. And we need to get away from the benefit mindset — corner office, health care. Now it's about trust, rapport and a dynamic relationship.
How is career planning shifting? What can the next generation expect?
I think the millennial generation is caught in the eye of the career planning evolution storm. They're caught between the culture of jobs for life and the new culture of multiple jobs in life. The next generation will be on the other end of this wave. They will be educated in a much more customized and efficient way — hopefully preparing them for the jobs of tomorrow (as opposed to yesterday). They will tutored by their parents, the millennials, who can better advise them of how to adapt to change. Millennials who weathered the recession know what to do when doomsday comes. However, the next generation may become more insulated. Financial collapses tend to come in 60-year cycles. People who are born today will theoretically be in their 50s when the next big one strikes. The question is, will there be any money around then to bail them out?
Related Articles
Webinars