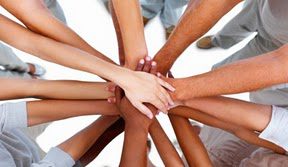 Unleash the Power of the People
Sustaining a competitive advantage in today's economy has become increasingly dependent on an organization's talent. In an environment that demands agility and innovation, learning is one of the powerful levers CEOs and other C-suite leaders can use.
By aligning the organization to the strategy, building the right mindset to approach execution with a sense of urgency and purpose, and developing the required capabilities, effective learning has the power to take an organization from strategy to results.
By investing in leadership development, leading companies recognize this reality. But with today's heightened focus on the bottom line, are today's corporate learning functions relevant to accelerate execution, impact the business and generate a return on investment? In many cases, the full potential of learning is not completely realized. However, working together with the CEO and C-suite leaders, chief learning officers have the power to change that.
Learning leaders are uniquely positioned to identify learning as a significant opportunity, partner with the CEO and senior leaders in the management team, propose bold action and maximize the value of a company's talent. Alignment between learning initiatives and the company strategy proves a critical first step.
The alignment imperative: The plan for alignment should consider the organization's strategic objectives and how learning can be deployed to navigate from strategy to execution and results. As CEOs define direction, create a business plan and set initiatives for the enterprise, learning leaders should align the learning function, operating in parallel with the organization's strategic direction.
To deliver relevant learning, learning leaders should challenge themselves to identify specific business problems that inhibit strategy implementation and then design learning initiatives that help enable success.
Strong partnerships prove critical: Strong internal and external partnerships are often instrumental in strengthening a learning leader's capability to act, overcome challenges and transform learning opportunities to designed experiences that deliver results. To identify the pivotal behaviors and capabilities, collaboration with the CEO and other key executives is essential. Meanwhile, external partners help to build a learning leader's expertise, determine how to best operationalize the strategy into learning experiences, capture internal support and maximize the potential of leadership development.
Not all learning approaches are equally impactful, however.
Learning methods matter: Leveraging collaborative, experiential methods motivates the collaboration required for companywide alignment, shifts mindsets and helps close critical capability gaps by enabling leaders to become engaged in strategic change and come to their own conclusions. This methodology better enables participants to replicate new behaviors and skills.
Learning provides CEOs and C-suite leaders with the powerful tool for change. By aligning with management and the strategic direction of the organization, learning leaders are positioned to activate learning to generate greater intangible value and accelerate success.
Per Stahle is partner and senior vice president at BTS, a strategy implementation consultancy. Ray Vigil is principal of Executive Learning Innovations, a learning consultancy, and the former chief learning officer at Humana. They can be reached at editor@CLOmedia.com.