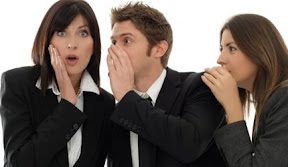 Emotional Intelligence: The Real Performance Indicator
Social emotional learning advocates have been stirring up elementary and middle schools for classroom reform through emotional intelligence training.
October 16, 2013
By Mary Camille Izlar
Social emotional learning advocates have been stirring up elementary and middle schools for classroom reform through emotional intelligence training. They say schools don't put enough emphasis on training kids to develop into emotionally capable adults. Learning math and reading is necessary, but so is handling conflict, communicating effectively and handling stress. These classes, called "SEL" for social emotional learning, are designed to help students address their emotions.
On the other hand, the business world has already come to accept the benefits and somewhat unconventional strategies of emotional improvement. Consistent human resources consulting practice has grown up around the theory that controlling your emotions can be just as powerful as skills and experience.
Emotional intelligence sounds intangible but easily relatable: entering a room with a moody supervisor is like coming in contact with an infections contagion, said Max Ghini, director of global strategy for Six Seconds, an emotional intelligence consulting firm.
"In every decision, emotions count," Ghini said. "Better engagement is key for bottom line, and emotional intelligence is greatly connected to organizational performance."
With the economic downturn in Europe, Six Seconds guided companies such as Komatsu, the world's second-largest construction equipment maker, to emotional stability, said Francesco Blasi, Komatsu's human resources manager.
"Downsizing an organization and keeping the mood sustainable is a really big challenge that we were able to win," Blasi said.
Mood and emotions might seem vague, but Six Seconds takes a data-driven approach. Blasi said Six Seconds collected information through engagement surveys and helped the company efficiently address emotional issues.
"If you talk with a CEO, they know the cash flow measurement, the revenues measurement, but what about soft skills?" Ghini said. "You need to measure the emotional state of people, because emotions drive people, and people are the core of your organization."
Emotional intelligence consultants say employers need to begin with an emotional assessment when hiring. When Vice President of Human Resources Sherry Miller joined auto dealer Park Place Dealerships in Dallas in 2003, it was not the award-winning company it is today. Turnover was bad, with the company losing 40 percent of employees overall, including 60 percent in sales.
"That was astounding," Miller said, "I asked: What type of assessments are we doing? There has got to be something that can dig into who a person really is, how they view the world."
Miller met Mike Poskey at a human resources conference that year. Poskey's company, ZeroRisk HR, uses the tenets of social science to identify emotional intelligence levels. Poskey conducts a test consisting of phrases that an individual rates in value from 1 to 18. One example would be the phrase "With this ring, I thee wed." The test lets employers see how an individual thinks and reacts.
"This is what organizations need to be measuring, in terms of job fit, is this candidate attentive to the things the job requires, can they exercise clarity in judgment? Accuracy in their thinking?" Poskey said.
Using this data, Poskey evaluates an individual's strengths and weaknesses and connects emotional characteristics to performance and overall evaluation metrics. With these tools, Miller developed a way of assessing potential hires for Park Place.
"I didn't want something that the candidate can manipulate," Miller said. "It's really very abstract but it relates to performance, it predicts how you view the world and how you handle stress."
Miller's work has subsequently reduced turnover to 12 percent for sales, and Park Place was ranked No. 4 on survey company WorkplaceDynamics' 2013 national top 150 places to work, among numerous other awards.
Improving emotional intelligence necessitates different approaches. Ed Dunkelblau, founder of the Institute for Emotionally Intelligent Learning, worked in clinical psychology for 20 years before the demand for emotional intelligence led him to consulting. He said that the basics of EI are simple but rarely practiced well.
"Recognize that attitude is a choice. We can choose to be pleasant and positive … and that positivity is more productive than negativity," Dunkelblau said.
He works with all types of issues, from difficult supervisors to uncommunicative lower-level employees and helps them develop creative problem solving. Sometimes his tactics are unconventional. For instance, Dunkelblau recommends that employees with cranky managers "try a love bomb: surprise them with gifts, appreciate their talents, catch them doing things you enjoy."
He said he faces resistance from employees who don't care enough to change their habits. Ghini, from Six Seconds, said change is the most difficult part of the process.
"It's not enough to tell people what emotional intelligence is. If you want to create a transformation, you have to implement a structured procedure." Ghini said.
Both Ghini and Dunkelblau agree that there's no one solution for emotional intelligence growth, but many challenges relate to communication and control.
"The definition of stress is being victimized — you don't have alternatives and you feel like you are trapped," Ghini said. "Knowing how to handle emotions gives people more options."
For the past two years, Lt. Col. Jen Bantner has asked Dunkelblau to work with the yellow ribbon re-immigration program that helps veterans adjust to civilian life. Dunkelblau focuses on written and verbal communication.
"We are so dependent on email and text message — how you say it might not be how the other person receives it," Bantner said. "It's also listening to someone, showing you are paying attention to them with your body signals."
The program helps prepare veterans for professional opportunities, but the workshops can be an eye-opener for family members who never received any kind of emotional training. In fact, Bantner said the more people use these skills in their work settings, the more they can improve communication in all types of relationships.
Mary Camille Izlar is an editorial intern at Chief Learning Officer magazine. She can be reached at editor@CLOmedia.com.