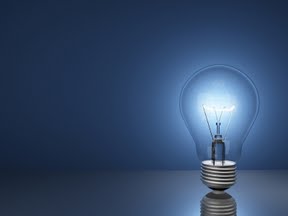 A Look at Learning's Future
A slow but steady economic recovery is driving optimism toward learning investments.
December 27, 2012
Firm spending on learning and development has been volatile since 2008, declining and recovering in reaction to the global financial crisis and its abatement. But in 2012, the economic recovery combined with a rebound in learning spending appeared to drive learning investments. When asked about their overall outlook for 2013, most leaders said they expect to continue their investment in learning management and content management systems.
Every other month, IDC surveys Chief Learning Officer magazine's Business Intelligence Board (BIB) on a variety of topics to gauge the issues, opportunities and attitudes that are important to senior learning executives. For the last several years, members of the BIB have been asked to provide annual insight into their outlook for the year ahead. This month IDC compares how CLOs feel about corporate learning in 2013 to their outlook in recent years.
Things Are Looking Up
After last year's downturn in optimism, this year more than 50 percent of CLOs are again optimistic about learning and development; they believe they have passed through the difficult economic period (Figure 1). A large number said they expect learning and development to "be integral to business growth in the next two to five years," though one CLO said: "Learning as we know it will need to change and adapt to business needs." Respondents also said they believe "the fight for talent is extremely difficult — providing learning is a company perk," and learning will be seen as important "as long as learning leaders align what they are doing to the business goals." Many see an opportunity as learning and development must "deliver smarter, more cost-effective learning transfer, not just learning programs."
However, some CLOs think "economic factors are all unpleasant." These CLOs expect a "continued lack of resources in general and change in leadership/philosophy regarding employee development."
But overall, more CLOs believe that "economic conditions seem to have hit a floor … and in some areas are beginning to improve." As a result, respondents said: "succession will increase … prompting investment in learning strategies." In addition to the economy, some attribute optimism to a shift in the U.S. political environment: "Post-elections there will be a sense of stability." Some see opportunities beyond simply development with a "focus on talent management as a whole." This includes a shift to competency-based performance outcomes.
Further, economic conditions are slowly returning to pre-crisis levels and continue to impact learning budgets. But optimism is winning out, and some funding has found its way back into 2013 budgets.
Companies expect positive contributions from the learning organization to continue, although this expectation is somewhat muted compared to last year (Figure 2).
• Eighty-one percent of CLOs expect learning to
be more aligned with company business objectives in 2013.
• Somewhat fewer CLOs believe the perception of learning within their company will improve compared with last year, but this remains at more than 75 percent.
• Sixty-two percent of CLOs also believe their learning offerings and catalogs will improve in 2013, but this is a smaller percentage than last year.
Competencies, informal learning and instructor-led training (ILT) remain the most impactful activities in learning and development (Figure 3). While ILT remains important, the impact of less structured experiences such as informal learning, self-paced and mentoring demonstrate an explicit understanding of the role non-classroom experiences have in employee development. More CLOs are making use of informal learning, and respondents said it has huge potential if supported in a smart way. In some cases CLOs mentioned the infrastructure necessary to create an informal environment. One said he uses his LMS to capture tribal knowledge.
Competencies' top position reinforces last year's findings that effective competency management represents a significant opportunity. A strong competency program has overarching benefits. One CLO said: "Accurate competency identification and learning allows departments to align more effectively with strategic goals." But the role of competencies extends beyond learning to talent management. "We are using [competencies] not only for learning, but also for hiring," said another CLO.
Some see leadership as an activity to address a deficiency. "We have had serious problems with middle leadership roles, and through additional learning and support, the positive impact should reduce the turnover and improve relationships," said one CLO.
Other key activities with significant impact are:
Instructor-led training: While informal learning is considered to have somewhat more impact in 2013, ILT remains a core component of talent development because it helps organizations leverage and share expertise.
Self-paced e-learning: Even though self-paced, asynchronous e-learning has been available for many years, it has not been widely used for non-technology topics, but that is changing. CLOs recognize its scalability and how it changes the locus of responsibility for development toward the employee.
Mentoring: CLOs see mentoring as essential to leverage organizational brain share, on-boarding and succession planning. While this requires formal relationships and activities, CLOs said they believe it will link leadership and business competencies to personal goals.
Compliance learning: While CLOs from several industries indicated compliance learning is an important activity, health care executives mentioned it several times. "New industry regulations have placed a significant emphasis on compliance learning," one CLO said. Another agreed and said: "Keeping the staff up to date with compliance from government and state organizations is the most important role of the education and learning department of our company."
Learning portals: Learning portals are new to the list in 2013 and have several value propositions inside and outside the organization. The primary goal is convenience: "Learning portals will enable everyone to access learning/updates at their convenience whether they be internal or external. These will also enable us to track, design and implement effective learning," one CLO said.
Informal Learning Needs More Attention
For the past four years, CLOs thought informal learning deserved more attention because it reflects the real world outside the classroom and knowledge that is more applicable to tasks (Figure 4). But CLOs who responded to Chief Learning Officer's survey said, "There is strong agreement on the potential value and little knowledge about how exactly to support informal learning."
Competencies reflect another area where the learning industry can help CLOs better realize value. CLOs and their staff indicate a broad need for more information on competencies. How to create a link between competencies and learning objectives and understanding the difference between competencies and performance measures are a few of the areas CLOs reported.
Leadership learning also has been mentioned as an opportunity for the industry for several years, but "I don't think we have come up with a way to develop better leaders," one CLO said.
Measurement also remains a challenge. Even though there are many new technologies and tools available, the critical component of what to evaluate remains a challenge. "Employees do not know how to design key measures," said one CLO. Another agreed: "The industry tends not to measure the right things. We need to look at metrics that will provide better information on the outcomes of learning and how they relate to business improvement."
Mobile learning is another topic that deserves more attention. "It is what we need to do now and in the future. It is not debatable," a respondent said. But how it's implemented is less clear. Some CLOs hoped the industry would provide guidance and best practices for this new learning technology. They said it's up to the industry to describe what works in this methodology, not just spread hype about it being the next big thing.
Predictions for 2013
Much about the new year remains uncertain. While some think "if the economy doesn't get better the trainers will really feel the pinch," and others believe "the learning industry will grow with leaps and bounds," most are in the middle. The challenges and opportunities that range from boomers retiring to advanced technologies create an exciting environment. Generally, CLOs feel cautiously optimistic.
From the investment research reported in Chief Learning Officer magazine in November, learning budgets look better for 2013. Almost 55 percent of CLOs expect their budgets to increase in 2013, and only about 10 percent of firms expect a decrease. At the same time, more than two out of three CLOs expect their organizations will develop more custom content, and the same percentage expect their companies to develop new techniques to deliver learning.
Some CLOs are concerned that the industry continues to chase the new toys because they're fun. Technology is changing so fast, some worry they don't have time to study how effective these modalities are. Others said technology has been hyped during the last several years, and will need to show value through measurement.
Beyond technology, some CLOs think the best education model might be flipping the classroom with tools such as Kahn Academy, which uses on-demand videos to teach concepts and content, and bring the learners together either physically or virtually to practice and apply what was learned. Several others expressed a desire to move away from formal toward other approaches.
Overall, companies believe the outlook for the learning function is similar to industries overall. "Do not expect learning to grow significantly," one CLO said. "It will more likely follow an uptick in the economy than lead it."
Cushing Anderson is program director for learning services at IDC. He can be reached at editor@CLOmedia.com.